Bandai Namco Entertainment has announced the return of the Tekken World Tour (TWT), the fighting game's international tournament circuit.
Tekken World Tour 2022 now allows players to compete in both offline and online events. The tournament circuit also has a new three-stage format that incorporates regional qualifiers and finals before the culminating event, the TWT Finals.
Here's everything you need to know about the Tekken World Tour 2022, including its schedule, format, point system, and how you can register as a player and event organizer.
What is the Tekken World Tour?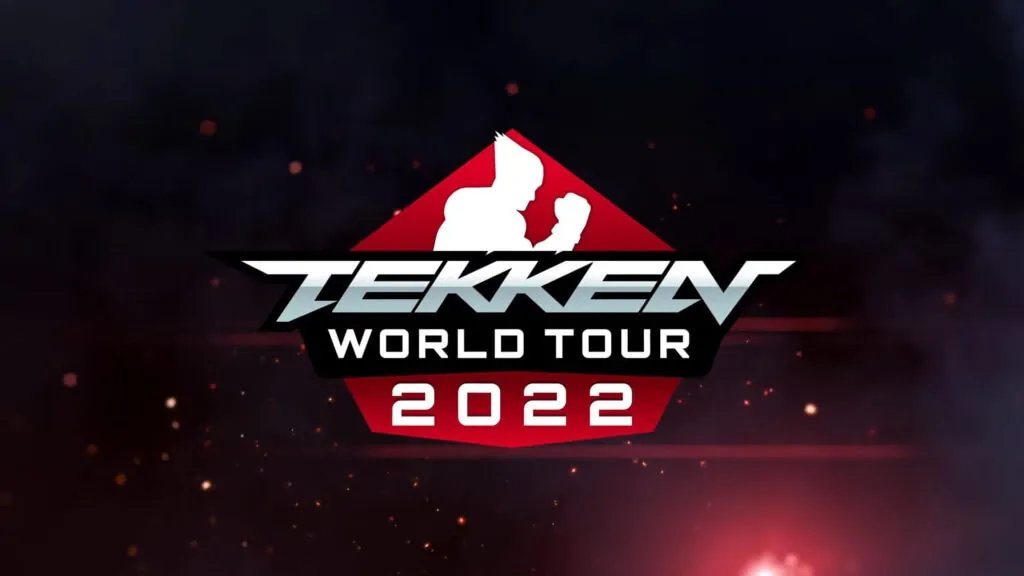 The Tekken World Tour is a series of international Tekken 7 tournaments, officially sponsored by publisher Bandai Namco Entertainment. The TWT has been an annual competitive circuit since 2017, but briefly transitioned to an online format for 2021 in light of the COVID-19 pandemic.
Format of the 2022 season
Tekken World Tour 2022 began in June with its first stage, Regional Qualifiers. During this period, players can rack up points and rank in their regional leaderboards by participating in Master and Dojo events until late October.
Players with the most points in their region will advance to the second stage, Regional Finals, which takes place from late October to December. This stage will determine 13 regional representatives for the Global Finals, the third stage of TWT 2022.
Bandai Namco confirmed that some regions may not have a Regional Final, in which case the top player in the region will be eligible to participate in the Global Finals.
The Global Finals will be held as an offline event in early 2023.
Participating regions
Here are the 16 participating regions of Tekken World Tour 2022:
North America
Central America
South America
West Europe
East Europe
North Africa
West Africa
South Africa
Middle East
Pakistan
South Asia
Southeast Asia
The Philippines & East Asia
Oceania
Korea
Japan
---
---
Point system and event categories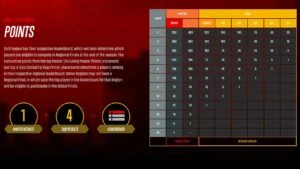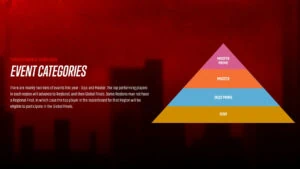 Players can earn points by competing in numerous tournaments during Regional Qualifiers. Their final result in a tournament is then converted into points for the leaderboard.
The regional leaderboard determines a player's ranking by adding up their best results from one Master event and four Dojo events.
Master events are large-scale offline tournaments that are open to everyone. These events give out the most points on the tour. This year, EVO 2022 will be the sole Master Prime event, a special event category with a larger point system.
Dojo events are community-based, region-locked tournaments with a smaller pool of participants. These tournaments can be played either online or offline.
Bandai Namco has further improved its Dojo tournament system by adding a new Dojo Prime category for events that have more than 100 participants.
Master event schedule of Tekken World Tour 2022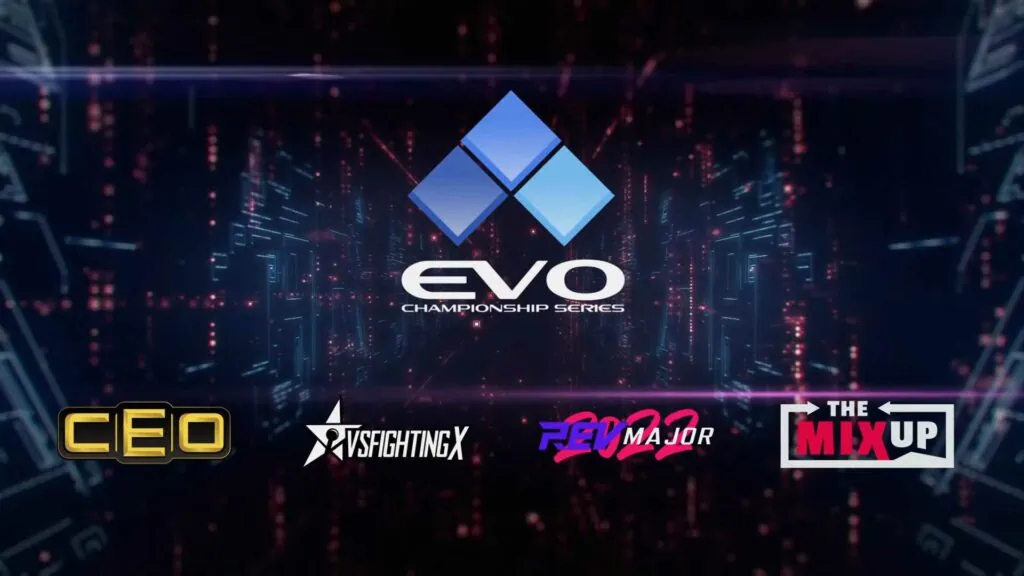 Here's the schedule of all five Master events of Tekken World Tour 2022:
| | | |
| --- | --- | --- |
| EVENT | CATEGORY | SCHEDULE |
| CEO 2022 | Master | June 24-26 |
| EVO 2022 | Master Prime | August 5-7 |
| VSFighting X | Master | August 19-21 |
| REV Major | Master | September 17-18 |
| The Mixup | Master | October 1-2 |
How to register for Tekken World Tour 2022
You can register as a player in your region through the official Tekken World Tour website.
For those who would like to set up a Dojo event, you can check out the tournament organizer guide from the Tournament Overview section of the site.
---
---
Follow ONE Esports on Facebook and Twitter for more Tekken news and stories.
READ MORE: Tekken chief producer apologizes to Jin Kazama for always beating him up