Moonton is organizing the Mobile Legends: Bang Bang 2020 Singapore Christmas Charity Showmatch starting at 4 p.m. (GMT+8) on December 19, where the total amount donated will be dependent on viewership numbers.
20 celebrities, influencers, and esports pros — including big names Jianhao Tan and Aiman from Night Owl Cinematics (NOC), players from RSG, and EVOS SG, and popular Facebook streamer, Sky Wee — will "fight for love" as they team up and battle against each other for Club Rainbow.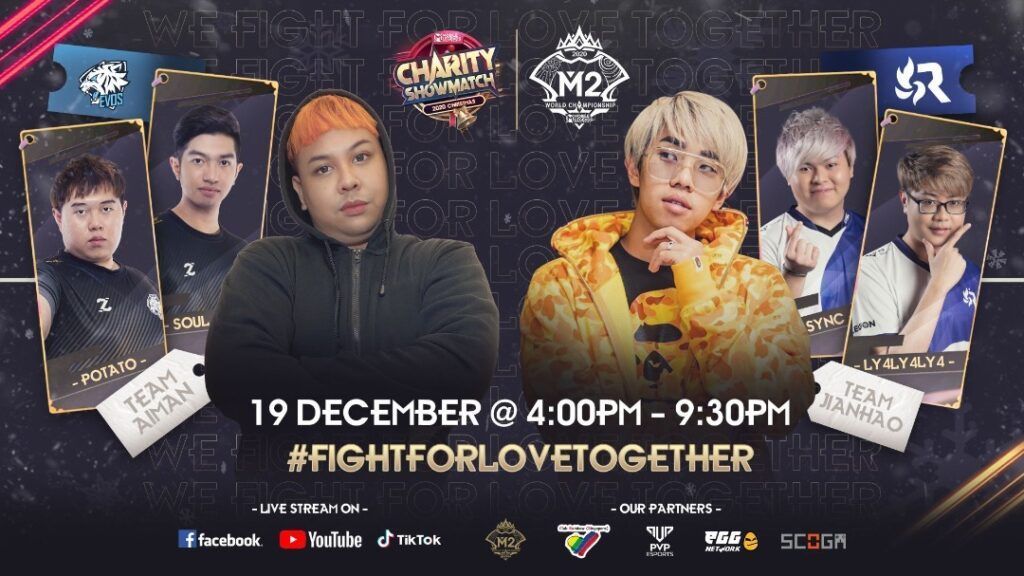 Club Rainbow is a non-profit organization in Singapore that supports and empowers "children with chronic illnesses and their families by providing compassionate relevant services". Moonton already made their first donation to the charity on November 26, and will be making a second donation after this Charity Showmatch.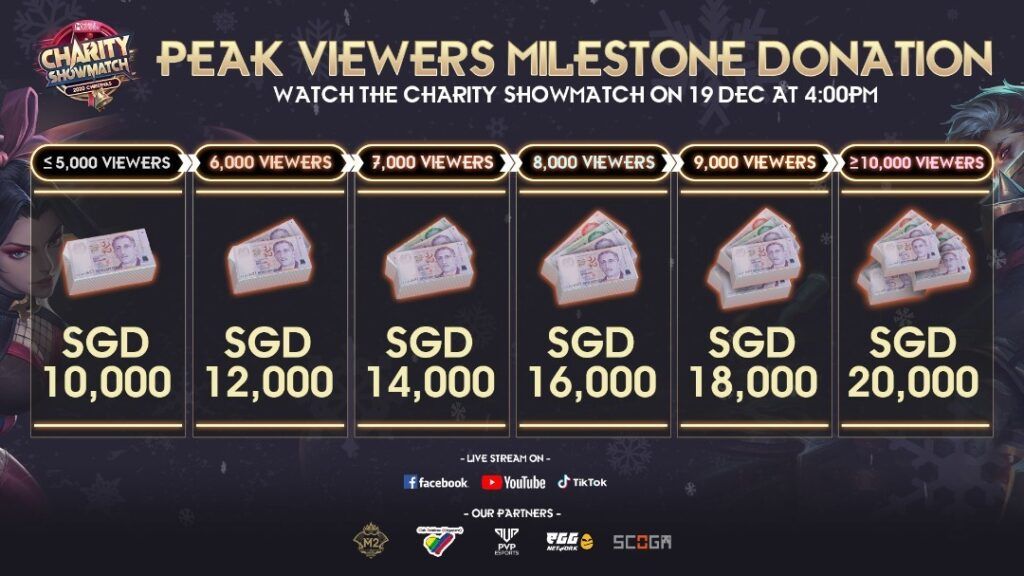 ---
---
The amount will be determined by the peak concurrent viewership (PCU), said Moonton, who will also run a concurrent skin giveaway. They present fans with a "donation challenge", where the amount donated is directly tied to the PCU. If there are more than 5,000 peak concurrent viewers, they will donate twice the amount of that number.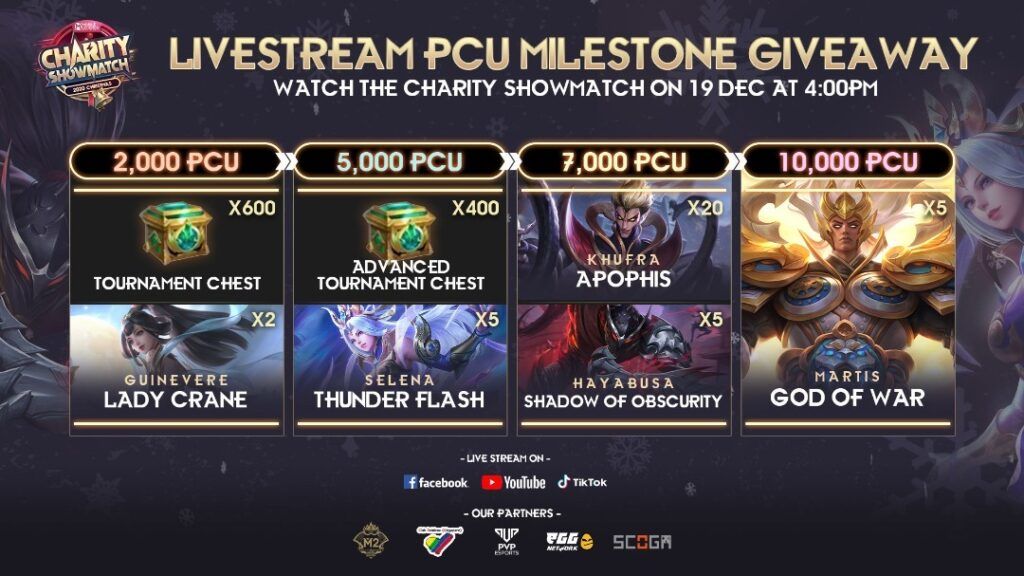 Viewers can also stand a chance to win skins through sharing the Charity Showmatch livestream. At 100 shares, Moonton will giveaway ten Moto Drifter X.Borg skins. At 150 shares, they will release ten Sundress Nana skins. At 200, ten Lightborn Granger skins will be released, and once 500 shares are hit, four Lady Zombie Ruby skins will be up for grabs.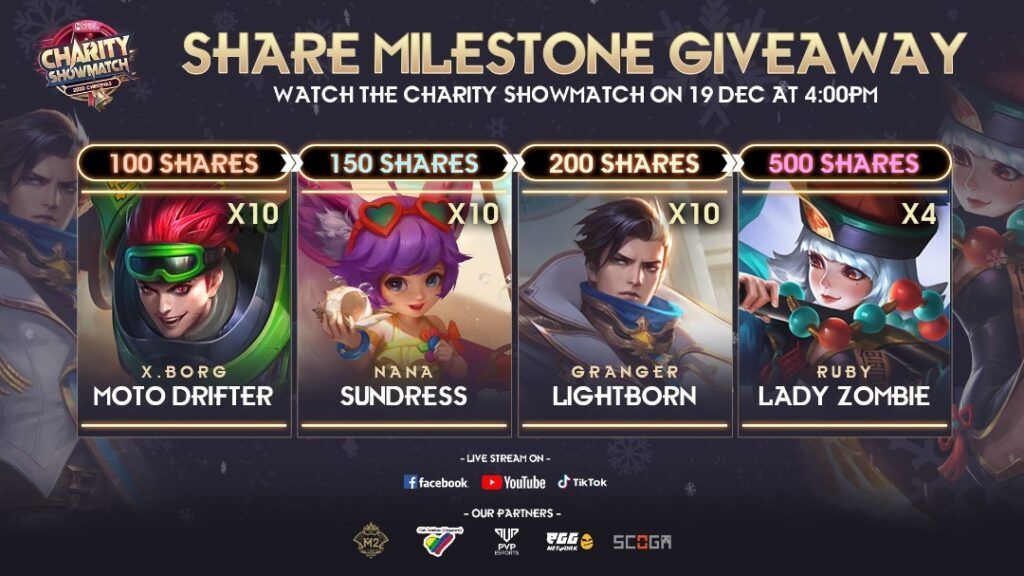 The build up to this event begun on November 28, where more than 500 MLBB players signed up for a chance to play with their favorite influencers and pro players. Two lucky winners in the final were selected to participate in the upcoming showmatch.
During the event, Moonton will also introduce a mysterious "Protect Captain Mode", and more fun matches for the audience to enjoy.
Tune in to the 2020 Singapore Charity Showmatch livestream on Facebook and YouTube on December 19 starting at 4 p.m.
READ MORE: The beginner's guide to Mathilda, MLBB's newest mage