The two latest skins in Mobile Legends: Bang Bang to rush into the Land of Dawn are Thunderfist Chou and Death Ride Johnson, both of whom will give you a "woosh" of a time in -game.
Thunderfist Chou is part of the Superhero series, which previously featured Swordmaster Lancelot and Firebolt Bruno. For Chou, his design looks like a cross between The Flash and Quicksilver, with a red and gold outfit, electric animation effects, and puffy silver hair.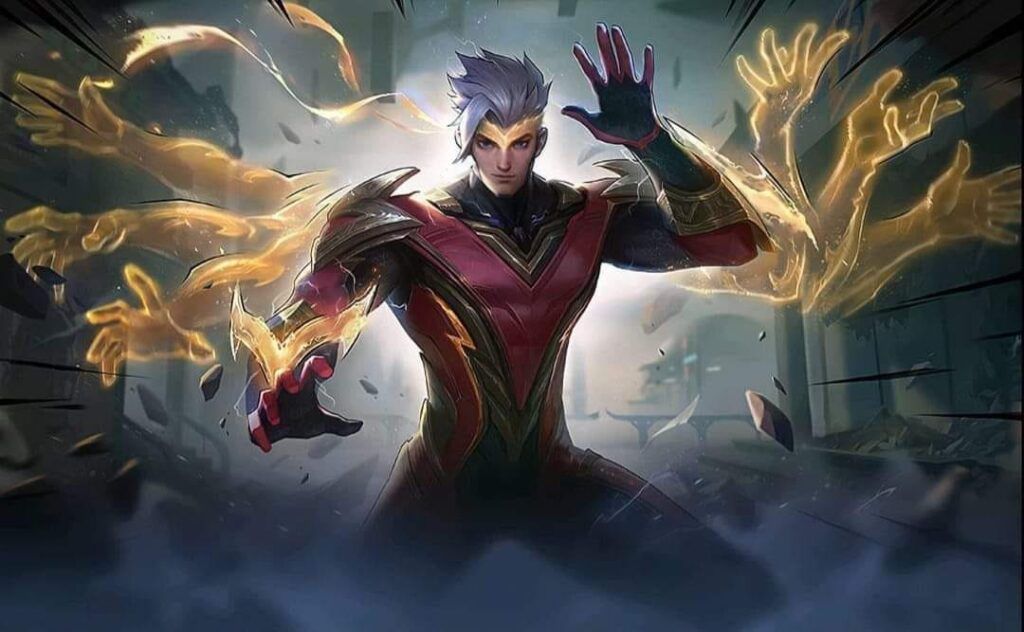 As with every Superhero trailer, it opens with Thunderfist Chou confronting an enemy monster. He is then seen dodging bullets from secret agents at incredible speeds. A body-hugging outfit meant to reduce drag, it has a base dark grey spandex, complimented by red, yellow, and gold armor.
All his skills have yellow lightning animations which spell "BOOM", "ZOOM", and "KO" once you get a kill.
---
---
For a hero like Johnson, every skin is a Transformer skin. Death Ride however, looks a lot meaner than his previous three, as it feels like a cross between big robot and Hot Wheels.
The purple and green tones allude to his Hulk-like strength, while the neon mohawk is a first for this tank. You have to appreciate the details that went into this skin, from the tires at his shoulders, to the flaring combustion on his back, and all the gears in between.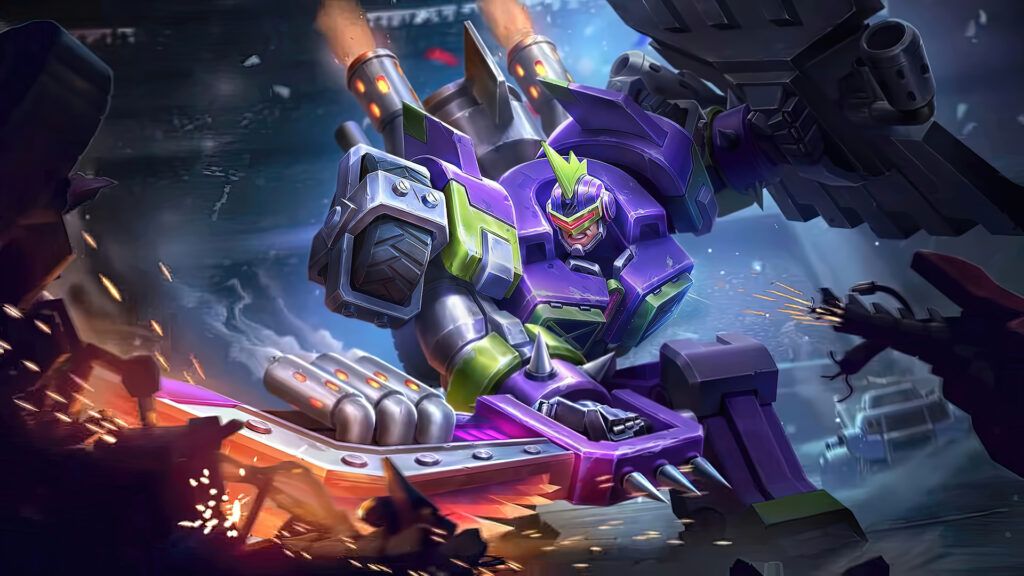 His skill animations in-game carry purple tones. Electro Mag Rays look particularly good, with a purple glow and digital-like green squares that emanate from his shield in a high-tech fashion. And of course, there's his ultimate, Rapid Touchdown, where he is propelled by the power of a rocket engine with spitting flames.
A Special skin that will only be available in a time-limited event, look out for Death Ride Johnson in-game.
READ MORE: RSG ly4ly4ly4's post-MPLI meta tier list has 12 offlaners in S-tier and above