Mobile Legends: Bang Bang is a challenging game that demands exceptional hand-eye coordination and quick reflexes.
With its intense gameplay and strategic elements, mastering the game requires skill, focus, and split-second decision-making.
Now, picture attempting to play the game using only your feet. It may seem like an insurmountable task for most, but for one remarkable Thai MLBB athlete, it's just another day.
---
---
Thai MLBB athlete proves anything is possible during the ASEAN PARA Games 2023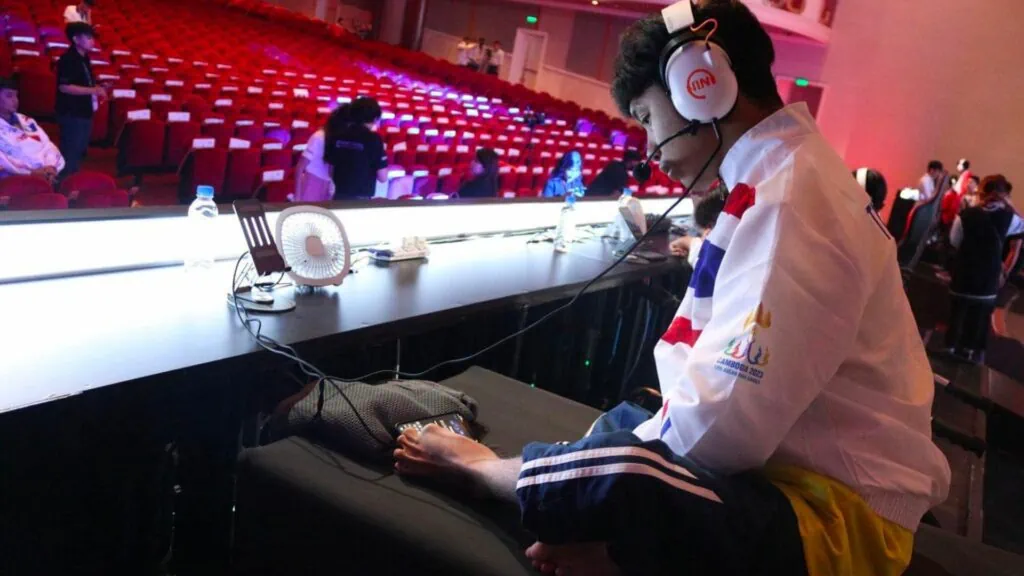 During the 12th ASEAN Para Games, Moonton shared inspiring images of Thai player Pongsakorn Lekthongdang using both of his feet to compete.
The pictures showed Pongsakorn sitting on a makeshift bed while competing in the event, which was held over two days from June 4 to 5.
What's even more remarkable is he is the jungler of the national team, having played highly mechanical heroes such as Aamon, Martis, Xavier, and Sun during the group stage.
In a press conference, he shared that he just started playing the game two weeks ago.
"I really wanted to try Mobile Legends and experience something new," he said.
Despite his relatively short time in the game and having to play with his feet, Pongsakorn shared that he has already reached Epic rank thanks to Aamon, his favorite hero.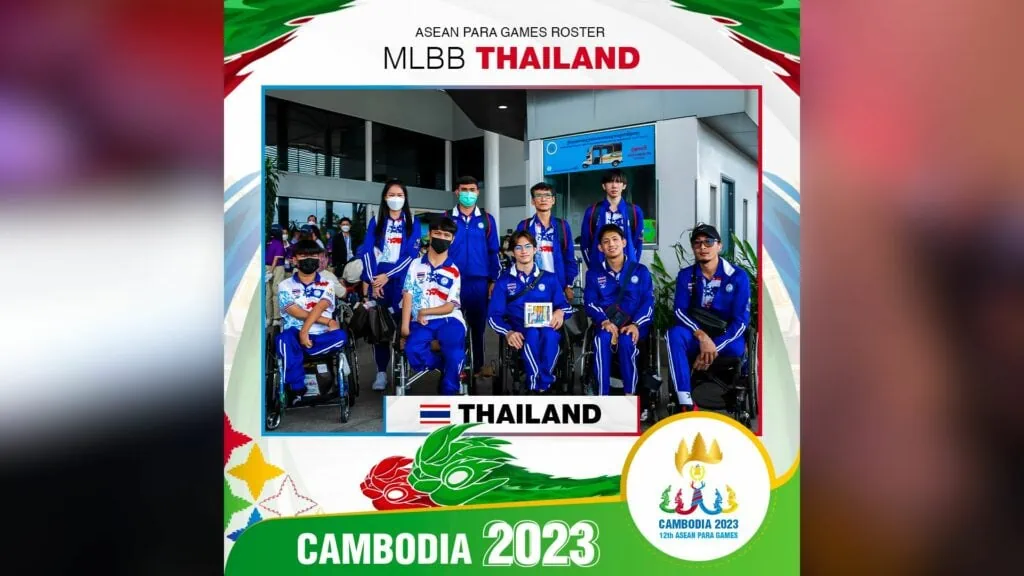 Mobile Legends made its debut as a demonstration sport in the ASEAN Para Games, with the Philippines winning gold, Malaysia taking silver, and Cambodia securing bronze.
Moreover, the online gaming community has previously witnessed the recognition of disabled gamers who excel in playing with their feet.
Tucker Griggs, widely known as FragsByTheFoot, is an accomplished Overwatch streamer who adeptly plays the game using his feet.
Griggs was born with Arthrogryposis Multiplex Congenita and without arm muscles, compelling him to adapt and accomplish every task using his feet.
Follow ONE Esports on Facebook, Instagram, and TikTok for MLBB esports news, guides, and updates.
READ MORE: Exclusive: US$10k in 5 days? How Dlar wholesomely spent his livestreaming money