Next month's Mobile Legends: Bang Bang February Starlight skin features Stargazer Cecilion, the fourth skin in his collection after Wisteria Count, The Illusionist, and Phantom Count.
Starlight subscribers will also receive Cecilion's Battle Emote "Got a Problem?", and his suave looking Sacred Statue, "Embrace of Love".
If you're not feeling February's Starlight skin vibe, you can also choose among previously released skins Azure Sentry Yi Sun-shin, or Biohazard Yu Zhong.
---
---
Preview of Stargazer Cecilion skin and its skill effects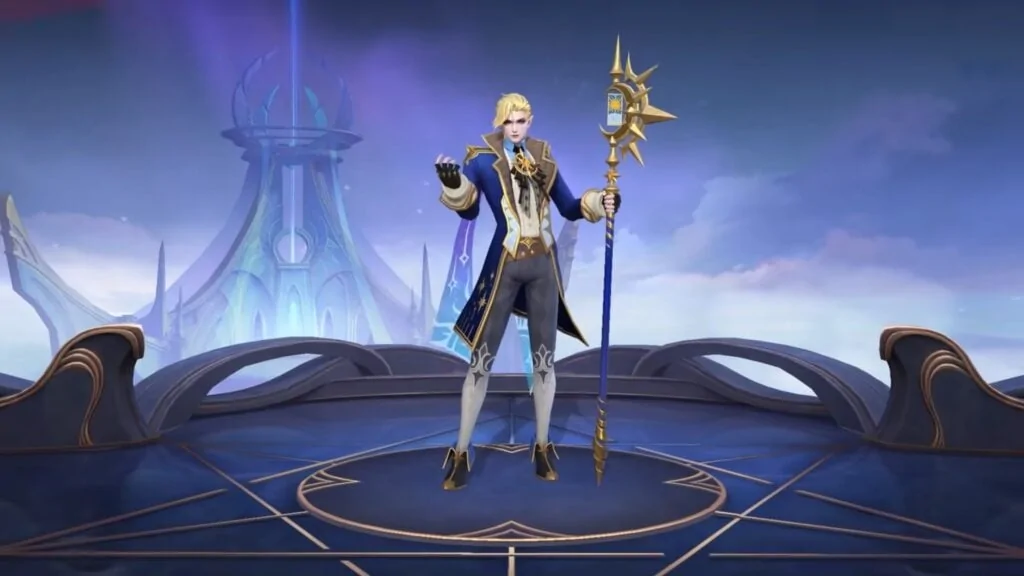 The dead looking vampire goes full blonde in this Stargazer skin, complete with a refreshed, more human appearance. His defining pointy ears still remain, and he's still very fair, but at least he's much less "Twilight" now.
Stubbornly sticking to his Victorian fashion choices, his long tail jacket is colored a deep cobalt blue, which perfectly complements its gold trimmings (and his sleek blonde hair).
The best part of Stargazer Cecilion has to be his staff. Sharing the same color palette as his outfit, it contains motifs of the sun, moon, and stars. It's also empowered by a magical card in the middle, which collectively reminds us of the anime Cardcaptor Sakura, more specifically, Clow Reed's pointed sun staff.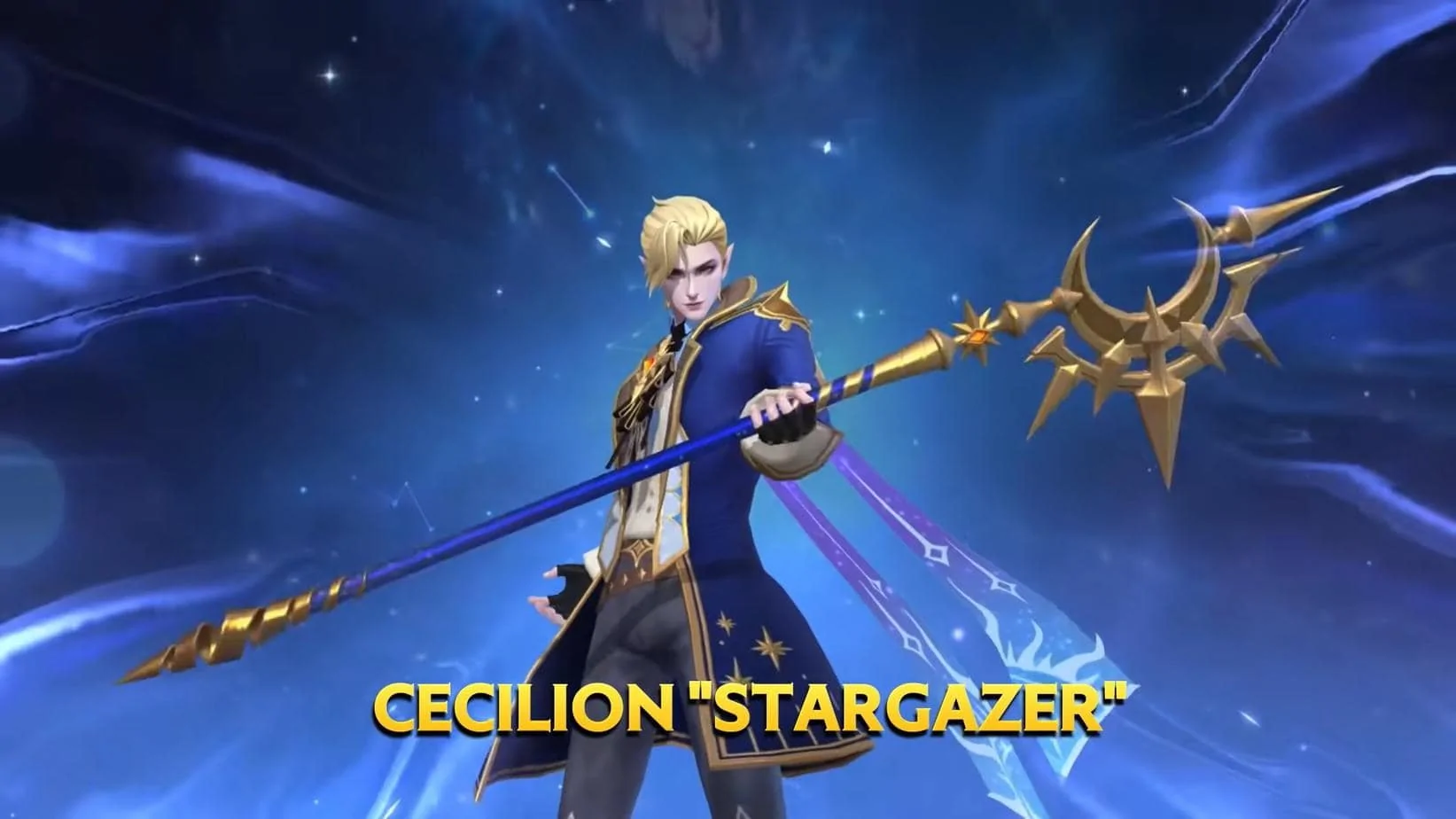 When it comes to his skills, a cute arctic blue and glow-in-the-dark bat appears when Cecilion uses his ultimate Bats Feast, accompanied by light blue and gold particles.
When his first skill Bat Impact is cast, the cerulean bat, this time looking a little more menacing, flies towards its targeted area.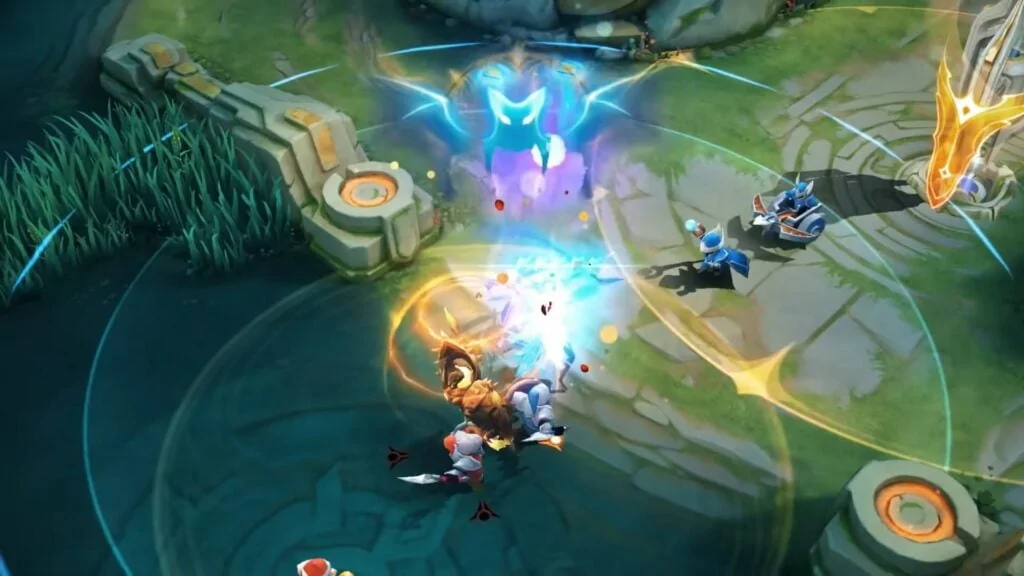 Watch the full February Starlight skin trailer here:
Follow ONE Esports on Facebook for more Mobile Legends news, updates, guides, and more.
READ MORE: The Aspirants 'We Believe' cinematic is an anime masterpiece by Moonton