Mobile Legends: Bang Bang's resident Japanese ninja marksman hero is getting her very own collector skin this January 2022.
Riverland Phoenix Hanabi will be the seventh for The Scarlet Sakura, the prettiest one yet.
Keeping her mask on — like the rest of us in this pandemic — the collector skin comes with brand new skill effects and an exclusive voice-over.
---
---
Preview of Riverland Phoenix Hanabi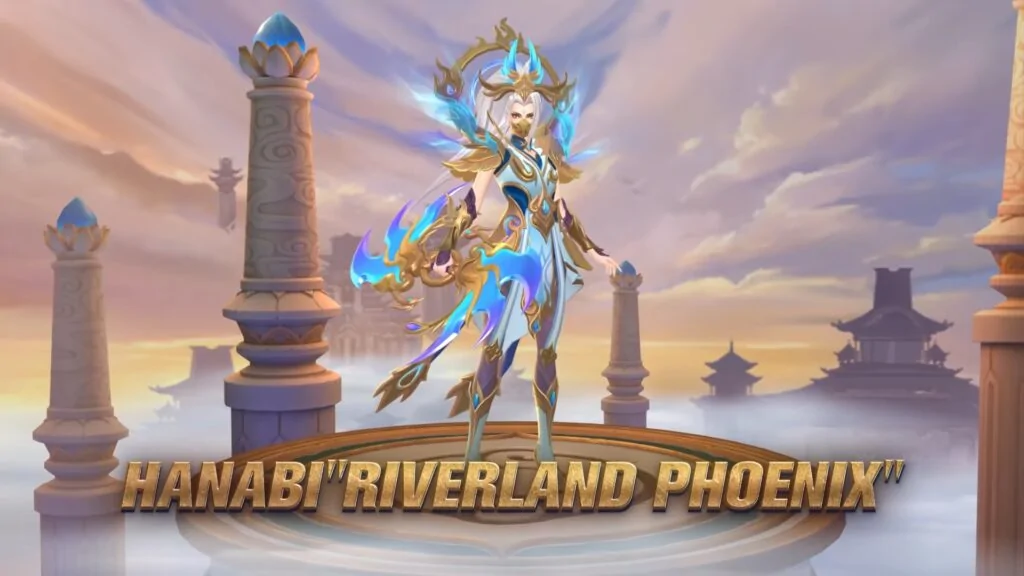 Phoenixes are elegant, mythical birds that signify immortality, power, and harmony in orient culture.
The Riverland Phoenix Hanabi collector skin perfectly captures the essence of the heavenly creature, as the marksman hero adorns a majestic golden halo above her head. This golden flaming motif repeats in the rest of her outfit, from the elaborate headdress, to her protruding shoulder armor, right down to her Higanbana.
A secondary purplish blue motif complements the white and gold base of the Riverland Phoenix Hanabi skin. Wispy in nature, it adds an unmistakable imperial flair to its intricate design.
Riverland Phoenix Hanabi new skill effects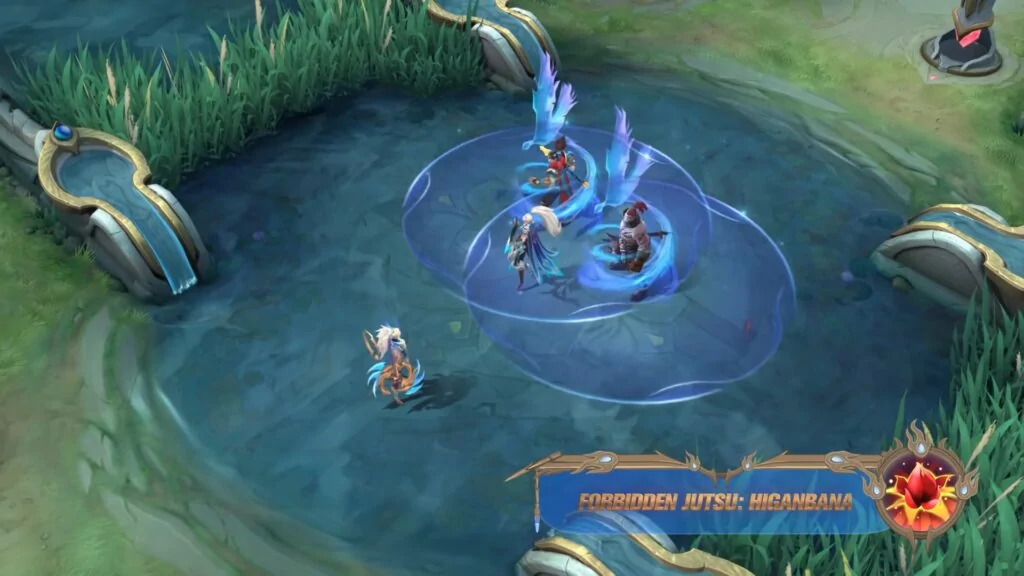 Her bread and butter skill Ninjutsu: Petal Barrage emits a bluish white glow when a petal blade is thrown out. When the petal blades start to bounce, they look like stars lighting up the Land of Dawn.
The highlight of the collector skin, of course, is the skill effects of her ultimate, Forbidden Jutsu: Higanbana. Instead of a flower, a rising phoenix "blooms" and soars above the target when hit.
Kind of like the RSG logo.
Watch the full trailer here:
Follow ONE Esports on Facebook for the latest Mobile Legends: Bang Bang news, updates, guides, and more.
READ MORE: How #WeWantEstes compelled Moonton to heed Blacklist fans' request