Foreign MPL teams have started to recruit from the Philippines after the region's dominance at the highest level of Mobile Legends.
Filipino teams won seven out of the 13 international tournaments since 2017, including the recently-concluded MSC 2022.
Indonesia's ONIC Esports made the first move after they acquired Kairi "Kairi" Rayosdelsol and Coach Denver "Yeb" Miranda from its sister team, ONIC PH. Geek Fam is also set to announce their official lineup soon with two MPL PH players, ONIC PH's Allen "Baloyskie" Baloy and Jaymark "Hadess" Lazaro.
Burn X Flash Gaming have also recruited Nexplay EVOS' John Michael "Zico" Dizon as their head coach for MPL Cambodia.
This time, another former ONIC PH standout is rumored to play abroad. The team's midlaner Jaylord "Hatred" Gonzales will likely suit up for a powerhouse Malaysian team next season.
---
---
Team SMG's James and EVOS Legends' Zeys gave hints on where Hatred will play next season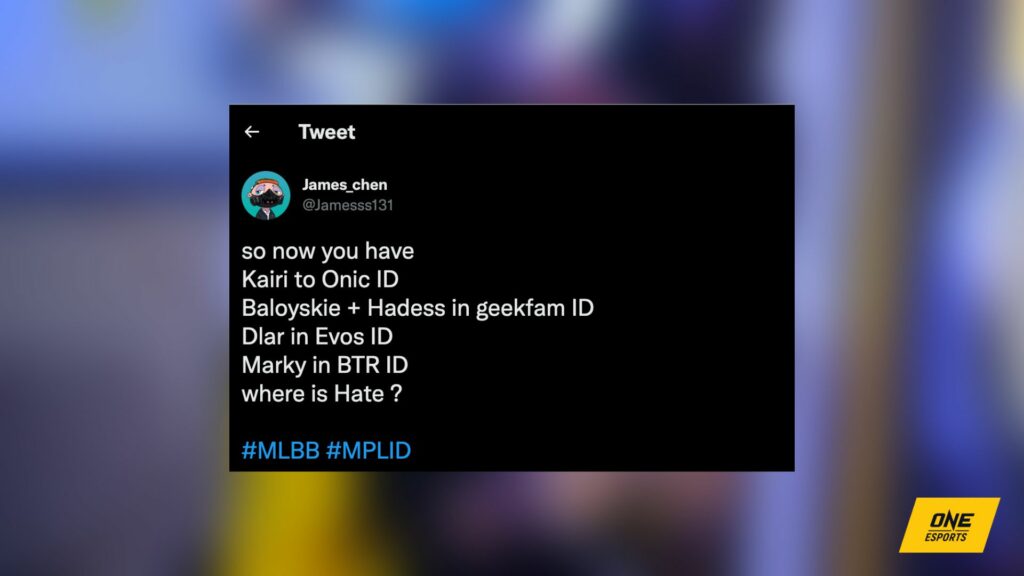 Team SMG's head coach James "Jamess" Chen first tweeted about Hatred on July 8, asking where the player is headed next after multiple Indonesian teams have signed former ONIC PH players.
A day after that tweet, EVOS Legends head coach Bjorn "Zeys" Ong suddenly congratulated Hatred on Facebook for signing with Team SMG, becoming the first Filipino import in Malaysia.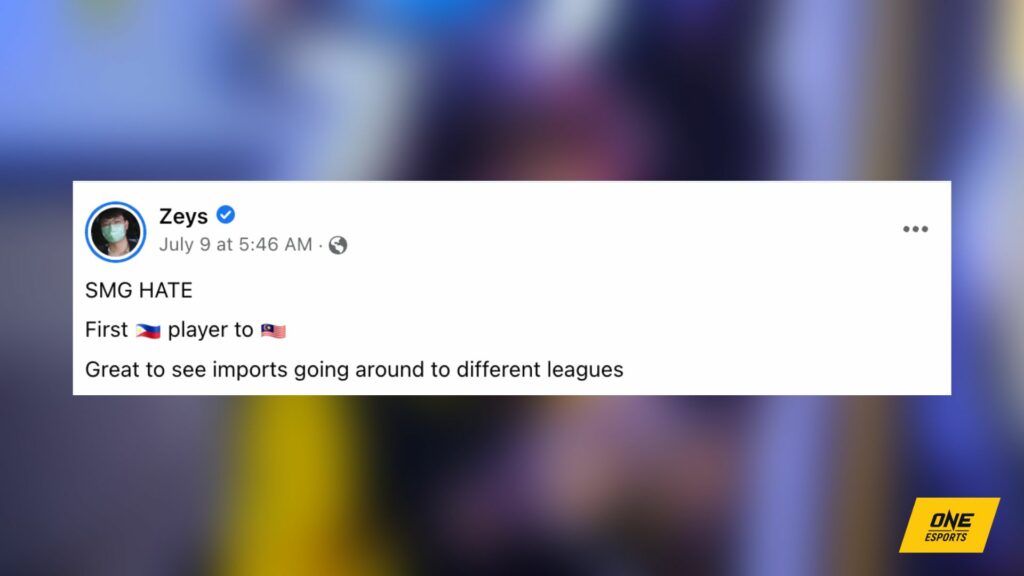 During this time, Hatred posted pictures of himself touring around Malaysia on Facebook, although he said in one of his posts that he is just on a vacation in the country.
While Team SMG have yet to confirm its roster for next season, sources close to the 19-year-old have confirmed the signing, according to a Spin.ph article.
Hatred's career took off when he was acquired by ONIC PH from Execration at MPL ID Season 7. Known for his proficiency in the jungle and midlane, he was a big factor in ONIC PH's second-place finish at MPL PH Season 8 and the M3 World Championship.
ONIC PH then had a tumultuous season nine after finishing fourth in the playoffs and failing to secure an MSC 2022 slot. ONIC PH then released the majority of its player in the off-season, leaving only Nowee "Ryota" Cabailo behind.
Check out ONE Esports' Facebook page for more Mobile Legends: Bang Bang updates.
READ MORE: Veteran head coach Arcadia departs ECHO ahead of MPL PH Season 10