Who would've thought being a super villain in the Land of Dawn would be this awesome?
The fourth skin in the Abyss skin series is Shadow Knight Leomord. It is the fighter hero's sixth skin in Mobile Legends: Bang Bang after Hellknight, Frozen Paladin, Triumph Eagle, Inferno Soul, and Jack o'-lantern.
The time-limited skin features the Sworn Sword and his steed equipped with a technologically-advanced armor infused with glowing, dark violet energy. Sharp spikes protrude from his armor, a stark reminder that going anywhere near him would be a death sentence.
His lance looks scarier than ever, glowing a sinister violet. If you're a fan of futuristic comic book villains, this skin is definitely for you.
---
---
Shadow Knight Leomord preview and skill effects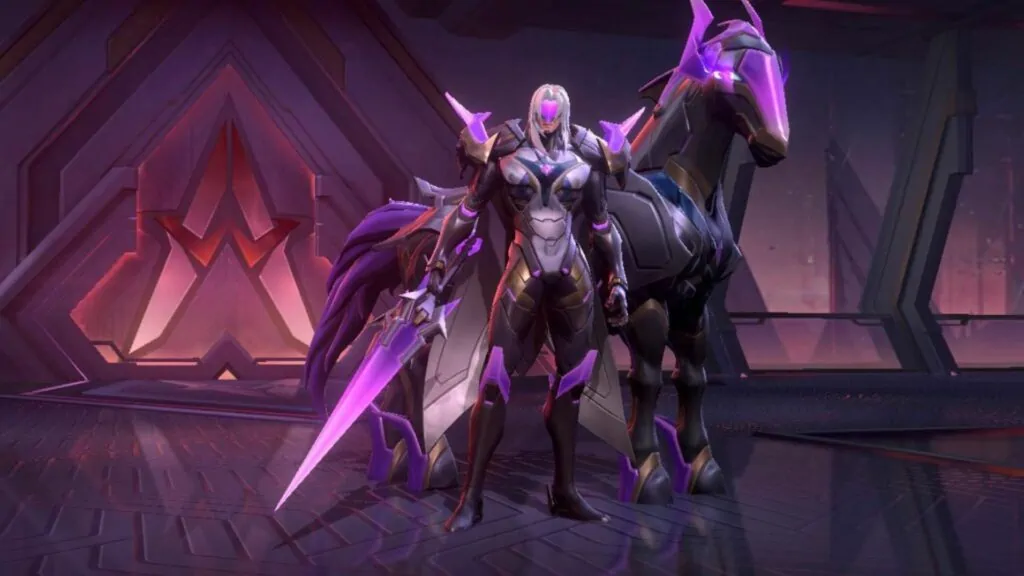 His skill effects are similar to previous Abyss skins Lady Vengeance Selena, Doom Incarnate Moskov, and General Void Alpha.
Momentum and Decimation Assault have comic-book like effects with text appearing after each and every skill.
His ultimate, Phantom Steed, is what makes this skin one of a kind. Just as Barbiel is running towards Leomord, portraits of superheroes and Abyss supervillains appear on the side.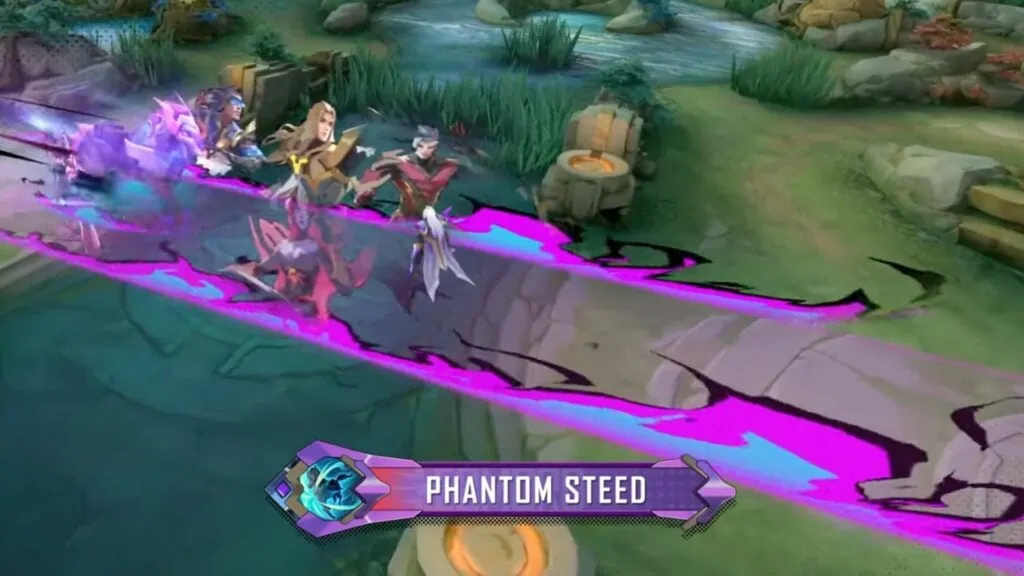 A comic book panel then appears once he comes into contact with Barbiel to produce a truly wonderful spectacle.
This skin also has unique interactive animations in the loading screen and a new voice over that fits a lot better with his futuristic appearance.
---
---
Shadow Knight Leomord is available in the in-game shop for a limited time from January 8 to February 2, 2023.
Follow ONE Esports on Facebook for MLBB esports news, guides and updates.
READ MORE: The UBE strategy: Uncovering Blacklist International's secret weapon