RSG PH surprised fans at the Mobile Legends: Bang Bang Southeast Asia Cup (MSC 2022) grand final, sweeping RRQ Hoshi 4-0.
Both teams had met earlier in the upper bracket final, where RRQ took a commanding 3-1 score to send the PH team to the lower bracket.
However, things would play out a lot differently during their second meeting. RSG PH appeared to have learned from their loss, finding their revenge with a dominant win over their Indonesian rivals. What was their secret? After the match, ONE Esports had the opportunity to speak to RSG's midlaner Arvie "Aqua" Antonio in an exclusive interview.
According to Aqua, RRQ Hoshi did not change how they played the game between the upper bracket final and the grand final. Instead, it was RSG PH who had switched things up, helping them gain the upper hand.
---
---
RSG PH cracked RRQ Hoshi's drafting pattern after their upper bracket final loss, said Aqua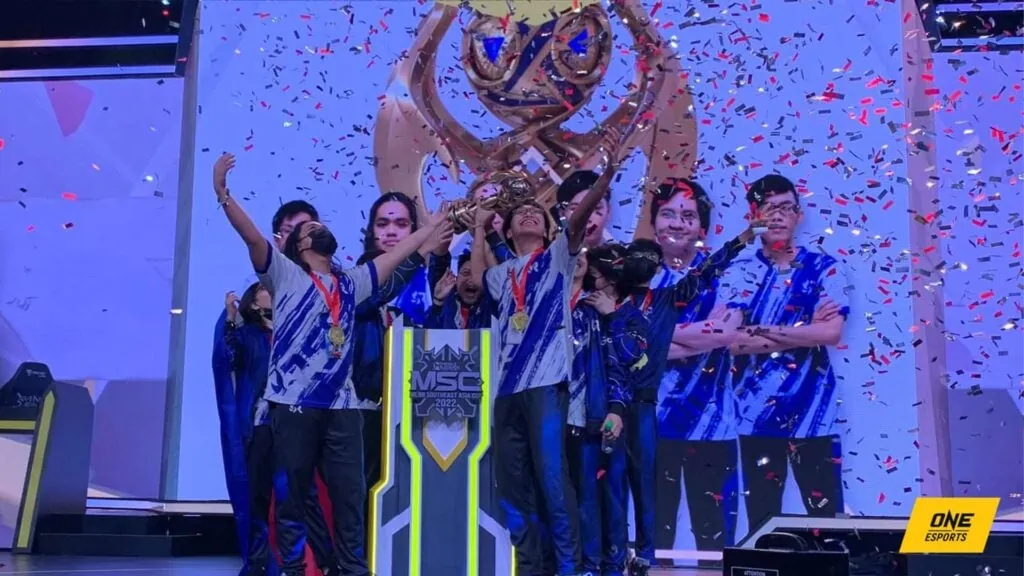 After losing to RRQ Hoshi, RSG PH faced MSC 2021 defending champions Smart Omega in the lower bracket final. It was a close matchup, but the Kingslayers eventually walked away with a 3-2 victory in the best-of-five series.
Moving on to the grand final to face RRQ Hoshi again, RSG PH was better prepared to play the King of Kings the second time, said the midlaner.
"When we played against RRQ Hoshi yesterday, we didn't get much sleep," Aqua said. "But after that, we were more prepared. We studied a little of RRQ Hoshi's game so I think we were better prepared."
More importantly, they also figured out RRQ Hoshi's drafting patterns.
"They have comfort picks that are easy to guess," Aqua said. "We noticed that they always use these comfort picks to win."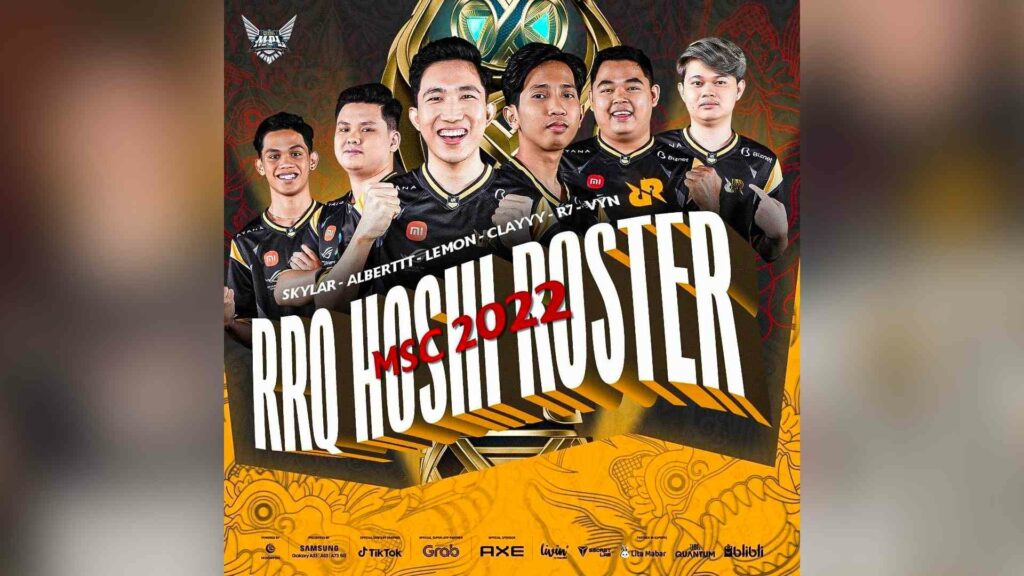 During those four games, RSG PH's first three bans were Vyn's Franco, Alberttt's Ling, and Schevenko "Skylar" David Tendean's Claude. That strategy was enough to force RRQ to play a different composition from what they fielded in their upper bracket final series victory, which seemingly gave RSG a slight edge.
The first three games in the grand final were long, drawn-out battles, where all the matches went past the 20-minute mark.
RRQ Hoshi's composure appeared to crack in the fourth game, despite Albert "Alberttt" Neilsen Iskandar picking up his signature Lancelot. He finished the game with a disappointing 0/2/0 KDA, on top of a 2-12 kill score.
After such a dominant performance against one of the best teams in Indonesia, RSG PH can now be counted among the Filipino teams who have knocked out the King of Kings in an international tournament, alongside Blacklist International and ONIC PH.
Check out ONE Esports' Facebook page for more MSC 2022 updates.
READ MORE: Smart Omega's Kelra gets first Savage at MSC 2022 on signature Beatrix