IDONOTSLEEP (IDNS) is one of the highly anticipated non-MPL teams to compete at the Mobile Legends Southeast Asia Cup 2021 (MSC).
After a long absence from the competition, the team once again graces the MSC stage alongside other SEA teams.
Thailand is currently developing its presence in mobile MOBA esports, but its Mobile Legends scene has been fairly stagnant.
Even though IDNS were champions at MSC 2017, the team fell under the radar thereafter because Thailand lacked an official MLBB competitive circuit.
IDNS is ready to adapt to the meta at MSC 2021
MSC 2021 will be the perfect time for IDNS to show what they're capable of. Interestingly enough, IDNS' current head coach Chaiyakrit "Thirtythree" Buangern was actually the team's captain back in 2017, previously known as Framezy.
Transitioning into the coaching role, Thirtythree told ONE Esports that MSC 2021 felt like a new experience for him and his team, who are being lauded as returning favorites.
"To be honest, it's my first time as a coach and most of our players are new," said Thirtythree. "I will try various strategies at MSC and our target is to break into the top four or five."
While he mentioned that he's ready to achieve more at MSC 2021, he hopes that the team's performance will pave the way for him to lead the Thai national team at the SEA Games later this year.
---
---
Who will IDNS face first during MSC 2021?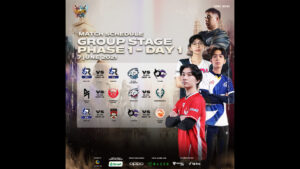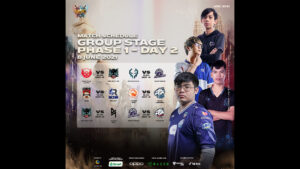 The Thai representative were truly lucky during the MSC Group Stage draw. IDNS dodged two bullets, as there are no Philippine or Indonesian teams in their group.
Instead, the teams they face two RSG squads from Malaysia and Singapore in Group C.
Sporting a fresh line-up and a familiar face in Thirtythree, IDNS has the potential to hand out upsets and ultimately shine a light on Thailand's untapped MLBB esports scene.
RAD MORE: MSC 2021: Results, schedule, prize pool, participating teams, format