Floryn mains now have more reasons to play her in Mobile Legends: Bang Bang with the release of her latest skin, Paw Power Floryn.
This new skin is her third in-game after Springtide and the limited-time Sanrio collaboration, Fluffy Dream.
A guardian of nature, this Elite skin takes her role to the next level, transforming her into an adorable forest ranger. Her silky white dress and stunning green jacket exude a sophisticated yet natural charm, making this skin a great choice for players who want something different from Floryn's usual flower-themed skins.
---
---
Paw Power Floryn preview and skill effects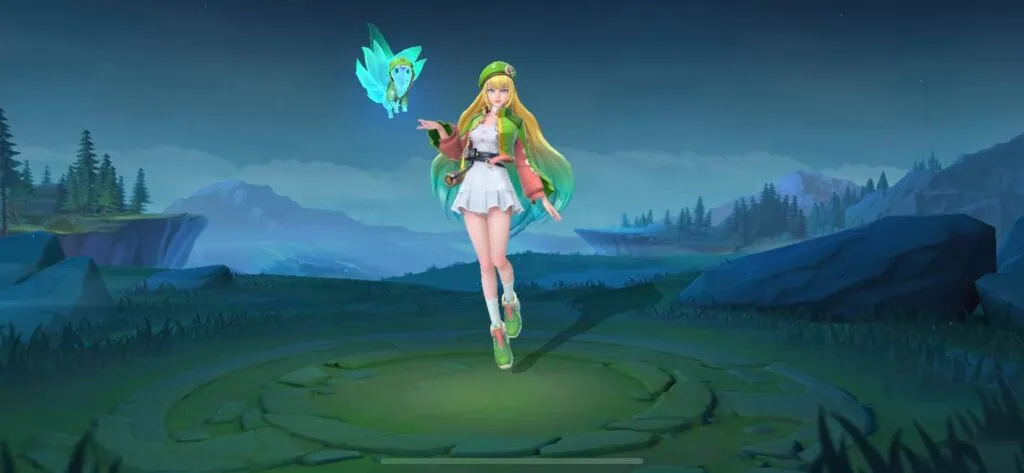 The attention to detail in this Paw Power Floryn skin extends beyond her outfit.
She wears a straight blonde hairstyle, which adds an air of confidence that sets her apart from her previous red-haired looks.
In addition to Floryn's transformation, even her guardian spirit, Dew, received a delightful makeover. Dew now sports an incredibly adorable green dinosaur onesie that adds to the skin's charm, making team fights all the more enjoyable to watch.
Although the particle effects remain largely unchanged, Power Paw Floryn's skill effects now have a vivid green tint that, when used in rapid succession, creates a mesmerizing visual display.
Paw Power Floryn is now available for purchase in the in-game shop for 599 diamonds. Players who buy the skin between March 8 and March 14 can enjoy a 30% discount, bringing the cost down to 369 diamonds.
---
---
Follow ONE Esports on Facebook for MLBB esports news, guides and updates.
READ MORE: Physical or magic? Here's the best build for Natan, MLBB's most underrated marksman