After ONIC Esports won the grand final of ONE Esports' MPL Invitational 2021 (MPLI 2021), fans have been wondering how the Indonesian squad managed to answer Blacklist International's signature UBE strategy.
It's no secret that the strategy has become a driving force in Blacklist International's back-to-back championship run at MPL PH. Even teams from other MPL regions have acknowledged its strength, and used it in their games.
So how did ONIC Esports accomplish this feat?
---
---
ONIC Esports' mindset on Blacklist International's signature UBE strategy at MPLI 2021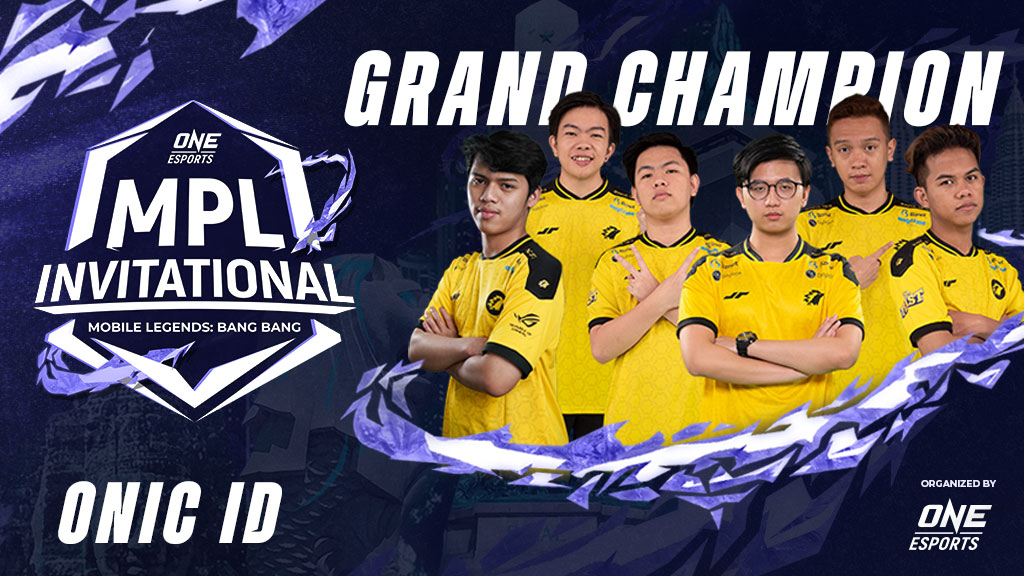 In an interview with ONE Esports, ONIC Esports head coach Marsam "Mars" Fakhre shares his thoughts about the strategy and how the team managed to play around it in the grand final.
"We tried to fight and counter Estes [in game one], but we failed. So we chose to play our own style. We beat Blacklist with our own meta," he said.
According to Mars, they only had to make one adjustment going into the second game. "Reset, and ban Estes," he stated.
Ronaldo Aditya Lieberth, the strategic coach for ONIC Esports, also gave his thoughts on facing the back-to-back champions of MPL PH at the MPLI 2021 grand final.
"Actually, Blacklist members are very comfortable with their own style of play, so we shouldn't be lured into the situation. Playing your best meta is the key to beating Blacklist," said Lieberth.
READ MORE: This is what turned things around for ONIC Esports in the MPLI Grand Final