ONIC Esports is off to a good start after a spectacular 2-0 victory against Rebellion Zion in the opening week of Mobile Legends: Bang Bang Professional League Indonesia Season 10 (MPL ID Season 10).
While everyone in ONIC pulled their weight, it was the team's import jungler Kairi "Kairi" Rayosdelsol who did the heavy lifting. Using Akai in both games, he was able to lead the squad to its first victory this season, even getting MVP honors in the first game with a perfect 4/0/11 KDA.
According to coaches Ronaldo "Aldo" Aditya Lieberth and Ahmad "Mars" Marsam, Kairi's presence has actually inspired the team to even greater heights this season.
---
Kairi put on an impressive performance on Akai against Rebellion Zion
The 16-year-old was flawless on Akai in the first game, dictating the tempo all throughout the game. Aside from giving his teammates easy kills with Hurricane Dance, he was also able to secure all three Turtles with ease.
---
---
Thomas "SamoHt" Obadja's Ruby made the game-winning play at the 14-minute mark after pulling three members of Rebellion Zion to their deaths with I'm Offended! ONIC then proceeded to destroy two base turrets to get the 1-0 lead.
The second game ended a lot quicker after ONIC Esports secured the Lord at the 10-minute mark. As the Lord was marching in the top lane, the yellow hedgehogs caught three members of Rebellion Zion. ONIC then ignored the remaining members and instead focused on the base to get the 2-0 win.
---
---
In both games, Rebellion Zion wasn't able to get any objectives on the map, compared to Kairi, who had six Turtles and two Lords in total.
---
---
Kairi inspires his teammates to do their best, says Coach Mars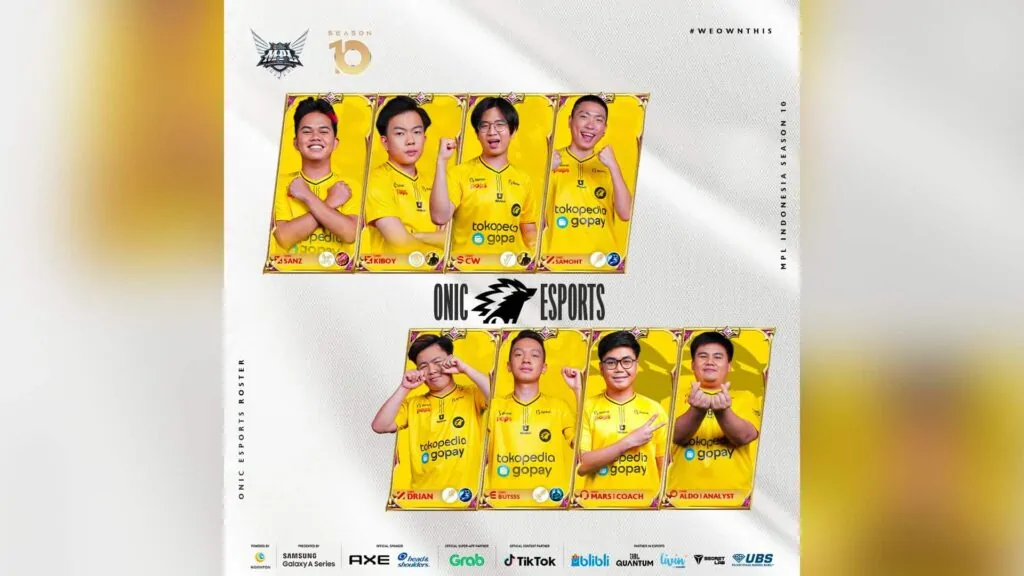 In the post-match interview, coach Mars said the Filipino star has had a positive influence on the team.
"We feel more confident since Kairi arrived," the seasoned head coach said. "In both national and international tournaments, we will now be more confident because we feel we can improve on previous mistakes."
Coach Aldo agrees, and said that everyone on the team actually had a different mindset this season.
"The other six players have also improved in terms of attitude. We know what we want this season, and we will focus on pursuing it," he stated.
ONIC Esports will face defending champion RRQ Hoshi on August 20, Saturday, at 6 p.m. GMT+8, in a rematch of the MPL ID Season 9 grand final.
Follow ONE Esports on Facebook for more MPL news, updates, and guides.
READ MORE: OHEB's flawless Savage solidifies his reign as the best Beatrix player in MPL PH