You deserve to walk the plank if you're a Ruby main who doesn't equip this new Mobile Legends: Bang Bang skin.
Pirate Parrot Ruby will finally make a splash, and will be the latest Starlight skin for the month of October.
Preview of Mobile Legends October 2021 Starlight Pirate Parrot Ruby skin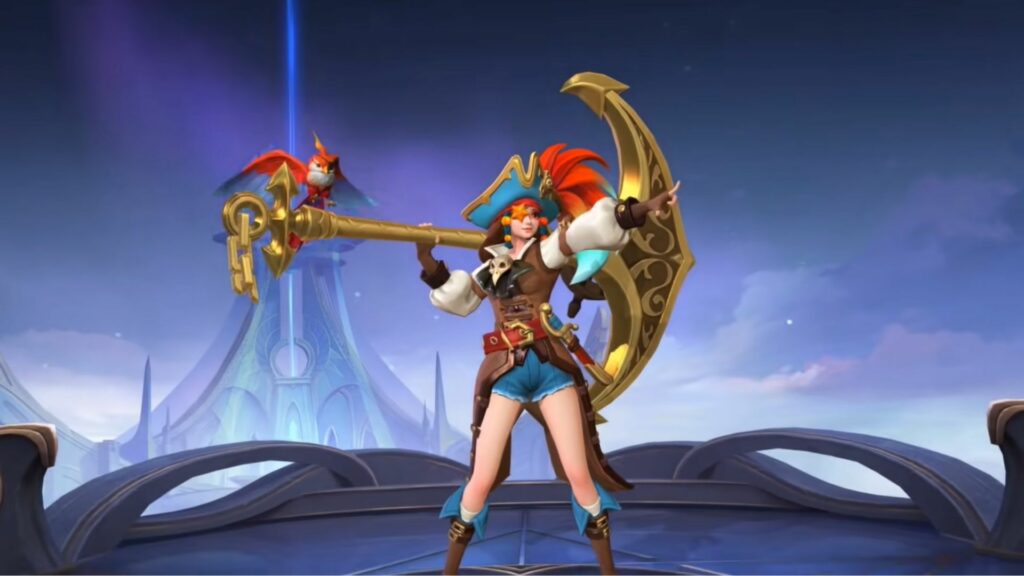 The skin was teased on Mobile Legends: Bang Bang's YouTube page and will be Ruby's fifth skin.
In this skin, Ruby ditches her usual scythe and replaces it with a giant golden anchor. As for her outfit, she now wears a pirate-themed garb complete with a starfish eyepatch and a colorful tricorne.
One of the most notable features when using the skin is her colorful hairstyle. The colors really stand out from the top-down view, and gives a really distinct look compared to her previous skins where her hair is covered by a hood.
---
---
Pirate Parrot Ruby's new skill effects
This Starlight skin skill effects do not disappoint. Pirate Parrot Ruby is as seriously as good as an epic skin. That's how beautiful the changes are.
Her golden anchor glistens every time she casts a skill. Be Good!, Don't Run, Wolf King!, and I'm Offended also leaves a water trail with each anchor swing.
Pirate Parrot Ruby will be available in the Starlight skin tab on October 1.
READ MORE: General Void Alpha is the first-ever super villain squad skin in MLBB