Turkey may not have a professional league of their own, but Turkish team Incendio Supremacy proved that they have what it takes to compete against the powerhouse MPL teams at the M4 World Championship.
The team even caught the attention of superstars roamer Johnmar "OhMyV33nus" Villaluna and jungler Danerie James "Wise" Del Rosario of Blacklist International.
Despite winning against them in the tiebreaker series on the third day of the group stage, the dynamic duo had nothing but praise for the Turkish squad. According to both players, however, one player really stood out for Incendio Supremacy in the game.
---
---
OhMyV33nus and Wise believe Rosa is the star player of Incendio Supremacy at the M4 World Championship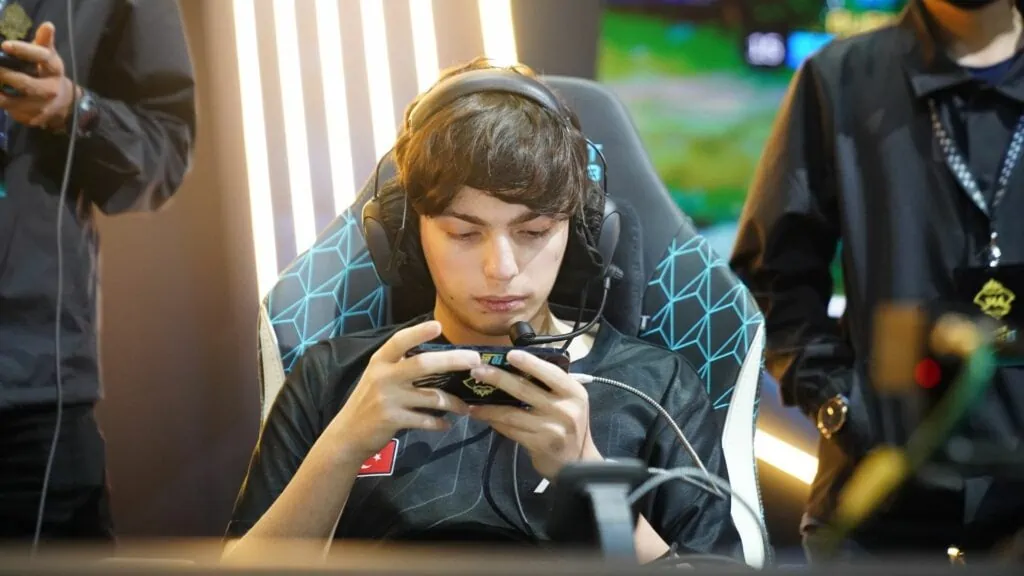 According to OhMyV33nus, he looked up to the team ever since their first match on the first day of the group stage.
"I think they are good individually in terms of their micro and macro skills," he said. "I believe they'll beat a lot of teams."
As for who the best player is on the team, both players agreed that midlaner Ahmet Taha "Rosa" Batir was the shining star for Incendio Supremacy. "I think he's really really good," OhMyV33nus said.
"He really stood out because it's the first time I saw someone play Pharsa like that in an international tournament," Wise added, referring to the last game they had where Rosa finished with a 4/1/9 KDA.
---
---
The Turkish squad put up a good fight against the defending champion, taking the match past the 20-minute mark and at one point had momentum in the mid-game. However, Blacklist persevered and secured a wipeout at the 21-minute mark to win the game.
Rosa's Pharsa was on fire on their last game against Blacklist. Despite going up against gap closers like Gloo and Lolita, Rosa was almost always in a perfect position to safely activate Pharsa's ultimate in team fights.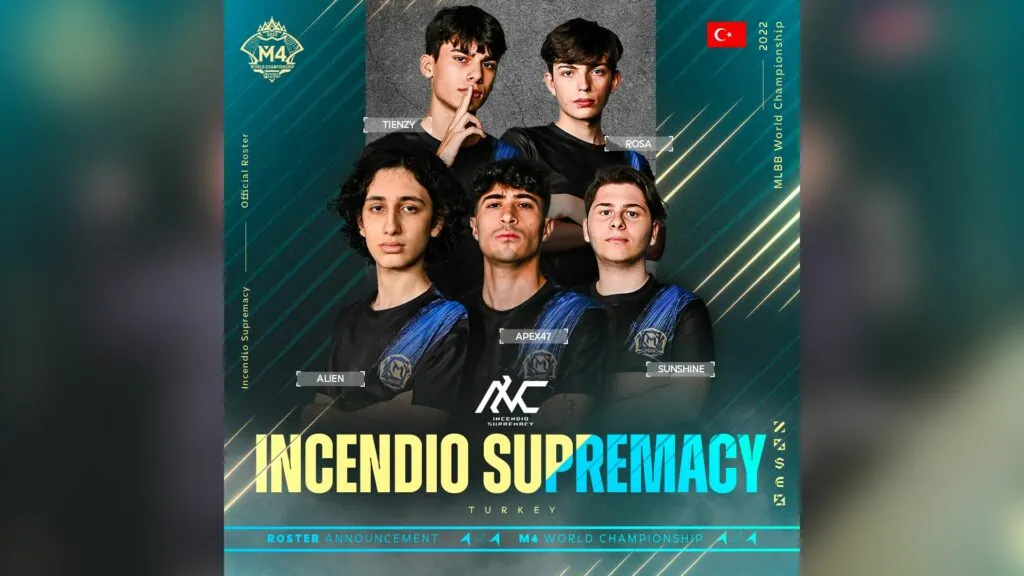 With the loss, Incendio Supremacy was placed in the lower bracket and will next face Vietnam's MDH Esports for tournament life. On the other hand, Blacklist International will next face Brazil's RRQ Akira in the upper bracket playoffs.
Here's everything you need to know about the M4 World Championship, including the M4 pass. Follow ONE Esports on Facebook for more Mobile Legends: Bang Bang and M4 news, guides, and updates.
READ MORE: Burn X Flash coach Zico tests positive for COVID-19 one day before M4 starts