After sitting out of the meta for quite some time now, Carmilla might now become one of the most effective support heroes in the current meta.
The hero was once nowhere to be seen in both ranked and competitive play for almost a year. According to MLBB stats, Carmilla was the least played hero in all ranks. She only had one crowd control skill, Curse of Blood, which doesn't do much in team fights.
That all changed in patch 1.7.32 released last week. Despite only receiving a rework to her ultimate, players are now finding success on the hero in ranked games.
As of writing, she jumped from the least played to the 15th most played hero in all ranks. She also has the second highest win rate in all ranks at 58%.
Changes to Carmilla in Mobile Legends patch 1.7.32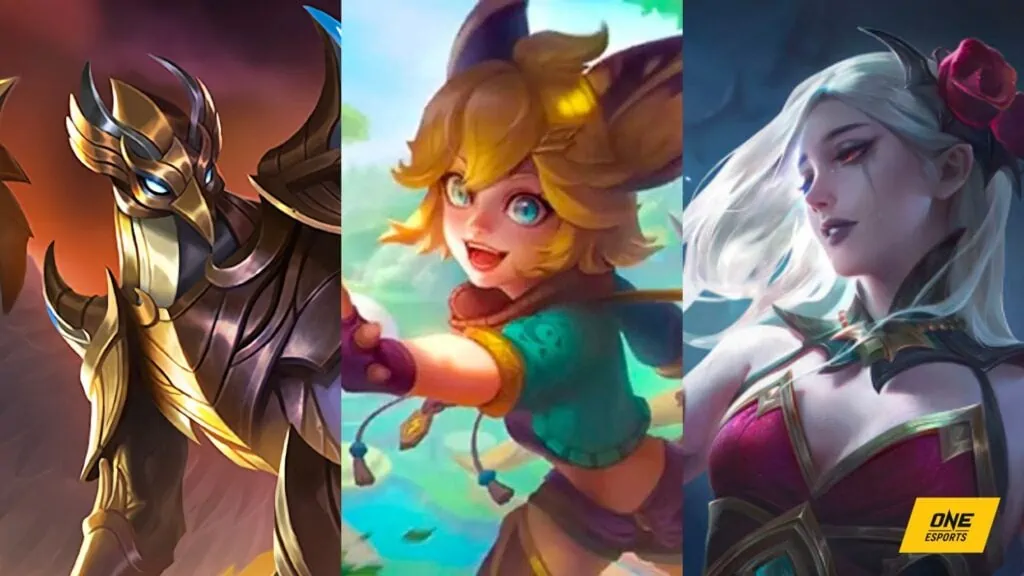 Attributes
Stolen defense adjusted from 6-12 to 7-11
Ultimate – Curse of Blood
Carmilla will now toss the Curse of Blood in a direction and form a large field that slows enemies caught within it
Enemies that remain in the field after a while will be immobilized and chained together, slowing and revealing them
Damage adjusted from 275-525 +160% Magic Power to 450-750 +130% Magic Power
Linked Damage Ratio decreased from 70% to 50%
Linked Control Ratio increased from 70% to 100%
Special Partner Skill
Cooldown increased from 20s to 45s
Base Shield increased from 220-500 to 520-800
---
---
Carmilla's new ultimate will force enemies to spread out
Before the patch, Carmilla's ultimate only affected three enemies, and was easy to dodge as it didn't have any crowd control. The reworked ultimate fixed these problems, with more impact in team fights.
Carmilla can now toss the Curse of Blood anywhere, for it is no longer a single-target spell. All enemies inside a large area will be immobilized and subsequently slowed.
Instead of three, the ultimate now affects all five enemy heroes. All damage and crowd control effects on one target will also be dealt to four other teammates if Carmilla successfully links all five.
This is a massive game changer in team fights, especially in the late game where everyone has already completed their core items.
The new ultimate is strong against team compositions that like to stick together, such as the UBE strategy pioneered by Blacklist International. Tank junglers such as Balmond and Fredrinn will also have a hard time if they get caught inside, as they have little to no mobility skills.
We'll get to see how she fares in pro play next year during the M4 World Championship.
Follow ONE Esports on Facebook for more MLBB news, updates, guides, and more.
READ MORE: You'll need good rhythm sense to master Joy in Mobile Legends