Good news, Bren Esports fans! The Mobile Legends skin you've all been waiting for has arrived in the Land of Dawn. The trailer for Bren Esports Lancelot, the M2 champion skin, is out.
Show your support with the M2 champion skin, Bren Esports Lancelot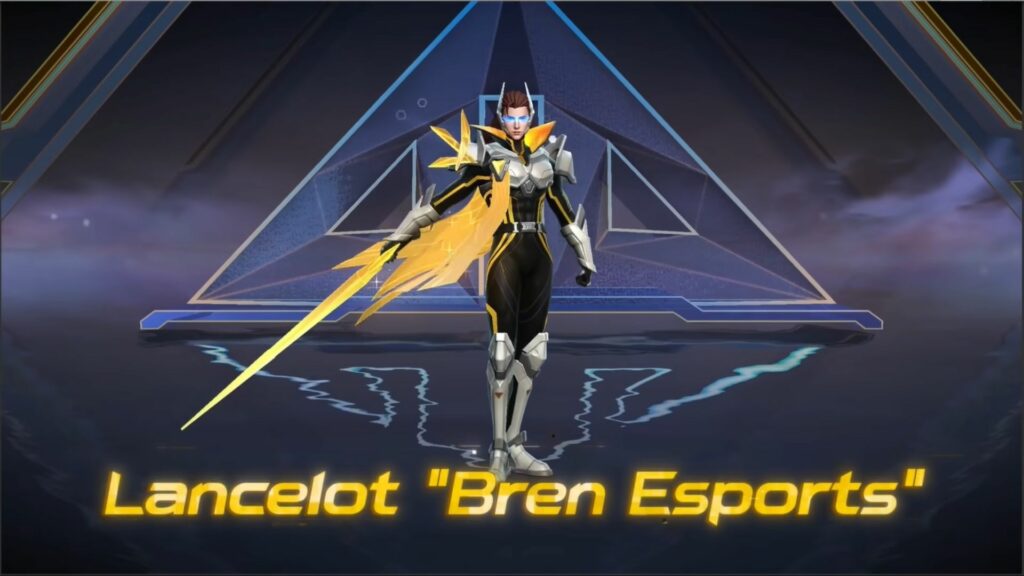 The M2 champion skin was revealed on Mobile Legends: Bang Bang official YouTube page, showing the signature assassin that's often used by M2 World Champion MVP, Karl "KarlTzy" Nepomuceno.
Lancelot wears a futuristic armor colored in Bren's classic gold and black scheme in this unique M2 champion skin. A stylish sword and cape complete the look, making him a must-buy skin for all of their fans.
KarlTzy was an important player for Bren Esports, for he was the main firepower in their historic win in the M2 World Championship. He was also the only player to record a Savage in the tournament against Japan's 10s Gaming Frost.
---
---
Bren Esports Lancelot skills
Since the M2 championship skin is classified as Epic tier, many of his skills were changed to fit the Bren Esports aesthetic. Lancelot now leaves a mix of gold and blue trail whenever he uses puncture.
For Thorned Rose, a golden silhouette of the hero now appears on each side whenever he cast the skill. When he uses his ultimate, Phantom Execution, the logo of Bren Esports now appears at the tip whenever he charges the skill.
How to get Bren Esports Lancelot at half the price?
The M2 champion skin is an obtainable epic skin prized at 899 diamonds. However, you can get it for 599 diamonds if you successfully finish all the tasks in the special Mobile Legends pre-sale event.
In addition, players can also get discounts of up to 25 Diamonds by asking friends for help. If you just want to test out the skin, you can purchase the trial card for only 20 diamonds, which will last for three days, or 40 diamonds for seven days.
READ MORE: Reforge Your Legend: 3 heroes that deserve a revamp right now