ECHO jungler Karl "KarlTzy" Nepomuceno is two series away from winning his second M-series title at the M4 World Championship.
This pressure is not something new for the veteran jungler. When he was with Bren Esports during the M2 World Championship, he helped the Filipino squad win the region's first world championship crown.
He was also the only player to secure a Savage in the tournament using his signature Lancelot pick. He had such an impact that he was hailed the M2 World Championship MVP after the thrilling 4-3 victory against Burmese Ghouls in the grand final.
Now, he's back under a new team at the M4 World Championship. Only this time, KarlTzy has a completely different playstyle.
---
---
KarlTzy explains why he is now using tank utility junglers instead of his signature assassin heroes at the M4 World Championship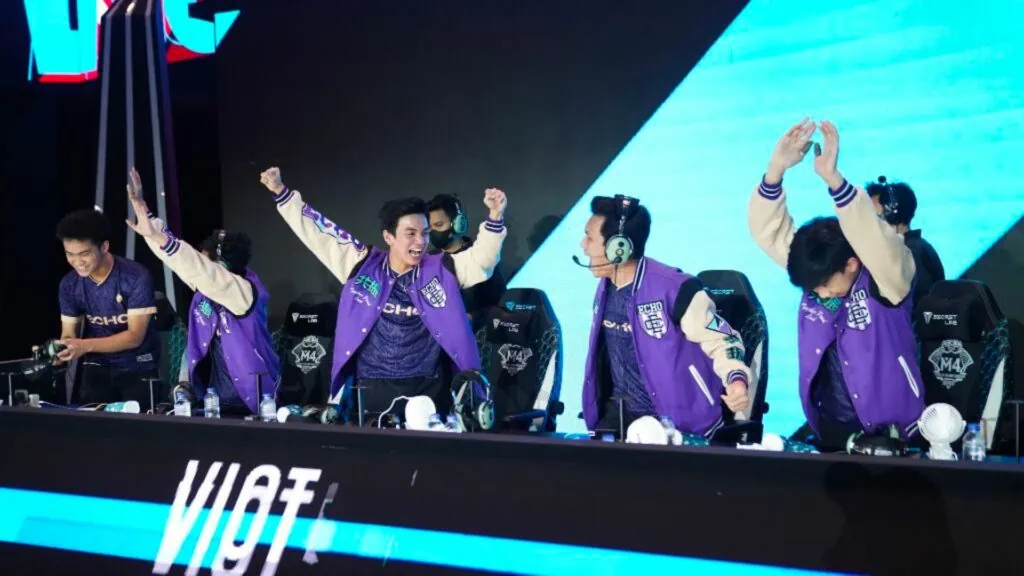 Regarded as one of the best assassin players in the professional scene, the 18-year-old has now shifted to playing utility jungle.
In their upper bracket semifinal match against the three-time MPL ID champion, he used Fredrinn three times in four games. In games one and two, he had a total 0/5/27 KDA. Despite not getting any kills, he was responsible for tanking most of the damage and setting up team fights.
He recorded his first kill in the fourth game and finished the series with a respectable 2/2/19 KDA.
With KarlTzy now playing frontline heroes, this allows gold laner Benedict "Bennyqt" Gonzales and midlaner Alston "Sanji" Pabico to rack up kills, winning match MVP awards in the group and knockout stage.
Despite not being in the spotlight, KarlTzy remains positive.
---
---
"I think we're the best team," he said during the post-match press conference. "I'm a team player right now so I don't care about stats or the MVP [award]. I've been there."
Having won multiple awards, trophies, and MVP recognition, there are only a handful of things that motivates the veteran jungler right now.
"My only motivation is to win the championship for my team, and for the prize money," he said.
ECHO will be fighting for tournament life as they take on the winner between RRQ Hoshi and ONIC Esports at 7 p.m. GMT+8 on January 14.
Here's everything you need to know about the tournament, including the schedule and results of the knockout stage. Follow ONE Esports on Facebook for more Mobile Legends: Bang Bang and M4 news, guides, and updates
READ MORE: SUPERSHARK's insane Khufra plays send last MPL Malaysia representative home