Riot Games' League of Legends True Damage line has launched another stunning streetwear collaboration, this time with Japanese fashion brand AAPE BY *A BATHING APE. As part of the launch, Riot also released the True Damage Yasuo Prestige Edition in-game.
Since making their debut at Worlds 2019 with their song "Giants", fictional hip hop group True Damage — comprising LoL champions Akali, Yasuo, Senna, Ekko, and Qiyana — has inspired limited edition apparel on truedamage.com, a partnership between Riot Games and Mighty Club.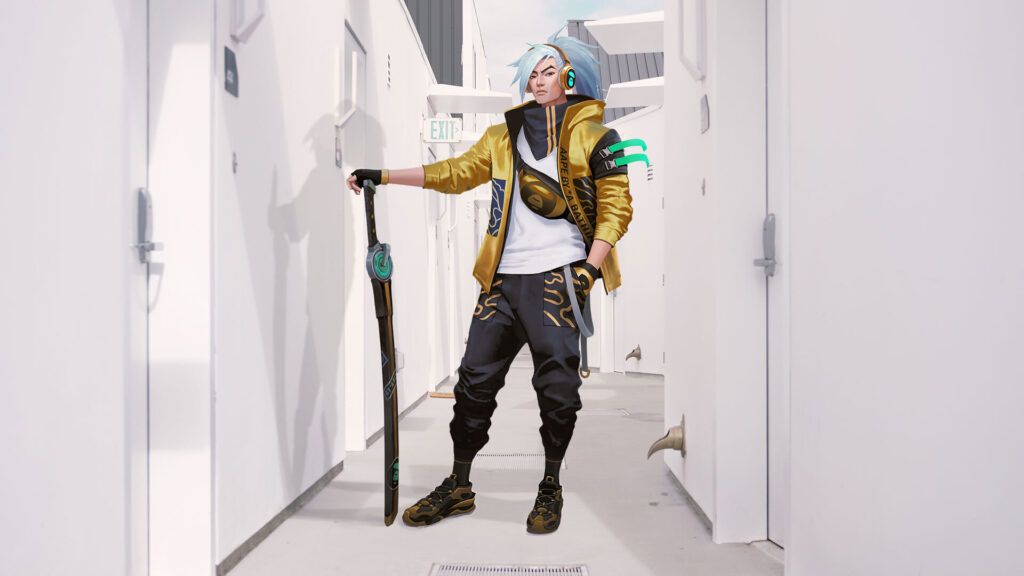 Now, True Damage turns to the mainstream. Sold online and in limited retail stores worldwide, the True Damage x AAPE BY *A BATHING APE collection features hoodies, short sleeve tees, pants, a cap, pouch, and a pair of sneakers.
Check out every item in the Instagram gallery post below!
The collection features two main color themes, yellow and blue, which reflect True Damage Yasuo's colors. While the yellow-based collection is more abstract in design, the blue and black selection features more blatant Yasuo prints.
---
---
The apparel line includes hoodies, a long sleeve pull over, and more short sleeve tees of various designs.
Akali has even joined Yasuo to model the collection!
That's not all. There's an additional piece in the collection that's exclusively sold on the Riot Games merch store.
A black tee with contrasting white text, a print of True Damage Yasuo Prestige Edition takes centerstage as he shows off his funky silver hair and stunning gold jacket.
Fans from China and America have already posted photos of the True Damage x AAPE BY *A BATHING APE collection after making a trip to AAPE's physical stores. Damian Estrada, Creative Director for Strategy and Apparel at Team Liquid, shared photos of the storefront and the hanging ensemble.
League of Legends players can unlock True Damage Yasuo Prestige Edition with 100 Prestige Points, available for the rest of 2020.
The True Damage x AAPE BY *A BATHING APE collection is available online at aape.jp, the Riot Games Merch store, and selected retail stores.
READ MORE: Celebrate Worlds 2020 in style with this collection of limited edition merch