Chinese team Suning Gaming has continued its fairy tale run at the League of Legends World Championship (Worlds) 2020 after their impressive win against Top Esports.
After four intense games, the LPL lions secured a spot in the Finals against Korean team DAMWON Gaming. The match will be held on October 31 at the Pudong Football Stadium in Shanghai, China.
To celebrate the team's success, Suning Holdings Group Vice President, Steven Zhang, has announced on his personal Weibo account that if the team wins Worlds 2020 he will give an Apple iPhone 12 to 100 lucky fans.
"Well, we really want to win the World championship. For those of you who commented and re-shared on this post to cheer for Suning, I will randomly give 100 iPhone 12 if Suning wins the 2020 Finals. Let's keep the championship in the LPL," according to a rough translation of his post.
Since the iPhone 12 is Apple's latest smartphone model, a single box with 256GB worth of storage is priced at US$999. That's a whopping US$100,000 for all 100 phones!
---
---
This move by Vice President Zhang just shows that Suning Gaming is indeed a "giant" in the LPL. For people who are not aware, Steven Zhang is a pretty big name in China not only because of his talent but also because of his passion for esports and football.
In addition to Suning Gaming, the 29-year-old businessman is also the president of Inter Milan Football Club in Serie A. The Italian team also sent motivational messages to Suning ahead of the Worlds 2020 Quartefinals.
Suning Gaming members also took part in a photo shoot with Inter Milan's 2020/21 season shirt.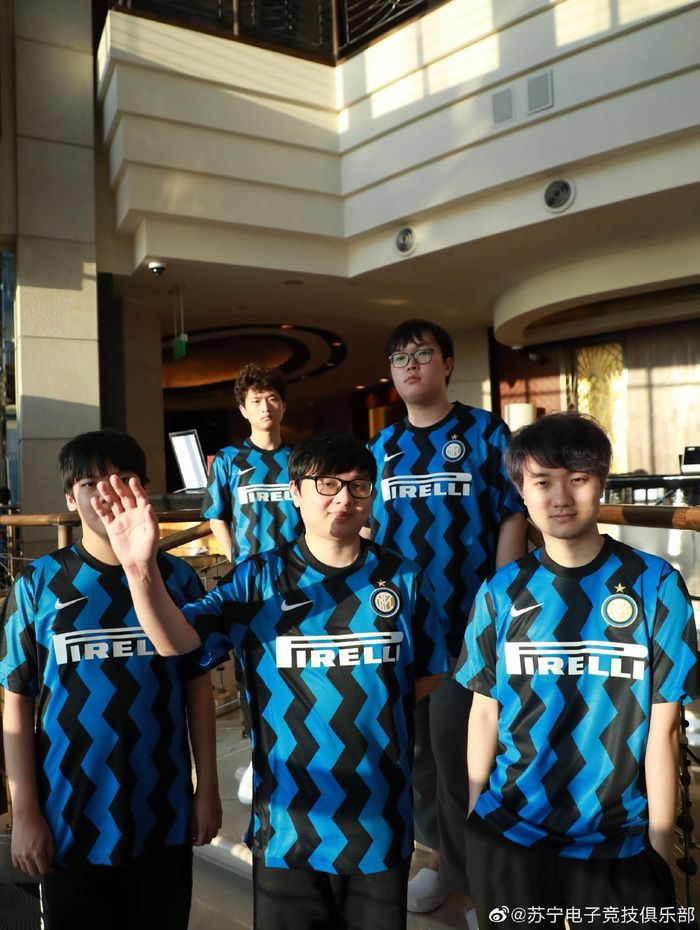 READ MORE: This is why I cried after listening to the Worlds 2020 orchestral theme song