To commemorate Hanbok Day in Korea today, Riot Games is holding an online exhibition entitled "Ahri's Korean Hanbok" in collaboration with local artists.
Riot Games Korea brought to life Ahri's Dynasty skin, which features the popular League of Legends mid laner in a pink and white hanbok. It was released nine years ago in 2011 with Ahri, together with the Midnight Ahri skin.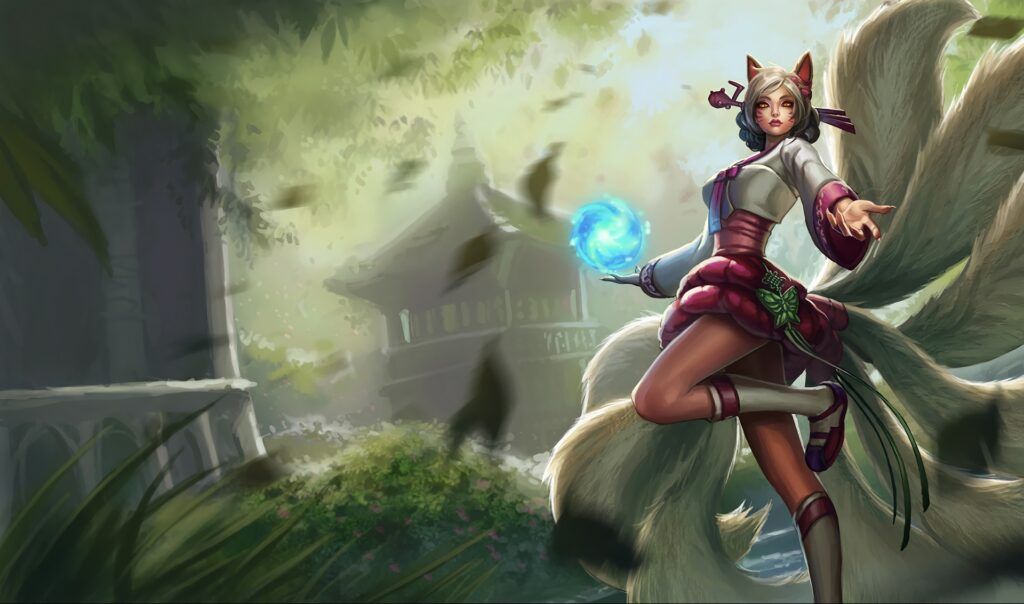 According to Riot, the concept of Ahri was based on "kumiho", a mythical nine-tailed fox that appears in the folktales of Korean and Chinese culture. In the recreation of Ahri's hanbok, "traditional and modern beauty were harmonized".
In Korea, aspects of intangible culture that the government deems important and officially designates for preservation is called "The Intangible Cultural Properties". In collaboration with the Cultural Heritage Administration and the Korean Cultural Heritage Foundation, Ahri's hanbok was materialized.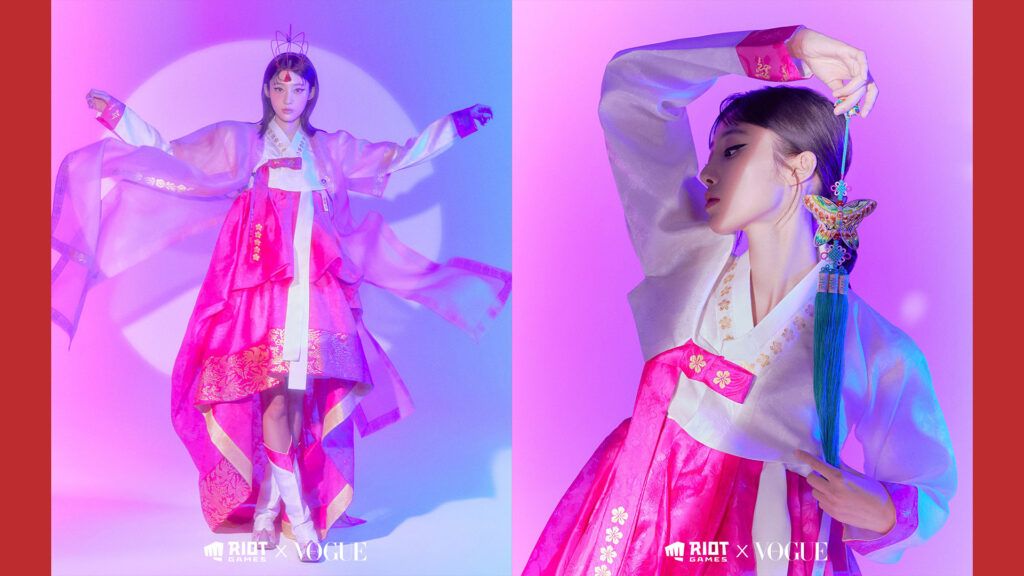 In a photoshoot with Vogue Korea, the beautifully made Ahri's hanbok included an engraved phoenix ornament, and a heart pattern added to the shoes to symbolize Ahri's charm.
The green butterfly shaped knot Dynasty Ahri wears on her waist was also made in rainbow colors to go along with the outfit.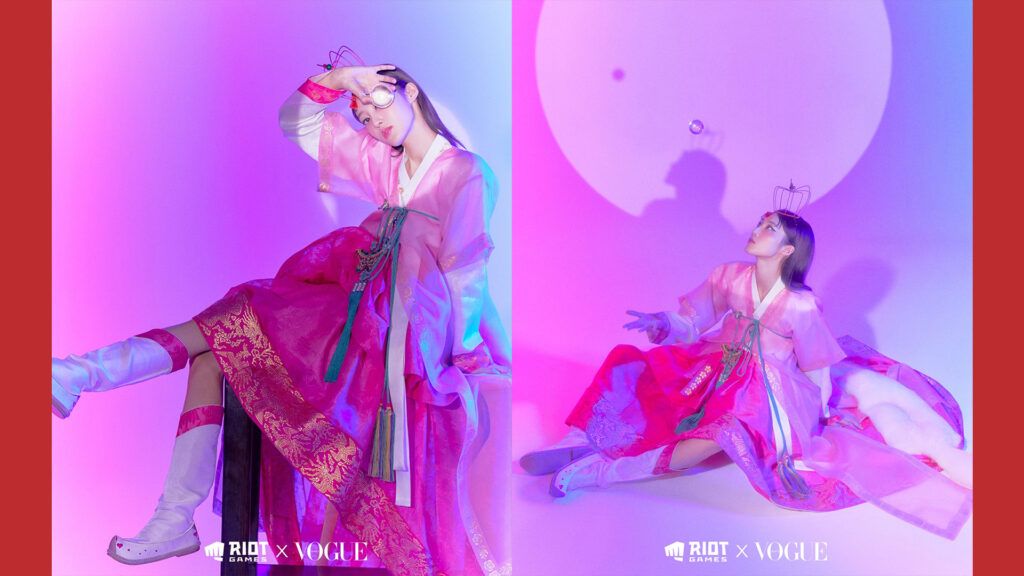 In a painting by Korean artist Dong Yeon Lee, he depicted Dynasty Ahri and an original work featuring Ezreal in a hanbok. This was also brought to life in stunning detail where the Elder Dragon is engraved in a gold leaf decoration on the male hanbok outfit.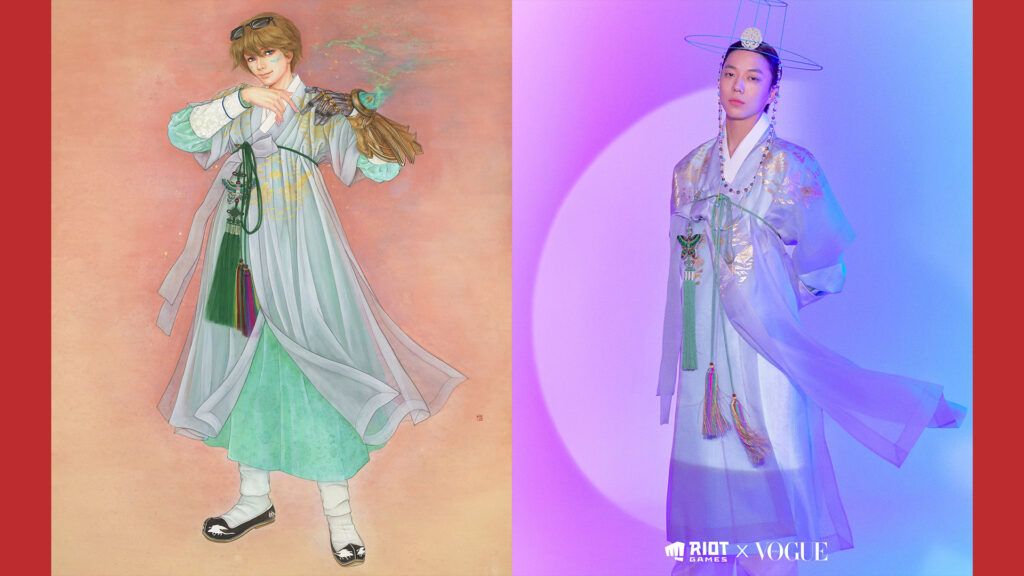 This project is part of a cultural heritage project Riot Games Korea has been running for the last nine years. Riot Games' Director of the Social Rehabilitation Project, Gu Gi-hyang said, "Riot Games aims to communicate through various cultural industries so that games can be experienced not only through play, but also outside of games."
"Games are also recognized as a part of culture. In order to protect the traditional cultural heritage, which is the basis of modern culture, we have been steadily carrying out related social rehabilitation projects. Through this project, the beauty of Korean hanbok is brought back to the public."
These photos of Ahri's and Ezreal's hanbok will be published in the November issue of Vogue Korea.
The online exhibition can be viewed on the official Riot Games Korea website and social platforms. Here, League of Legends fans can view pictorial images, Korean painting works, photos of the hanbok, and a documentary of its production in more detail.
READ MORE: K/DA will come to life as Riot prepares its most ambitious Worlds Opening Ceremony yet