Legendary League of Legends pro player Lee "Faker" Sang-hyeok is known for many things.
One of them is his tendency to risk it all on unconventional mid lane champions, like the time he locked in Master Yi in a 2015 LCK regular season match against an unsuspecting CJ Entus.
So it's no surprise that after Cloud9 head coach Nick "LS" De Cesare drafted Soraka for Ibrahim "Fudge" Allami in the 2022 LCS Spring opening weekend, he took note, and tried her out in solo queue.
So far, the 25-year-old managed to play two games on her on the Korean ladder, once against Galio and another against Viktor, which was the matchup that was showcased on stage in the LCS.
---
---
Faker's Soraka build is different from what Cloud9 Fudge used in the LCS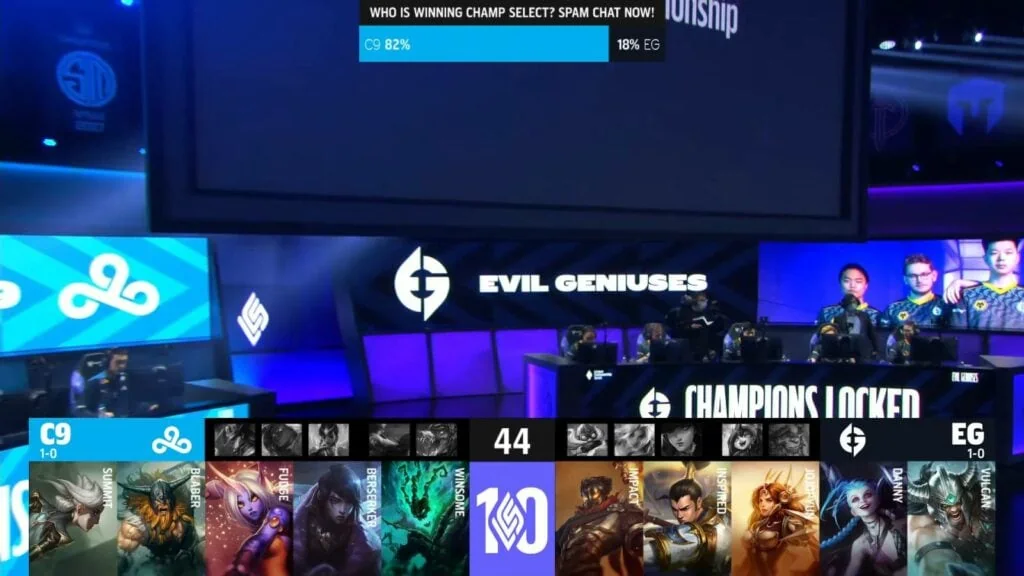 On blue side, LS placed the support champion in an unconventional role after Evil Geniuses revealed that Joseph "jojopyun" Joon Pyun was going to be on Viktor. A control mage who's happy to sit back, clear minions, and scale up, he did not pose any threat to the solo lane Starchild.
LS has long believed that she was a strong champion in the meta even though she wasn't picked. In fact, on Trash Talk, a new talk show by retired pro player turned streamer Yiliang "Doublelift" Peng, LS recounted the time he told Faker that "Soraka was broken" when he was with T1 during a VOD review.
"His eyes lit up, and he turned to Park 'Teddy' Jin-seong, and he was like 'I told you, I told you she's good'," LS laughed.
Utilizing the solo lane farm, Soraka's items come online earlier. Supporting Robert "Blaber" Huang's jungle Olaf, she allowed him to dive harder thanks to the heals, without any tradeoff.
Cloud9 Fudge's Soraka mid build
Doran's Ring
Moonstone Renewer (Mythic)
Boots of Lucidity
Redemption
Ardent Censer
Summoner Spells
Runes
Sorcery: Summon Aery (keystone)
Manaflow Band
Transcendence
Scorch
Revitalize (Resolve secondary)
Second Wind
+9 Adaptive
+9 Adaptive
+8 Magic Resist
Faker, on the other hand, went down another route in terms of runes and items, which LS claimed was "wrong" on Trash Talk.
Faker's Soraka mid build
Shurelya's Battlesong (Mythic)
Boots of Lucidity
Dark Seal
Targon's Buckler
Chemtech Putrifier
Watchful Wardstone
Summoner Spells
Runes
Sorcery: Summon Aery (keystone)
Manaflow Band
Transcendence
Scorch
Biscuit Delivery (Inspiration secondary)
Time Wrap tonic
+10 Attack Speed
+9 Adaptive Force
+8 Magic Resist
Don't expect this new phenomenon to last long, however. Riot Phlox, a designer on the League of Legends team, recently gave a preview of patch 12.4 on Twitter, which aims to nerf support items in solo lane, which includes a minion farming penalty.
READ MORE: What is Champions Queue and who is eligible to compete?