The Mageseeker is an indie single-player 2D pixel action RPG developed by Riot Forge, a publishing label within Riot Games, and Digital Sun.
After Ruined King and Hextech Mayhem, you would know by now that the new title is indeed another "League of Legends story."
It's an important point because while these games usually star one main character from our beloved MOBA, they also include a cast of characters entrenched in their lore — characters who cause their downfall, or lift them up, or give them good reason to commit murder.
So including Sylas, these are the League of Legends champions and their voice actors who appear in the hack and slasher.
Warning: Major spoilers if you haven't played The Mageseeker or League of Legends.
---
---
These League of Legends champions are featured in Riot Games' action RPG The Mageseeker
Sylas
Garen
Jarvan IV
Morgana
Shyvana
LEAGUE OF LEGENDS CHAMPION
ENGLISH VOICE ACTOR
Sylas
Dave B. Mitchell
Fergus O'Donnell
Garen
Jamieson Price
Jarvan IV
Kyle Hebert
Shyvana
Karen Strassman
Morgana
Erica Lindbeck
Sylas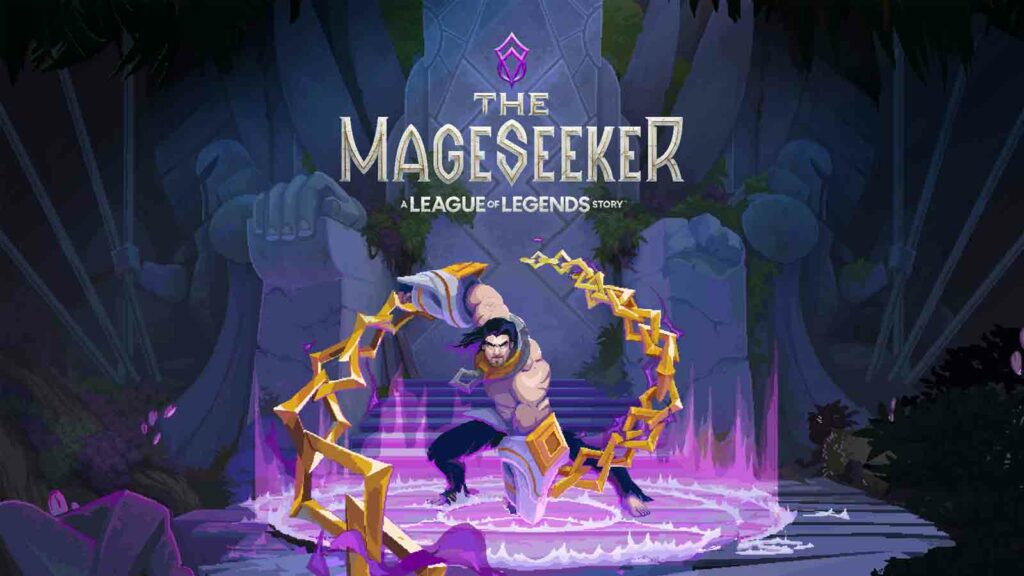 League of Legends' only shackled man on the roster so far, Sylas of Dregbourne is a Demacian native who is naturally gifted at magic.
Unlike other regions in Runeterra, however, Demacia forbids magic because its rulers believe it to be dangerous. As such, they established the mageseeekers, a division that roots out magic-wielding people. They imprison them, and even subject them to a myriad of brutalities.
As a young boy, Sylas realised that he could sense sorcery in others — which eventually got him captured. The game begins the moment he breaks free from his prison cell, exactly like his original splash art.
In the Mageseeker, he is voiced by Dave B. Mitchell, who is also in Arcane. Another voice actor is also listed — Fergus O'Donnell, who played farmer John Drake in Downton Abbey.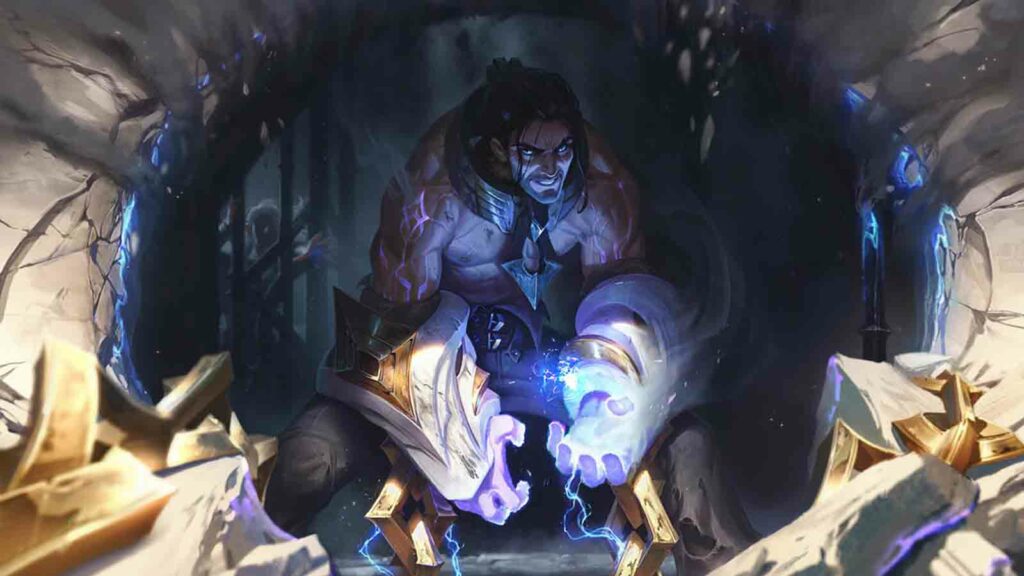 ---
Garen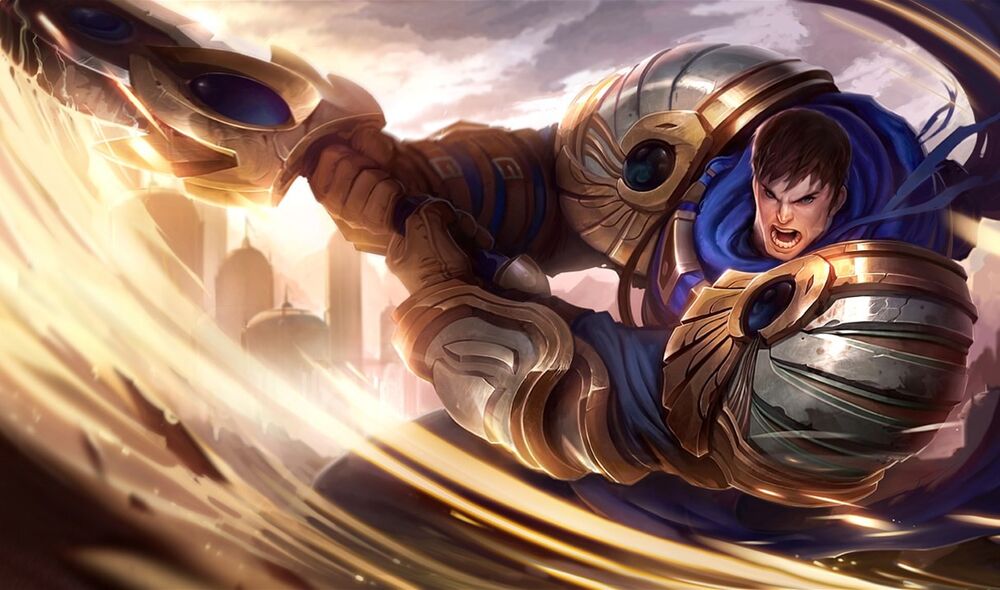 In this Riot Forge title, Garen is voiced by American actor Jamieson Price, who has done a lot of work in dubbed anime. One of our favorites is his portrayal of Dr. Bosconovitch in Netflix's Tekken: Bloodline.
Juding from his large, brooding shoulders, you can tell Garen embodies his title as the Might of Demacia. Described as "a proud and noble warrior," in his official biography, he is part of the Dauntless Vanguar, an elite order of warriors that deals with the kingdom's highest threats.
As you can guess, one of them is Sylas.
---
Jarvan IV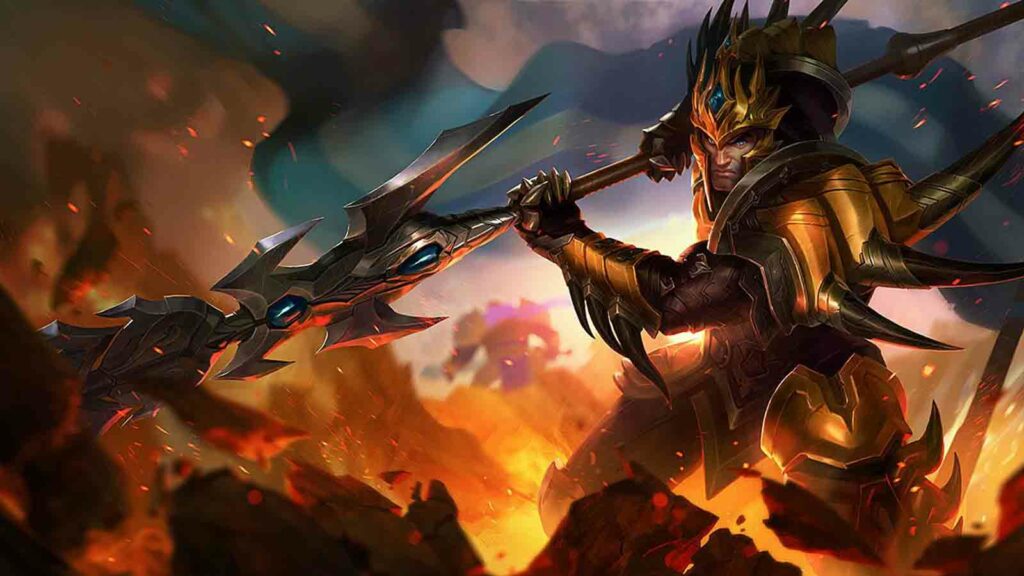 When there's Demacia, there's definitely Garen and Jarvan IV.
With fates intertwined, the start of the game also marks Jarvan IV's rise to the throne. Dubbed "the exemplar of Demacia," he is the prime example of a virtuous leader, one who is strong, brave, determined, and maybe even a little handsome.
He is voiced by Kyle Hebert in The Mageseeker, who also did this character's voice lines in League of Legends and Legends of Runeterra. Kyle is a staple in the dubbed anime industry, voicing Sosuke Aizen in Bleach: Thousand-Year Blood War, Fat Gum in My Hero Academia, and Atomic Samurai in One Punch Man to name a few.

---
Shyvana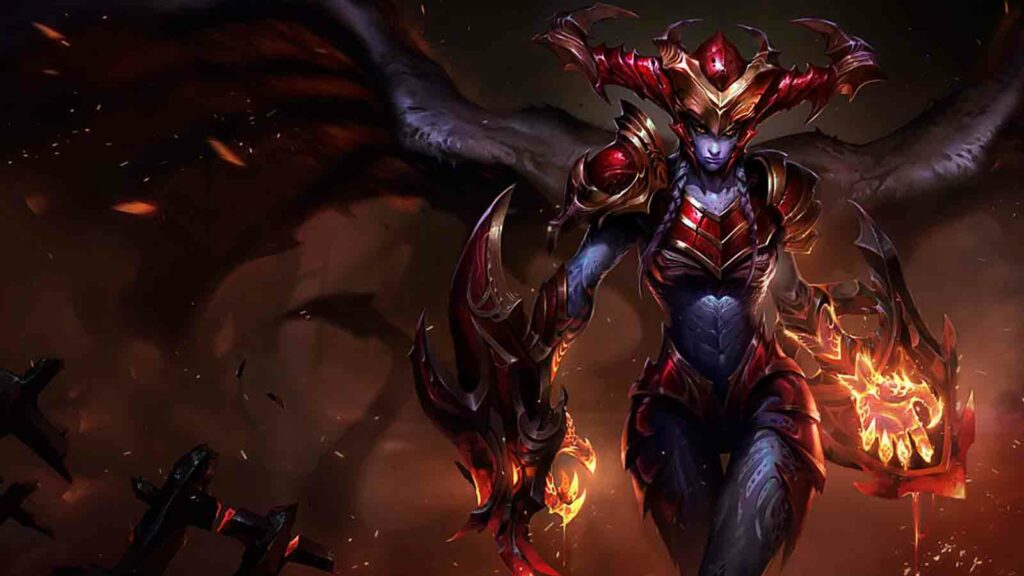 Shyvana saved crown prince Jarvan IV's life, and even though she's half dragon, half human, that was more than enough to earn her place in his royal guard.
While she does appear as a humanoid in her everyday life in Demacia, she is able to transform into a fearsome dragon during battle.
Lending her voice to the MOBA, Karen Strassman reprises her role in The Mageseeker. She is an American stage, television, and voice actress whose hair is as fire as Shyvana's. She has done work for Legends of Runeterra, World of Warcraft, Resident Evil, as well as dubbed anime titles.
---
Morgana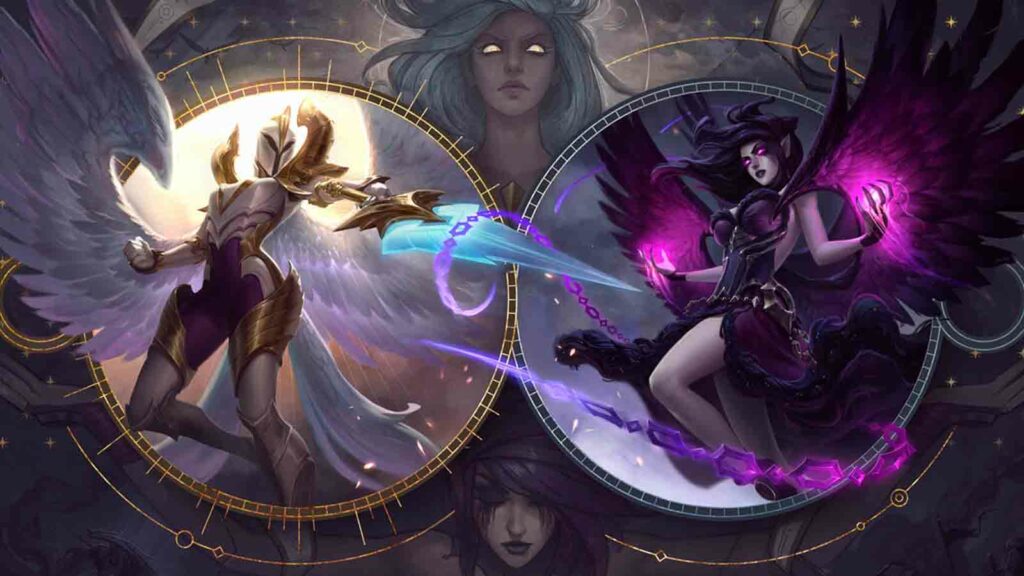 If it wasn't obvious enough, yes, Morgana is the evil-looking sister on the right.
We won't give too much away here, but you'll notice that she's constantly brought up by various characters in the beginning of The Mageseeker story, albeit indirectly.
Voiced by Erica Lindbeck, the actress also narrated the official gameplay trailer of The Mageseeker, which was positively received by the community. She dubs Lady Nagant in My Hero Academia, Tsuchiya in Mob Psycho 100, and has lent her talent to many other top tier video game titles such as World of Warcraft, Cyberpunk 2077, and Persona 5 Strikers.
---
---
The Mageseeker: A League of Legends Story is now available on PlayStation, Xbox, Nintendo Switch and PC (Steam, Epic, GOG).
It is priced at US$29.99 for the Standard Edition, US$39.99 for the Digital Deluxe, and US$169.99 for the Collectors Edition.
Follow ONE Esports on Facebook and Twitter for more LoL news, guides, and highlights.
READ MORE: Exclusive: Katie Leung on how she prepared for her major role as Caitlyn in Arcane