Updated on April 14, 6:06 p.m. (GMT+8): Improved relevancy.
League of Legends' animated series "Arcane" received nothing but good reviews when it came out in 2021.
The community praised every aspect of the show, from its magnificent animation, epic soundtrack, and thrilling plot, to its perfect casting.
Arcane's cast of voice actors is led by Hailee Steinfeld who plays Vi, and Ella Purnell who plays Jinx. Other stars also voiced our favorite League of Legends champions: Kevin Alejandro as Jayce, Harry Lloyd as Viktor, and Katie Leung as Caitlyn to name a few.
---
---
While most of these actors have never played League of Legends in their life, the cast still managed to successfully bring these characters to life in their own ways.
Purnell, for example, went into deep reading conspiracy theories on the League of Legends subreddit forum to find out more about Jinx. Meanwhile, Lloyd took a shot at playing the game as his character, Viktor, of course.
Harry Potter actress Katie Leung was a bit different from the rest — she didn't actually do too much research on Caitlyn!
In an interview with ONE Esports, Katie Leung shares how she prepared as Caitlyn's voice actor in Arcane and her thoughts about voice acting.
Katie Leung's Caitlyn performance in Arcane totally surprised fans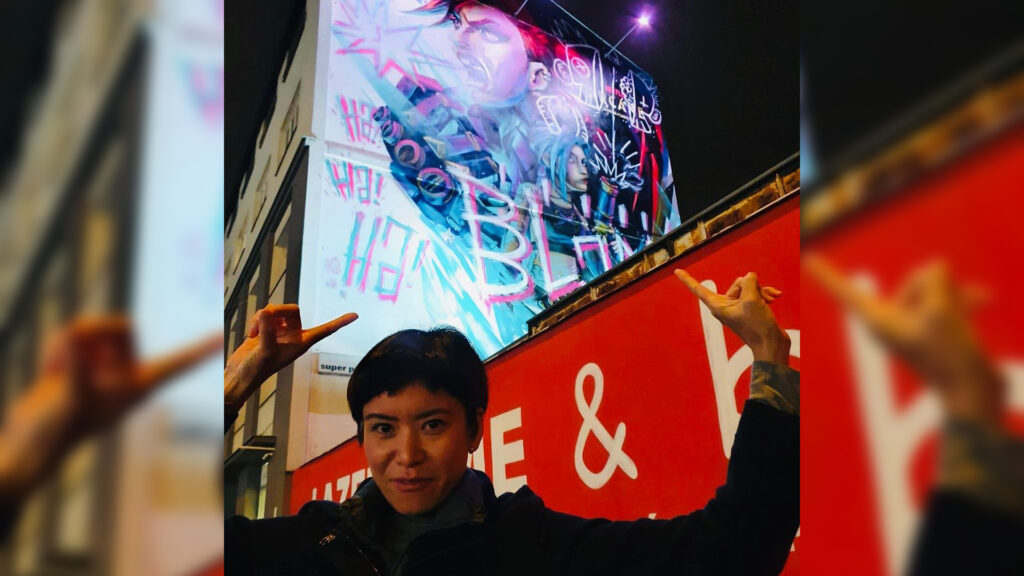 Since her debut, Caitlyn has been voiced by the phenomenal voice actress Kirsten Potter in League of Legends and Legends of Runeterra. Potter breathed Caitlyn to life with a sexy and soothing accent.
More than a decade since her release, a different Potter is taking over as Caitlyn's voice actor in Arcane.
Harry Potter star Katie Leung surprised fans with her performance as the sheriff of Piltover, where she gave her own spin to the character.
"It has to be my own take on Caitlyn at the end," Katie Leung shared in an interview with ONE Esports. "Not just me purely, but it was a very collaborative process with the writers, the creators, the directors – everybody involved during the recording of it."
"I felt super supported, throughout that process, and I can only hope people enjoy my direction of Caitlyn and that's what matters to me," she added.
In fact, during her own research process, Katie refrained from studying Caitlyn strictly by the book.
"[I] was conscious not to do too much research on Caitlyn because there are so many different interpretations," said Katie. "Having played a character before where it was based on the adaptation of a book… I know that would be kind of the wrong way to go down for me."
"For mental health reasons, because it would just not serve me as an actor to kind of try and please everyone, basically," she concluded.
---
How League of Legends' Caitlyn has been portrayed throughout the years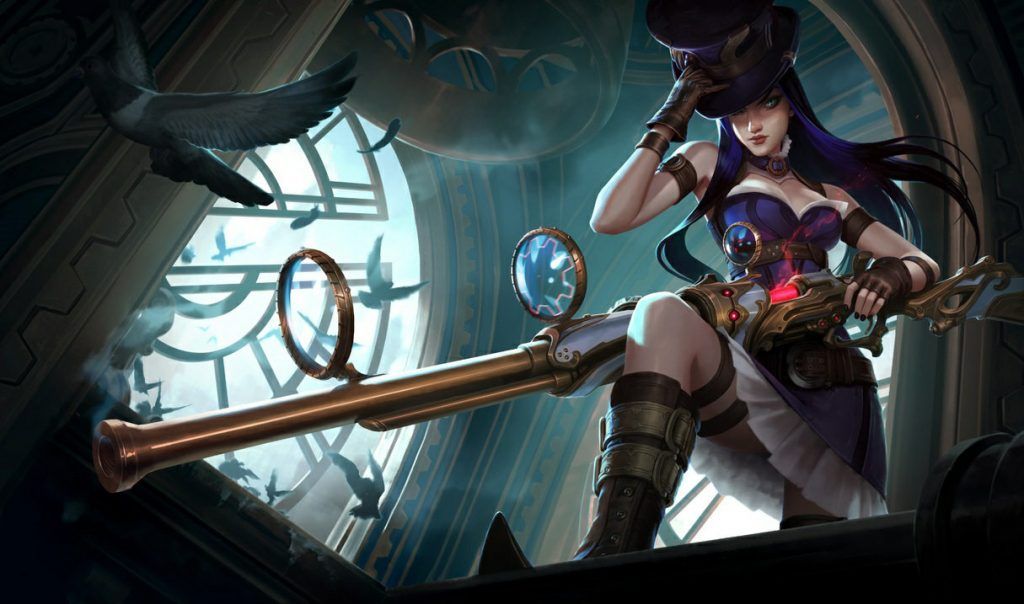 The League of Legends universe is vast. A champion that exists in League of Legends can live in other titles too, like in Legends of Runeterra, Teamfight Tactics, and just recently in non-Riot Games titles like PUBG Mobile and Fortnite.
Because of this, interpreting a champion becomes complex due to its different versions and facades.
Take the Piltover sheriff Caitlyn, for example. Caitlyn was one of the first champions in League of Legends. Released back in 2011, she was introduced as an English sharpshooter, wearing a funky top hat while carrying a Hextech rifle.
Caitlyn's intellect was highlighted in Legends of Runeterra, when she was added to the game in 2021. Artworks depict Caitlyn when she was just starting out as a rookie investigator, and how she grew to become a voice of justice for her beloved home city, Piltover.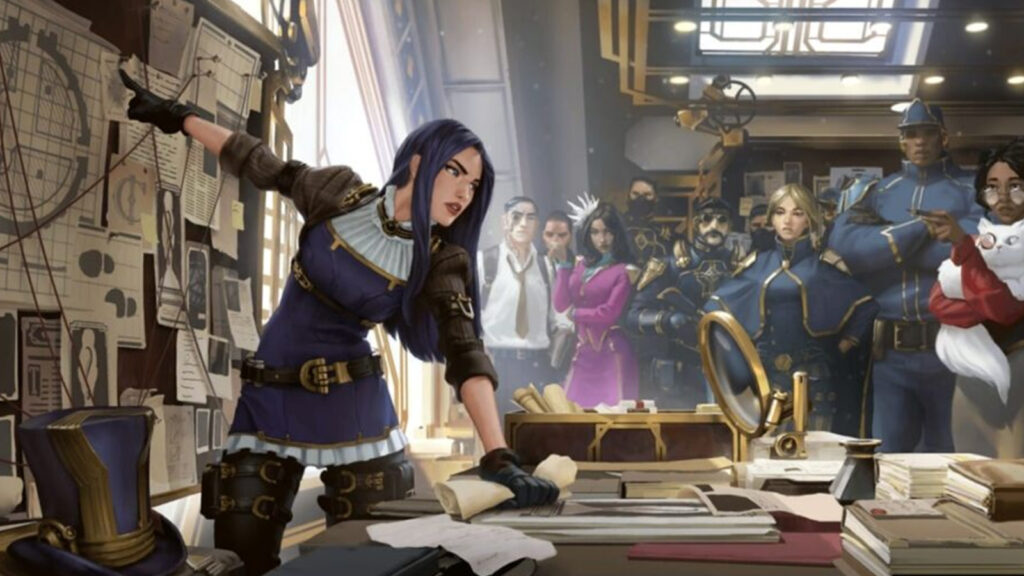 Prior to the release of Arcane, Riot Games gave Caitlyn a new theme and updated look as part of the game developer's Art and Sustainability Update. The theme was altered to give more emphasis to Caitlyn's "wealthy, aristocratic background."
Now, in the Arcane series, Caitlyn is portrayed by Katie Leung as a budding and promising character from Piltover.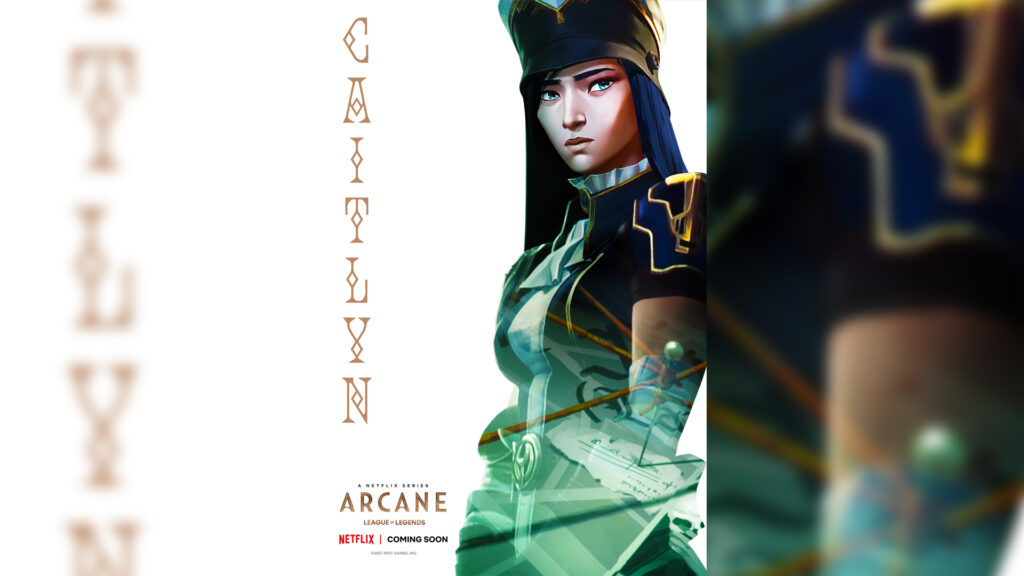 ---
Katie Leung on voice acting and working with Riot Games
Looking at her filmography, Katie Leung has almost done it all, acting on film, television, and stage. She has expressed a huge interest in voice acting and actually prefers audio-centric projects.
"You can hear so much more in the voice than you think you can," explained Katie. "I feel like you can always tell when an act is truthful regardless of what people can see, and that fascinates me."
"It's not so different from acting on screen, but there's definitely more liberties like, not being confined on screen, being able to do lots of different takes, and getting into the specificity of it," she added.
Arcane was Katie Leung's first voice gig. Before this, she dabbled in radio guestings and audiobook narrations such as "Mirrorland", "Alice's Adventures in Wonderland", and "1979".
Arcane is Katie Leung's first major voice acting stint for a video game series adaptation. She has nothing but praise for the show's creators and executive producers Christian Linke and Alex Yee, who helped her live up to the role of Caitlyn.
"Alex and Christian and the writers — they are so detailed," said Katie. "When we're recording they really go into the backstory of the character, like why they're saying these lines, why they're making these decisions. That in itself is so helpful."
She further added that the process has been really "joyful" working with the Riot Games staff.
"Sometimes they were like 'Oh sorry, I'm mumbling' and I'll be like 'No, you're actually just giving me everything that I need as an actor and you're showing me their humanity,'" Katie Leung described her experience.
Fans can catch Katie Leung as Caitlyn in Arcane, with episodes available on Netflix.
READ MORE: The 7 most recognizable voice actors in esports and gaming