It has been seven years since SK Telecom T1 (now T1) showed their prowess on the League of Legends international stage back in 2015. The team defeated KOO Tigers 3-1 and claimed their very first World Championship trophy to bring home US$1 million — a moment that forever changed the lives of these six esports pros.
Among them is T1 Bang, the team's bot laner who had the highest KDA at 71.0 during Worlds 2015. Because of his outstanding performance, the professional player was handsomely rewarded a salary increase after winning the prestigious tournament.
T1 Bang reveals his esports salary during his days as a rookie player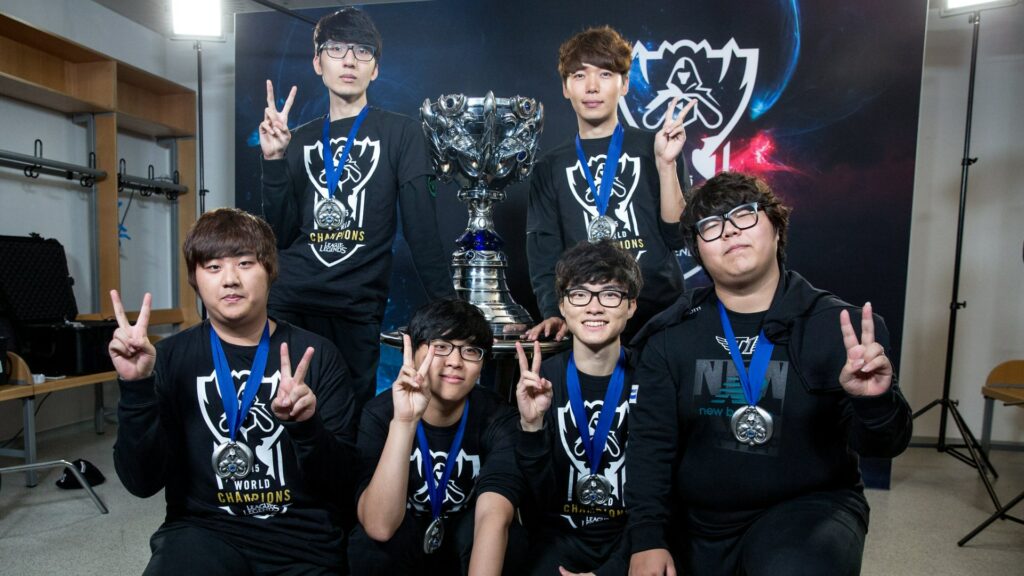 Bae "Bang" Jun-Sik earned "a little less than KR₩100 million" or US$78,000 annually before his first Worlds victory. This means he made about KR₩8.3 million or US$6,400 a month, which "wasn't a lot" according to Bang, considering the cost of living in South Korea.
"After winning the World Championship, for the next few years, the growth rate of my salary went over 300%," he said in a documentary by Korean fintech company Toss.
He is now the third highest-earning League of Legends player according to Esports Earnings, with US$916,000 in overall earnings.
---
---
During his first year as a professional gamer, he worked without pay and was only provided accommodation and an environment to practice. While other players find this a difficult work and living situation, T1 Bang didn't really mind.
"My monthly budget was around 40 bucks back then," he said. "To be honest, I didn't have to face any major problems because I could eat, play games, and sleep there. I was just happy at that time to be able to play games with teammates, and because it was fun, I was happier back then."
---
---
Bang started his League of Legends career in 2012 as a bot laner for NaJin White Shield (formerly known as Extreme Dive Gaming). He joined SK Telecom T1 in 2013 and rose to fame after putting on stellar performances during the regular season. Bang was a key player behind SKT's back-to-back championships during Worlds 2015, Worlds 2016, MSI 2016, and MSI 2017.
Bang announced his retirement from pro play after competing with Afreeca Freecs (later renamed Kwangdong Freecs) in the 2021 season. He is now a streamer for T1 and has been playing Teamfight Tactics and Rainbow Six Siege on his Twitch livestreams.
Follow ONE Esports on Facebook and Twitter for more LoL news, guides, and highlights.
READ MORE: League of Legends LCS players have an average salary of over US$300,000