David "Phreak" Turley has announced his retirement from shoutcasting in the League of Legends Championship Series (LCS).
The 35-year-old American esports personality will no longer be a part of the LCS broadcast team in the upcoming competitive season, but will still work with Riot Games behind the scenes as a game designer.
"Casting for the last 10 years has been an amazing experience, a dream come true," he said in his announcement video.
"But there's something I've wanted to do for a long time, dating back to even in college, and it's to be a game designer."
---
---
Phreak joins Riot Games' development team as a game designer
Phreak applied for the position by the end of the LCS Summer Split 2022 and later found out that he passed the interviews during the League of Legends World Championship (Worlds 2022).
He will officially start in January 2023 as a game designer for the League of Legends Summoners Rift team, which is responsible for live balance updates, champion kit changes, and seasonal updates.
"Here's hoping I get to make League an even better game for all of you," he said in his YouTube video.
"It's a game I've been playing for the last 13 and a half years and I imagine I'll keep playing it into the future for a very, very long time. Hopefully, I can leave a positive mark on the game, that's the goal."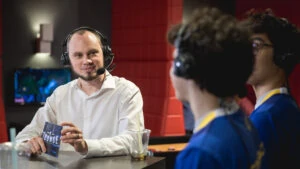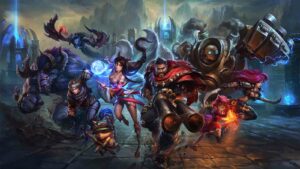 Phreak has been working with Riot Games for more than a decade. He started as a community intern in 2009 and later became a full-time community manager for League of Legends.
He is also the voice behind LoL's earlier champion spotlights and is credited for coining the catchphrase "tons of damage" attributed to his favorite mythic item, Trinity Force.
Know more about TSM's struggles this season according to head coach Chawy, the 3 best champions to counter Zoe, and Riot Games' big plans for League of Legends in 2023.
---
Follow ONE Esports on Facebook and Twitter for more LoL news, guides, and highlights.
READ MORE: 7 League of Legends easter eggs you probably didn't know about