After their crushing defeat against tournament favorites T1 during the MSI 2022 Group A opening match, Saigon Buffalo revived their spirits with a victory over DetonatioN FocusMe.
The young Vietnamese team bested DFM despite having zero experience on the international stage to grab their first MSI win during Groups Day 2.
DFM did a great job during the early laning phase, pressuring Lâm "Hasmed" Huỳnh Gia Huy's Aatrox in the top lane. In response, SGB's duo Nguyễn "Shogun" Văn Huy and Đinh "Taki" Anh Tài worked with their jungler to claim advantages on bot side.
Late game team fights were filled with tension as DFM and SGB played a game of tug-of-war which lasted for almost 36 minutes. Every time DFM tried to make advances, the Vietnamese players created space for Shogun's Lucian to shine.
The match ended with a crazy backdoor from Saigon Buffalo, resulting in a sweet victory against the LJL's finest.
---
---
After the game, SGB Taki had a chat with ONE Esports about their loss during MSI 2022 opening day, his nickname, the "Keria of Vietnam", and his message to 31st SEA Games representatives GAM Esports.
SGB Taki is on the path to self-affirmation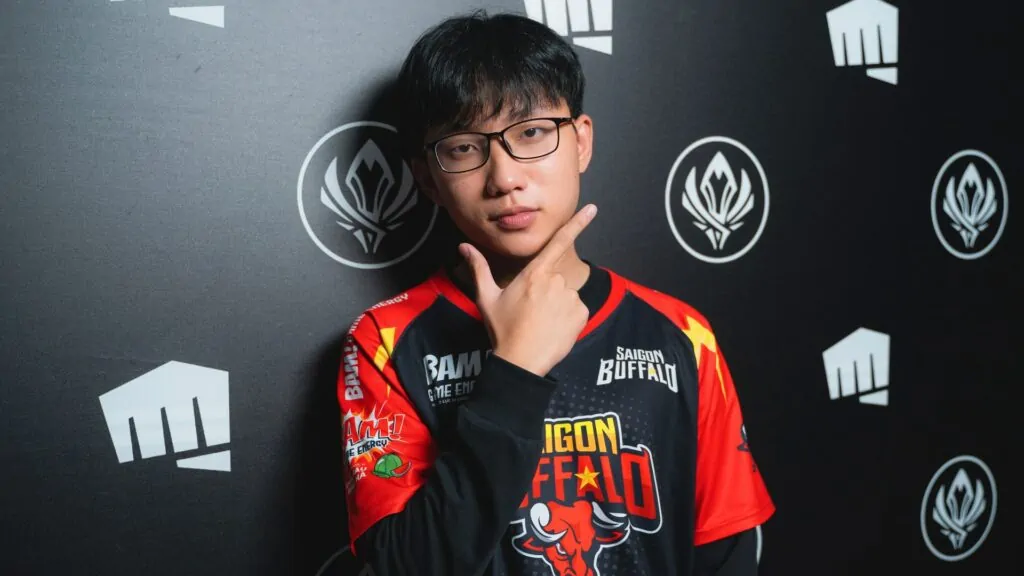 After making his debut on the international scene and dominating against T1's Gumayusi-Keria tandem, it's not that difficult to understand why Taki is a favorite among Vietnamese fans, even gaining the nickname "Keria of Vietnam".
Contrary to fan speculations and pre-MSI predictions, Taki proved that he has the ability to play against the big teams, especially when paired with Shogun.
"Thank you very much for calling me the 'Keria of Vietnam', but I want to be remembered as Taki," he said in an interview with ONE Esports.
---
---
T1 support player Ryu "Keria" Min-seok is a highly skilled individual, especially on Thresh. He is T1's main shot caller, recognized for his "incredibly accurate reading of the game" according to his fellow teammate Moon "Oner" Hyeon-joon.
Despite being nicknamed the "Keria of Vietnam", Taki remains grounded and aspires to make a name for himself. The nickname serves as a sign of respect from the Vietnam LoL community, but also puts the 18-year-old player under the shadow of one of the world's best support player.
Declining the nickname is also Taki's way of aligning himself towards a path of self-affirmation, where desires to establish his own playstyle in the scene. He is aware that it is important to build your brand and image on the international stage.
"I have a lot of regrets during our match against T1," admitted Taki. "We could have slowed down at some point so we wouldn't get carried away by the opponent."
---
---
The SGB player looked back during their Group A match when they gained an advantage in the first minutes of the game but gradually lost it as time went on.
His heart at MSI 2022 in Korea, but his mind is at the 31st SEA Games in Vietnam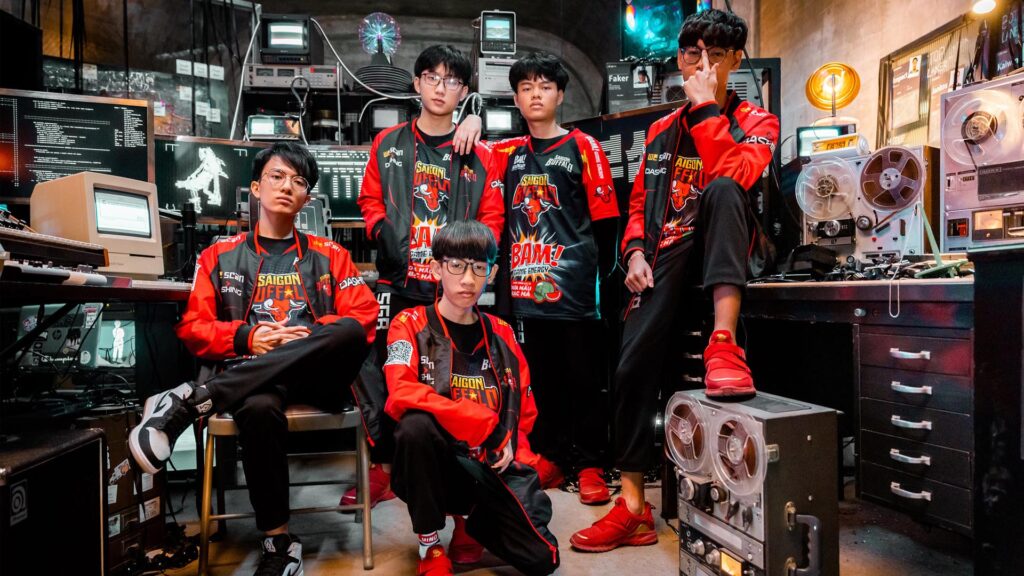 "I've been staying here in Korea for a few weeks now and I've gained a few kilos," said Taki with a smile on his face. "Korean food is really good. My favorite is kimchi!"
With the Gumayusi-Keria tandem ticked off his list, the Vietnamese player is also looking forward to facing RNG's Chen "GALA" Wei and Shi "Ming" Sen-Ming should SGB qualify for the next stage.
The GALA-Ming pair is a key force behind RNG's success, greatly helping the team snag the MSI 2021 championship title.
"They are probably a powerful bot lane tandem as Gumayusi-Keria," he said.
Taki also sent an inspiring message to GAM Esports, the VCS' first seed who are preparing for the 31st SEA Games.
"I would like to thank GAM for the good luck wishes," he said. "I also wish them all the best to win gold medals at the upcoming SEA Games."
Watch the MSI 2022 matches live on Riot Games' official channels on Twitch and YouTube.
READ MORE: Exclusive: T1 Faker on Heechul, books, and one character flaw he wants to improve