The League of Legends 2021 Mid-Season Invitational begins today with 11 teams battling it out in Reykjavik, Iceland for the championship and an additional slot for their region at Worlds.
For the first time in MSI history, the play-ins stage have been replaced with a new format. Teams from major and minor regions will all be competing together starting in the Group Stage, followed by the Rumble Stage, and finally, the playoffs.
How do these 11 teams stack up against each other at the 2021 Mid-Season Invitational? Here's what we think:
---
1. DWG KIA is the team to beat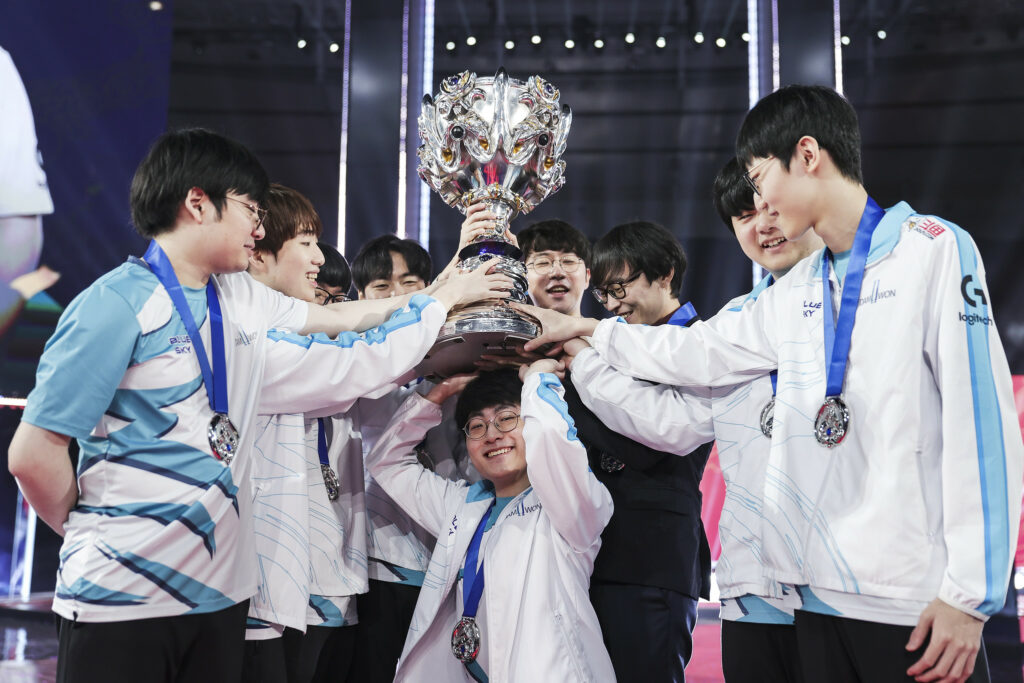 It's no surprise that they are number one in our MSI 2021 power rankings. As the reigning World and LCK champions, DWG KIA is looking more than ready to put another championship under their belt.
DWG KIA was a dominant force in 2021 Spring, steamrolling through their region with a 16-2 record. When it came to playoffs, Cho "BeryL" Geon-hee and his squad always pushed the limit with unorthodox picks like a bot lane Heimerdinger and pulled off consecutive sweeps against Hanwha Life Esports and Gen.G.
Reinforced by a veteran top laner in Kim "Khan" Dong-ha and a legendary coach, Kim "kkOma" Jeong-gyun, DWG KIA is showing practically no weaknesses heading into the tournament.
---
2. Royal Never Give Up the 2018 MSI Champions return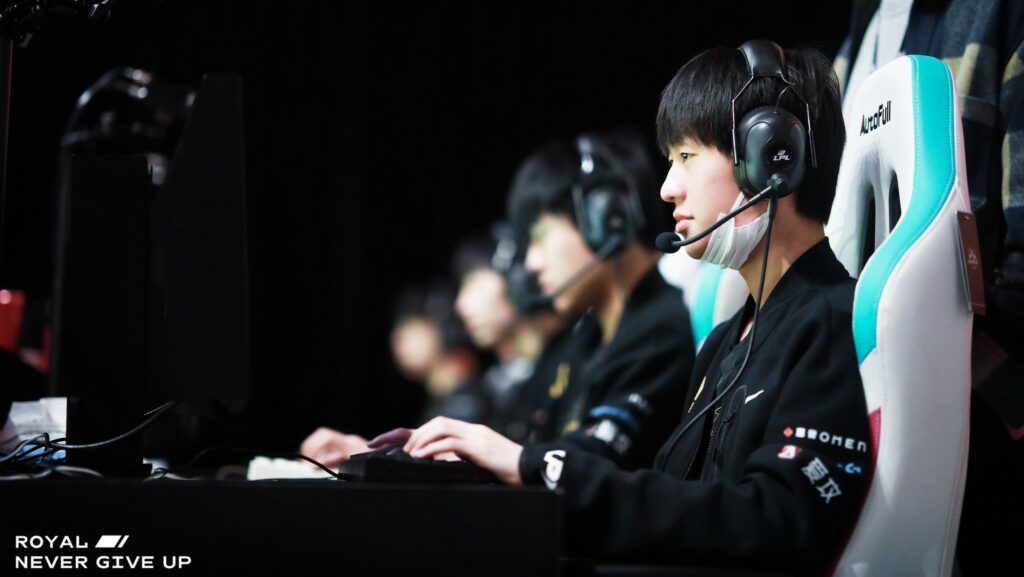 After winning the 2018 Mid-Season Invitational, Royal Never Give Up are finally back. They are very strong contenders, and rank second in our MSI 2021 power rankings.
Since legendary AD carry Jian "Uzi" Zi-Hao's retirement in Summer 2020, the team needed time to rebuild. This 2021 season, Royal Never Give Up might have found their most successful roster to date after Li "Xiaohu" Yuan-Hao swapped from mid to top lane.
The only catch? Their head coach Wong "Tabe" Pak Kan is not with the team physically in Iceland as his Hong Kong passport has expired.
---
3. This could be Cloud9's year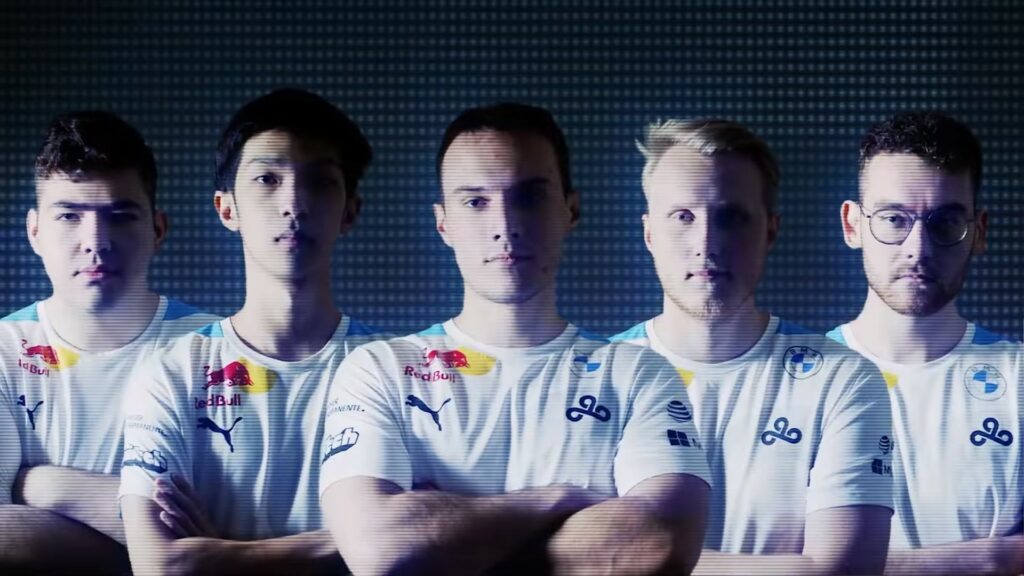 2020 was a bittersweet year for Cloud9. Despite coming out as champions in Spring, the boys in blue failed to make difference in Summer and completely missed out on Worlds 2020.
Looking for a significant overhaul for the new year, the team brought in LEC star Luka "Perkz" Perković as its newest superpower, shifting the team's dynamic into the mid lane. With such a big upgrade, they rank number three in our MSI 2021 power rankings.
After the reformed C9 squad conquering Spring 2021 with a 13-5 record, Perkz came through as a world-class mid laner whose hero pool knew no bounds in the LCS Mid-Season Showdown.
Seeing as how Perkz won MSI in 2019, could he possibly do it again with some of NA's finest players? Let's hope so.
---
4. Long have we waited, MAD Lions activated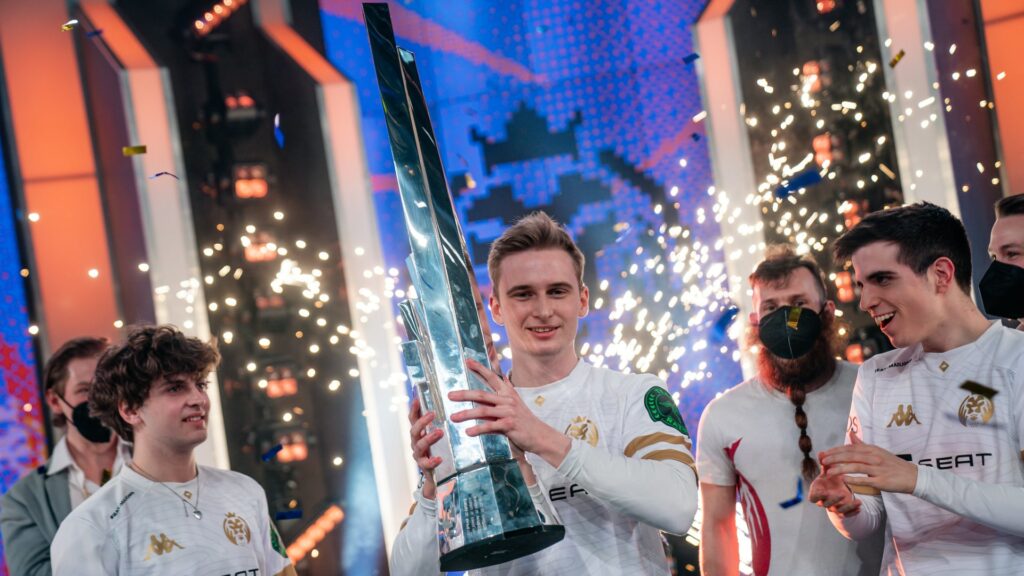 The beginning of a new LEC era and a second chance at the international stage — these are the storylines that surround rookie team MAD Lions, number four on our MSI 2021 power rankings.
They not only defeated Rogue during the LEC Spring Playoffs' best-of-five, but MAD also pulled an impressive reverse sweep to claim their first LEC title.
With two new powerful players former Supermassive Esports top laner İrfan Berk "Armut" Tükek and jungler and Rookie of the Season Javier "Elyoya" Prades Batalla, MAD Lions' new-found vigor and synergy built on camaraderie will undergo trial by fire.
Sure, we won't be seeing LEC favorites G2 Esports or Fnatic this year, but we might witness something even better — a pride of lions roaring and making their mark in Reykjavík, Iceland, and in the history of League of Legends esports.
---
5. PSG.Talon attempt to fly without Unified
The 2020 PCS Spring and 2020 Mid-Season Showdown champions have regained their throne this Spring after sweeping Beyond Gaming 3-0 in the final. This means that former Flash Wolves mid laner Huang "Maple" Yi-Tang is finally back on the international stage with his native region since leaving the LPL.
However, the squad won't be competing with their full main roster, for star bot laner Wong "Unified" Chun Kit had to stay back in Taiwan due to serious medical issues pertaining to his lungs, which prevented him from flying.
Nonetheless, PSG.Talon, number five on our MSI 2021 power rankings, are led by a new coaches this time around, with former LCK pro players Kwon "Helper" Yeong-jae and Park "Winged" Tae-jin, who might just be able to elevate the team despite the handicap.
---
---
6. DetonatioN FocusMe now has mid diff
After missing out on Worlds 2020, LJL's DetonatioN FocusMe are back after they defeated rivals V3 Esports in the 2021 Spring final — the same team that stole their spot last year.
The difference in their roster? Import mid laner Lee "Aria" Ga-eul taking his place on the main roster, filling the shoes of Kyohei "Ceros" Yoshida who has seen much less playtime since March.
Could Aria alone boost DetonatioN FocusMe's chances this year? We certainly think so, and have placed them sixth in our MSI 2021 power rankings.
---
7. Unicorns of Love are back on the international stage
Fan favorite LCL squad, and number seven in our MSI 2021 power rankings, is led by jungler Kirill "AHaHaCiK" Skvortsov graces the international stage once again after winning their fourth split in a row.
Even though the team struggled in the 2020 Worlds Play-ins and didn't manage to get a single win, they still showed a lot of promise. Coach Fabian "Sheepy" Mallant continues to be at the helm, and we can't wait to see what kind of rainbows the Unicorns will paint.
---
8. paiN Gaming persists
Brazil's long-standing CBLOL representative paiN Gaming lost out to INTZ last Summer and missed out on Worlds. Spring 2021 brought a new face and new energy to the team — Korean import and former ⁠Flamengo Esports support Han "Luci" Chang-hoon.
He pairs up with Felipe "brTT" Gonçalves in the bot lane, who has already hit his 30s, and yet has shown no signs of stopping.
---
9. Pentanet.GG are coming from Down Under
During Worlds 2020, Riot Games announced that they will be ceasing operations of the Oceanic Pro League (OPL). To fill the gap, ESL Australia created the League of Legends Circuit Oceania (LCO) this year to replace the OPL.
Finishing 13-1 in the regular season, Pentanet.GG were absolutely dominant. Though they came close to being knocked down to the lower bracket of the playoffs by PEACE, but they managed to pull a 3-1 win against the same rivals in the final.
This is also Jackson "Pabu" Pavone's first season as a jungler after playing top lane professionally since 2015. We're looking forward to see if number nine of our MSI 2021 power rankings Pentanet.GG will be able to raise those koalas at MSI 2021, especially after Legacy Esports' impressive Play-ins performance at Worlds 2020.
---
10. İstanbul Wildcats
İstanbul Wildcats from the TCL is bringing full Turkish lineup where four out of five members have no prior international experience. They claimed their spot at the 2021 Mid-Season Invitational after they edged out 1907 Fenerbahçe Esports 3-1 in the TCL 2021 Winter Playoffs.
Their youngest player is 19 year-old jungler Hakan "Ferret" Mert Çakmak who previously dominated the Turkey Academy scene in 2020. He is joined by veteran bot laner, Anıl "HolyPhoenix" Işık, who is currently Grandmaster at 435 LP on the EU West server, the highest ranking on his team.
---
11. Infinity Esports
Top laner Mateo Alejandro "Buggax" Aroztegui attended the 2019 Mid-Season Invitational, 2019 World Championship, and after a year, he's finally made it back to the global stage, this time with Infinity Esports.
Latin American team Infinity Esports narrowly defeated Furious Gaming 3-2 in the Spring 2021 final to book their spot to Iceland. Besides Buggax, the only other player with international experience is bot laner Matías "WhiteLotus" Musso, while the rest are making their debut.
Can this relatively inexperienced team perform on the big stage?
Watch the League of Legends Mid-Season Invitational 2021 livestreamed on Riot Games' official LoL Esports YouTube channel or on Twitch.
READ MORE: The full League of Legends MSI 2021 schedule for Southeast Asian fans