Nick "LS" De Cesare was abruptly fired from Cloud9 just three weeks into the LCS Spring 2022 season.
Since then, the former head coach has returned to South Korea and continued his career as a content creator and streamer. He's also chosen not to coach a team in the future.
When he was still with the team, LS had a huge hand in building Cloud9's 2022 rosters, including its academy squad.
After Cloud9's disastrous playoff run which ended in a 0-3 defeat to Evil Geniuses, the 28-year-old was asked by a stream viewer about the roster changes he would make for the Summer split if he were still their coach.
Since he was the one who encouraged Ibrahim "Fudge" Allami to role swap from top to mid lane, LS' answer also involves other players swapping roles.
---
---
LS says he would move Zven to support if he was still on Cloud9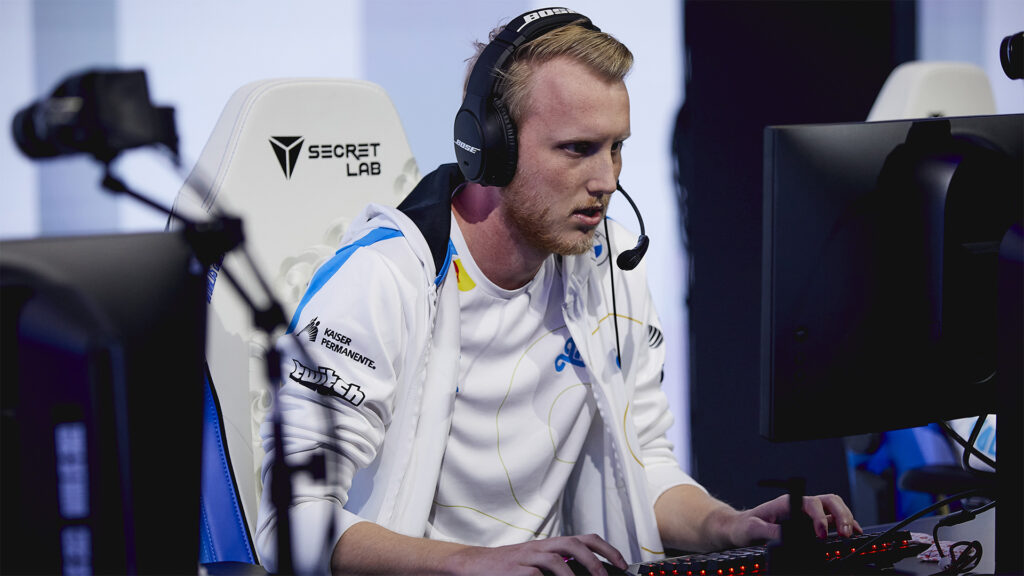 Currently one of Cloud9's academy bot laners, Jesper "Zven" Svenningsen has not started in a single competitive game since the Lock In 2022 tournament due to academy import rules prohibiting more than one import starter.
Since he's an EU resident, he would require a green card to become an NA resident and not take up an import slot.
"If Zven gets his green card, have him roleswap to support and lane with [bot laner] Kim 'Berserker' Min-cheol," LS said on his stream. "I'm being dead serious."
"He is extremely good at support and jungle. He plays every role except top lane, I think."
While the 23-year-old has been a bot laner for his entire career, he also occasionally plays off roles in solo queue, especially in jungle and support.
Bot laners have role swapped to support and found success before. Team Liquid's Jo "CoreJJ" Yong-in and FlyQuest's Zaqueri "aphromoo" Black are two such examples.
As with Fudge's roleswap, it would be a gamble for Zven to transition into being a pro support, as it would require learning an entirely different role. However, he would also bring veteran experience to a young roster since both of the organization's supports, Kim "Winsome" Dong-keon and Jonah "Isles" Rosario, are still relatively new.
READ MORE: All teams qualified for MSI 2022