The GOAT of League of Legends has reached another major milestone on the global stage.
Three-time World Champion Lee "Faker" Sang-hyeok officially became the first player to play 100 Worlds games today, with his 100th game being T1's first match against Cloud9 in the Worlds 2022 Group Stage.
In the milestone game, Faker held the mid lane down with mage champion Lissandra, and even assisted bot laner Lee "Gumayusi" Min-hyeong in a quadra kill.
---
---
T1 Faker plays his 100th Worlds game in Worlds 2022 Group Stage
---
---
The legendary mid laner also holds an impressive win rate on League of Legends' most competitive stage. He has racked up 72 game wins across seven Worlds appearances, including the group stage victory over Cloud9. In addition to his appearance this year, the T1 player has graced the Worlds stage in 2013, 2015, 2016, 2017, 2019, and 2021.
But his dominance in the international tournament doesn't end there. The LoL veteran has also notched 347 kills, 23 of which were solo kills. He has also displayed incredible versatility on stage, recording 30 unique champion picks throughout the years.
All eyes are on the T1 squad to claim their fourth World Championship. Faker and the boys currently hold a 2-1 record in Group A, putting themselves in a three-way tie with Fnatic and Edward Gaming for the top spot.
Heading into the second Group Stage round robin, T1 will face Fnatic on October 13, 1 p.m. PST | 9 p.m. GMT | October 14, 4 a.m. GMT+8.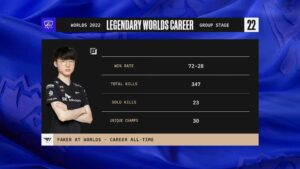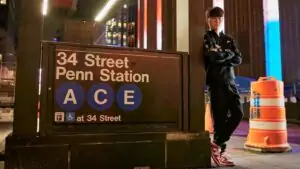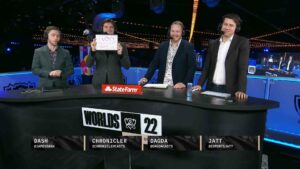 Follow ONE Esports on Facebook and Twitter for more LoL news, guides, and highlights.
READ MORE: Faker reveals what his American IGN means, promises something should T1 make Worlds finals