"If I don't know anything about League of Legends, would I still enjoy Arcane?"
As a League of Legends player since post-beta, and a fan of more than ten years, I can't answer that question. No hardcore LoL player can.
When Riot Games first teased its debut animated series Arcane during its 10-year anniversary celebrations in 2019, it got the community excited. Then, the COVID-19 pandemic hit. Schedules were pushed back, developments were delayed, and there was barely any talk about it.
Two years later, out of nowhere, Arcane is now everywhere. On the tallest building in the world in Dubai, on the Worlds 2021 stage in Iceland, in the streets of Paris, along the red carpet runway in Hollywood, in every single Riot Games title, streaming on Netflix around the globe.
---
---
---
Riot Games' build up to the show was intense and positively overwhelming
The enormous hype around Arcane scared me.
I'm a huge League of Legends fan who plays the game daily. I played jungle Vi a lot when she was meta because Bae "Bengi" Seong-woong played her on SK Telecom T1. I play Jinx and Caitlyn because I am an e-girl who prioritizes champion aesthetics above all else. I hang out with these characters every single day and know them so well, maybe even more so than my IRL friends.
Clearly, I care, so I was very afraid that Arcane wouldn't live up to its tornado of high expectations.
Thanks to my position at ONE Esports, I even got the chance to speak to the creators, Christian Linke and Alex Yee over Zoom and felt the love they've put into this title, yet, I still didn't know what to expect as an OG LoL player.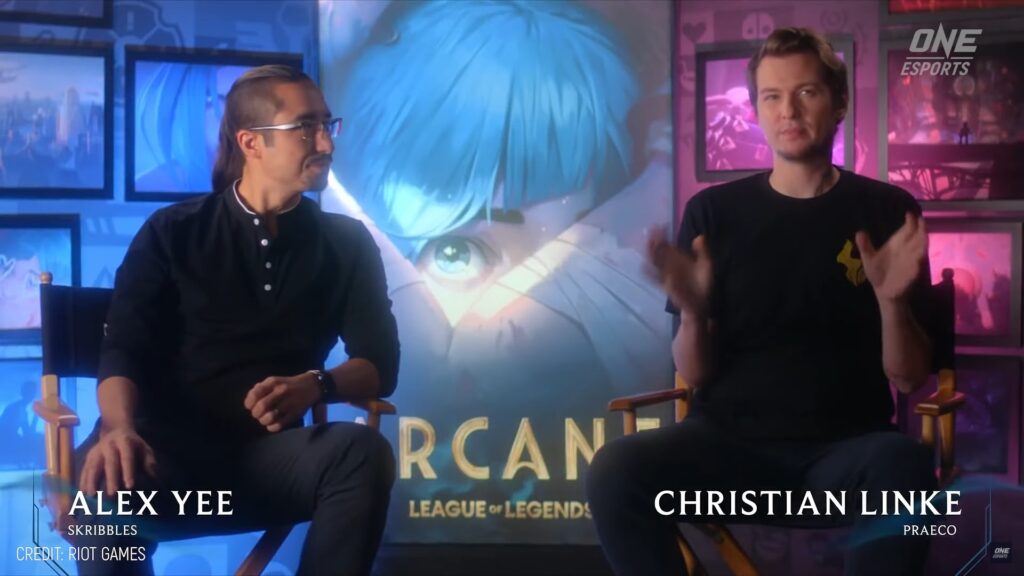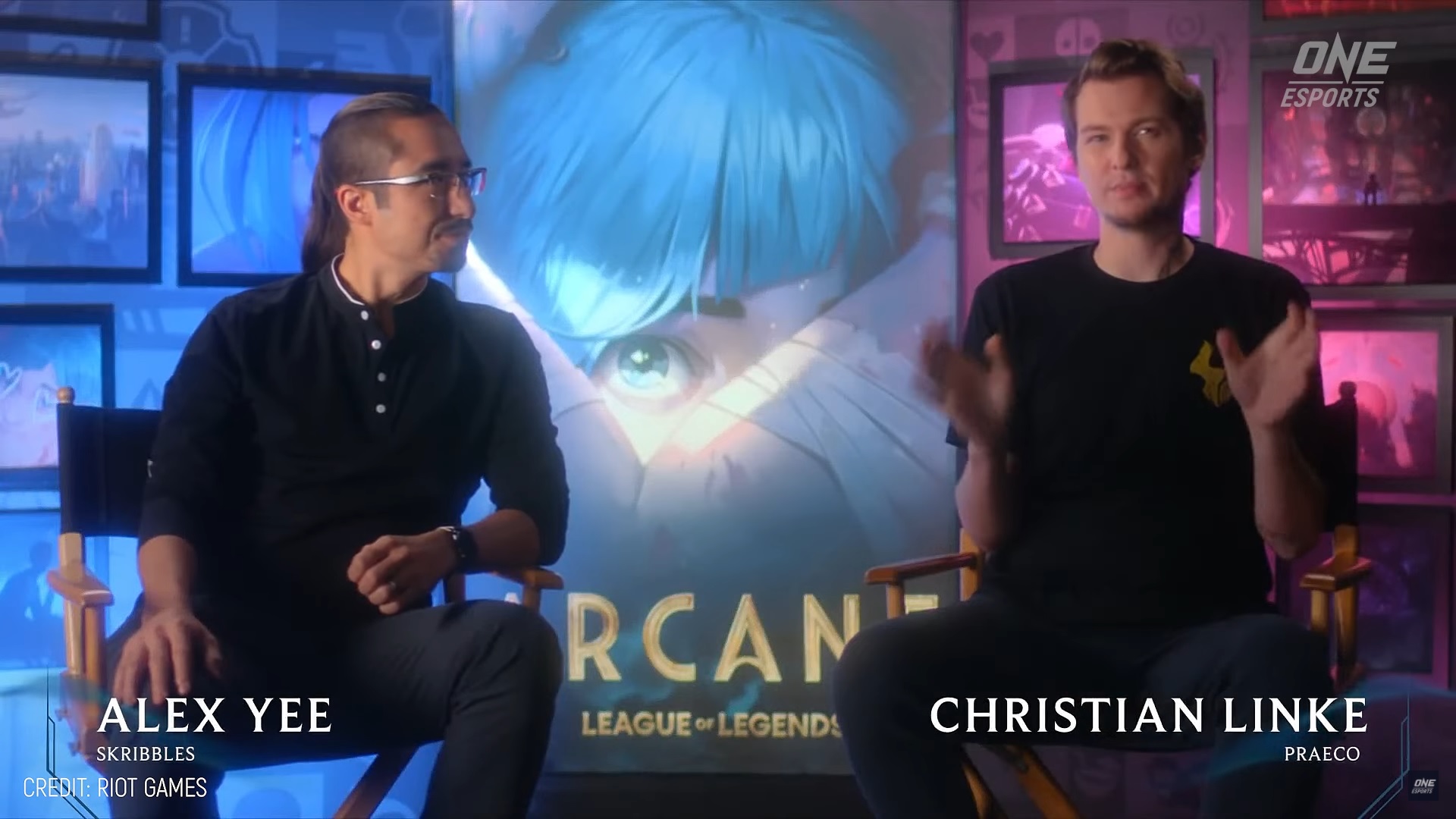 So when Act 1 episode one was released at 10 a.m. on Sunday, I sat in front of my computer alone in my room, opened Netflix, put my headphones on, and quietly pressed "play".
Then went on to episode two.
Then episode three.
Then it was way past lunchtime and I hadn't eaten anything yet, but it didn't matter because the overwhelming feeling of eternity engulfed my body as I realized that I would have to wait an entire week — seven days, 10,080 minutes, 604,800 seconds — for Act 2.
---
The review: League of Legends fans will love Arcane with all their heart
Warning: Minor spoilers if you haven't seen Act 1.
The best thing about watching Arcane through the lens of a League of Legends player is the raw tension we feel throughout the show precisely because we know each character's eventual relation to each other.
How did Vi and Jinx fall apart? Why does Jinx hate her so much? I can't wait to see Viktor change into an augmented monster! When will Vi meet Caitlyn? Where is Jayce's big hammer? Where are Vi's big gauntlets? How will Ekko discover how to turn back time? Wow, that's Singed? When is he going to drink his own poison and carry it around? Why is Ryze not yet blue? Will we get to see all the champions of Piltover and Zaun? Will other regions come into the picture?
Arcane takes us on a journey we never knew was possible in the League of Legends universe.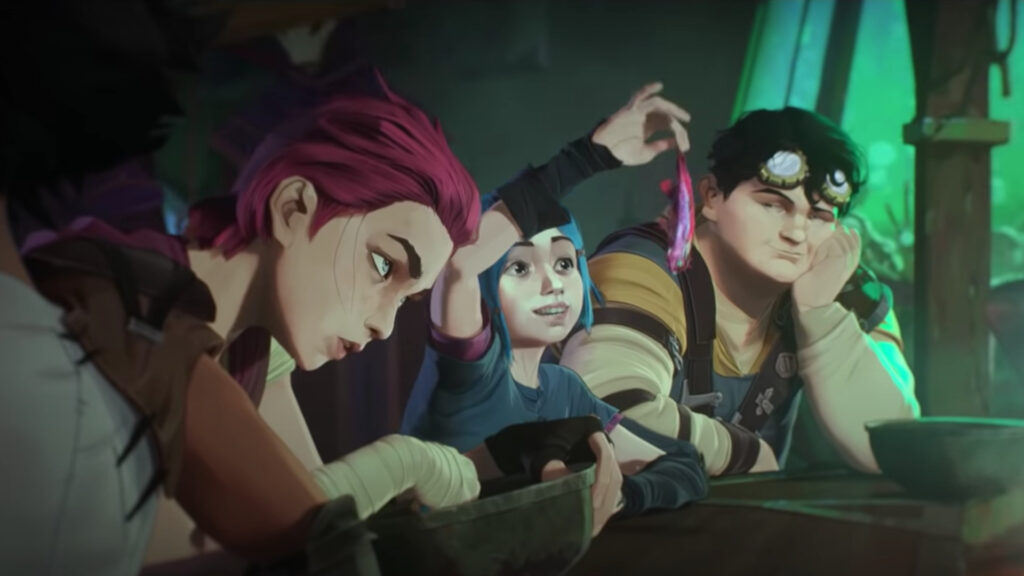 Sure, we've watched Riot Games' awesome cinematics over the years, enjoyed champion spotlights, read their biographies, immersed ourselves in skin and new champion events, dabbled in the expanded world of Legends of Runeterra, maybe even read the game developer's unique set of Marvel comics and single novella.
This fragmented storytelling style, however, has nothing on an actual full-length animated nine-episode series that Riot invested in, which in turn makes you feel entirely invested.
Anime fans would know that a 12 or 13 episode series takes more than a year to produce. Arcane took six years, and it shows.
Every second, every frame, every scene is just right. There wasn't a single moment that I thought was too rushed or too draggy. The script was compact yet meaningful, the opening theme by Imagine Dragons impossible to skip, and every cliffhanger so carefully crafted that it leaves you wanting more.
Arcane is art. It's a work of art. It's many different styles of art combined into one. It makes you laugh, it makes you cry, it makes you feel deeply human all at the same time.
Ever since I tasted Act 1, I'm still not over how great Arcane is. Every day, it occupies my mind, rent-free. I've written so many words about it, yet I still can't put into words what Arcane means to me as a League of Legends fan.
All I can say is, "Thank you Riot."
Also, "Can we have 10 more seasons focusing on every single champion and every region, Rito pls?"
READ MORE: First-ever Hextech Expo lets you view and interact with Piltover technology