League of Legends Championship Series (LCS) top laner Gabriël "Bwipo" Rau will be taking a break from competitive play in the upcoming season.
He had signed with Team Liquid for the 2022 season, and while he's still under contract, the organization had given him permission to explore options for next year.
The former League of Legends EMEA Championship (LEC) and Fnatic pro moved to North America in 2021. He joined Team Liquid and replaced Barney "Alphari" Morris as the team's top laner.
The Belgian-French player answered some burning questions on his Twitch livestream and announced his plans for LCS 2023.
---
---
Bwipo explores his options for season 13, will miss out on LCS Spring Split 2023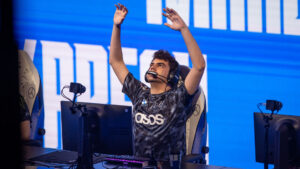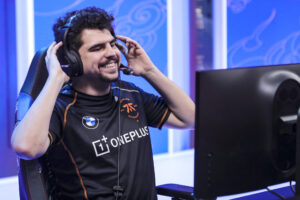 The LCS pro revealed his experience during the offseason, where he approached all teams in the NA league, but got rejected.
"I reached out to all 10 LCS teams, they did not want me," he said in his livestream.
He received a "great offer" from Team Vitality but felt that he was not yet ready to sign with the team and move back to the EMEA region. He verbally agreed to take it, but later pulled out because "it didn't feel right, without even exploring the (LCS) market, to immediately jump on the offer."
"Because I moved my whole life here because I expected to stay on Team Liquid," he explained. "[This] was supposedly going to be the case going to this offseason too, but when push came to shove they decided to go into a different direction."
---
---
TL claimed the top spot in the LCS Spring 2022 with a 14-4 standing. The team was also the champion of the pre-season tournament, LCS Lock-In 2022.
Bwipo will stay on as a content creator for Team Liquid in the meantime, and plans to grind solo queue and champions queue to ready himself for the Summer Split.
Additionally, he also talked about his former Fnatic teammate, Tim "Nemesis" Lipovšek, who is currently a streamer for Gen.G. The top laner believes that Nemesis' negative public image has made it difficult for himself to find a top-tier team after leaving Fnatic in 2020.
---
---
In the past, Nemesis had made statements that angered League of Legends fans, particularly in 2019 when he labeled League of Legends Pro League (LPL) player Kim "Doinb" Tae-sang as "one of the worst mids" in Worlds 2019.
Watch Bwipo's full stream here.
Check out Deft's new team after winning Worlds 2022, the changes in LCK's playoffs format, and which anime character inspired K'Sante's kit.
Follow ONE Esports on Facebook and Twitter for more LoL news, guides, and highlights.
READ MORE: Deft no longer with DRX, joins another World Championship team for LCK 2023