Remember that time when you torched little Timmie's birds on the bridge? He's now got an army of them.
Card collection is all the rage in Teyvat with the recent launch of Genshin Impact's trading card game mode, Genius Invokation.
On top of featuring popular playable characters like Ganyu and Ayaka, Genius Invokation puts the spotlight on Mondstadt's most bright-eyed NPC, Timmie.
---
---
You can now play Timmie in Genius Invokation TCG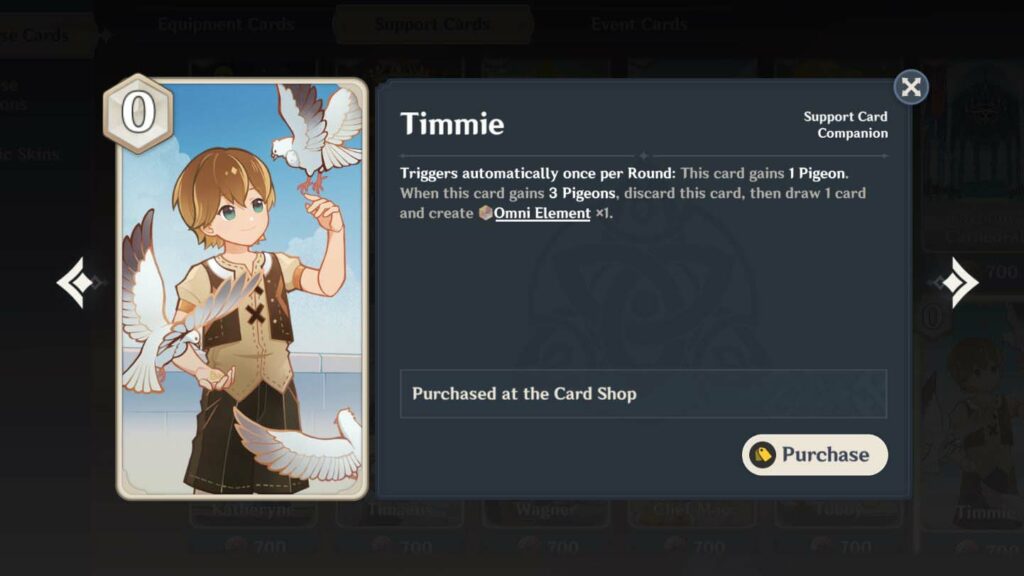 No longer just an NPC, the Mondstadt youngster is now playable as a support card in the Genshin TCG.
The card's effects align with Timmie's favorite pastime of bird-watching. When played, he summons one pigeon per round. Once he's summoned three pigeons, you can draw one card and summon one Omni-Element Die.
The best part about his card? It has no cost.
How to get a free Timmie support card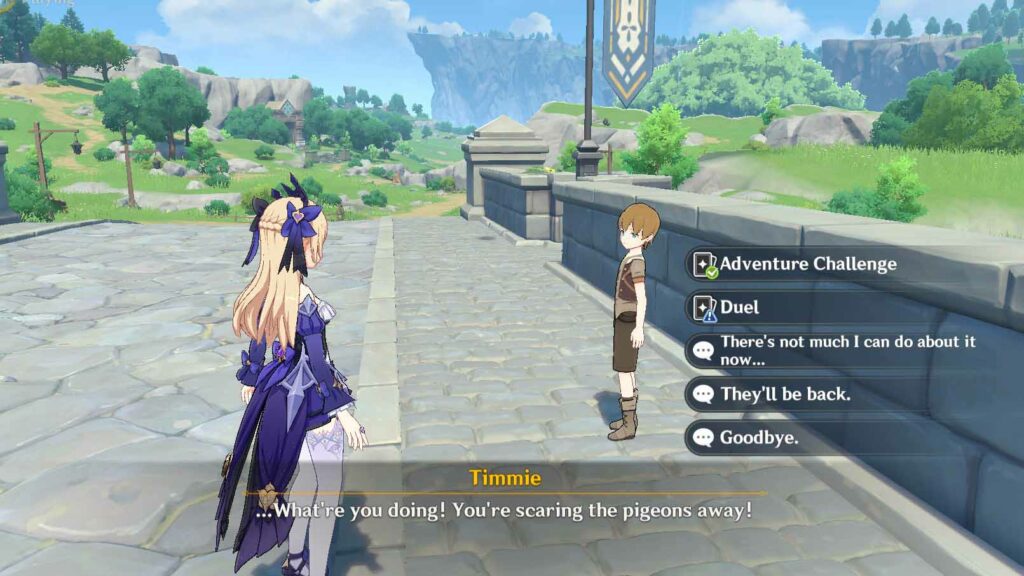 You can get a free copy of the support card by beating the Adventure Challenge of the Mondstadt native.
Complete the "Battlefield of Dice, Cats, and Cards" tutorial quest and acquire the Casket of Tomes
Go over to the Mondstadt Bridge
Interact with the kid
Select Adventure Challenge
Do note that you can only get the card if you win with two of your character cards still alive.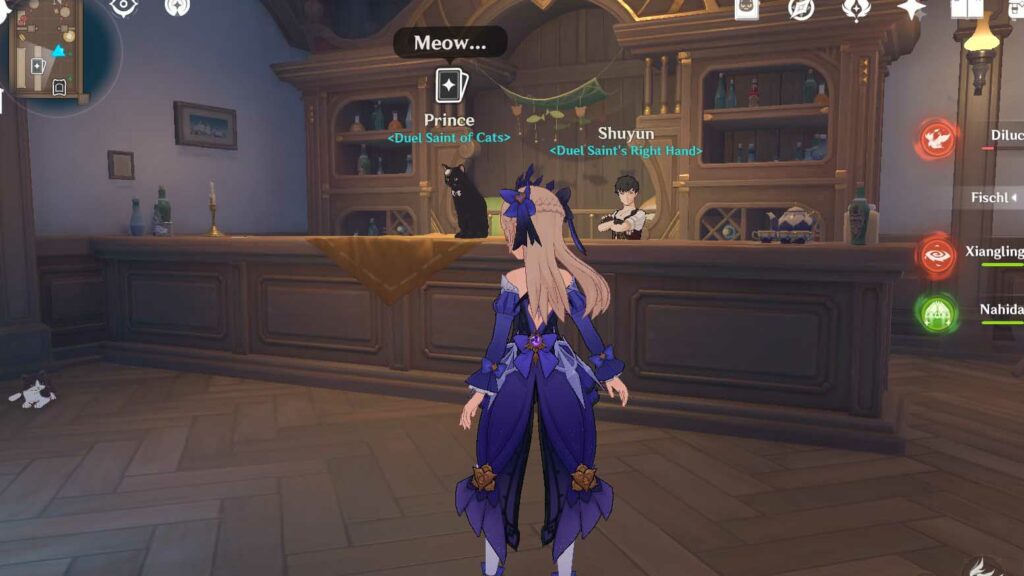 If you want to have duplicates of the novice bird-watcher's card, you can buy them for 700 Lucky Coins from Prince at Cat's Tail.
Interact with Prince
Select "View the Card Shop's Commodities"
Go to the Purchase Cards tab and click on the Support Cards menu
Learn more about how to play the TCG with this guide on how to play Genius Invokation.
Follow ONE Esports on Facebook and Twitter for more Genshin news, guides, and stories.
READ MORE: Genshin Impact card game Genius Invokation: Release date, gameplay