For over a year, I was stuck in my house doing the same things over and over again — eat, work, exercise, sleep, then repeat all over again the next day.
By the end of 2020, I decided to change things a bit and pick up a new game called Genshin Impact. Immediately, I fell in love. The open-world aspect, the thrill of the gacha, the perplexing puzzles, and most importantly, the weird yet wonderful characters of Teyvat — I love them all.
Genshin Impact helped me keep my mental health in check during these trying times. For a few minutes during my busy day, I magically get transported in the windy plains of Mondstadt and the steep mountains of Liyue to meet my friends and go on adventures.
A year has passed, and I still passionately play the game. So when HoYoFEST Philippines 2021 was announced, I was ecstatic. The themed-cafe event was the perfect way to treat myself and celebrate my first year as a Genshin Impact player.
---
The HoYoFEST Philippines 2021 experience is a cross between Mondstadt and Liyue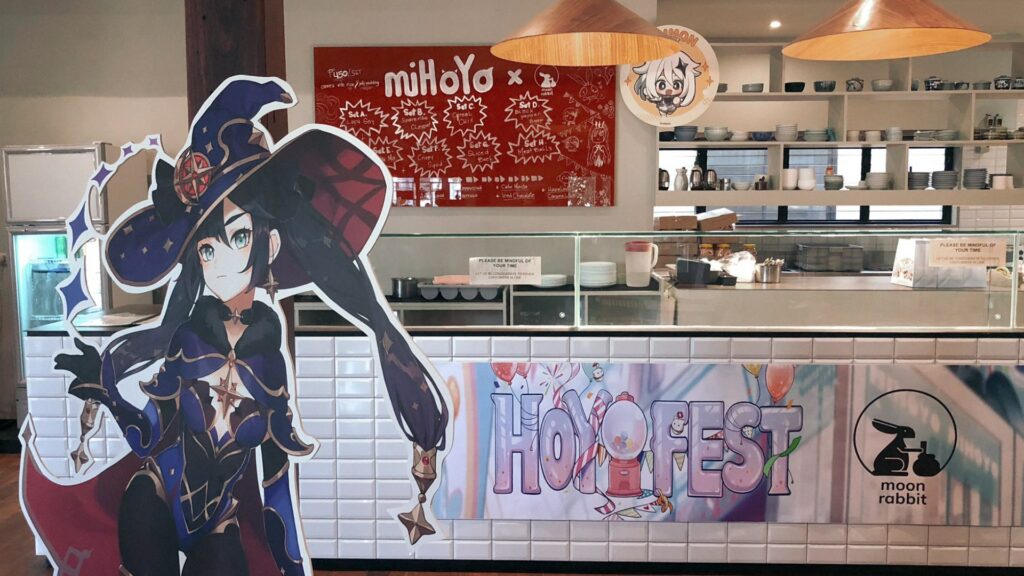 There have been plenty of miHoYo conventions and real-life events around the globe, but this was the first time that the Philippines has hosted one.
What is HoYoFEST Philippines 2021?
HoYoFEST is a themed cafe collaboration showcasing miHoYo games. This year's HoYoFEST features Honkai Impact 3, Tears of Themis, and Genshin Impact.
There were exclusive themed decorations, photo areas, and of course, dishes inspired by these popular miHoYo games similar to Japan's Sweets Paradise x Genshin Impact cafe collaboration.
HoYoFEST Philippines 2021 teamed up with local cafe and restaurant Moon Rabbit to host the event in the humble city of San Juan.
The HoYoFEST Philippines 2021 experience at Moon Rabbit cafe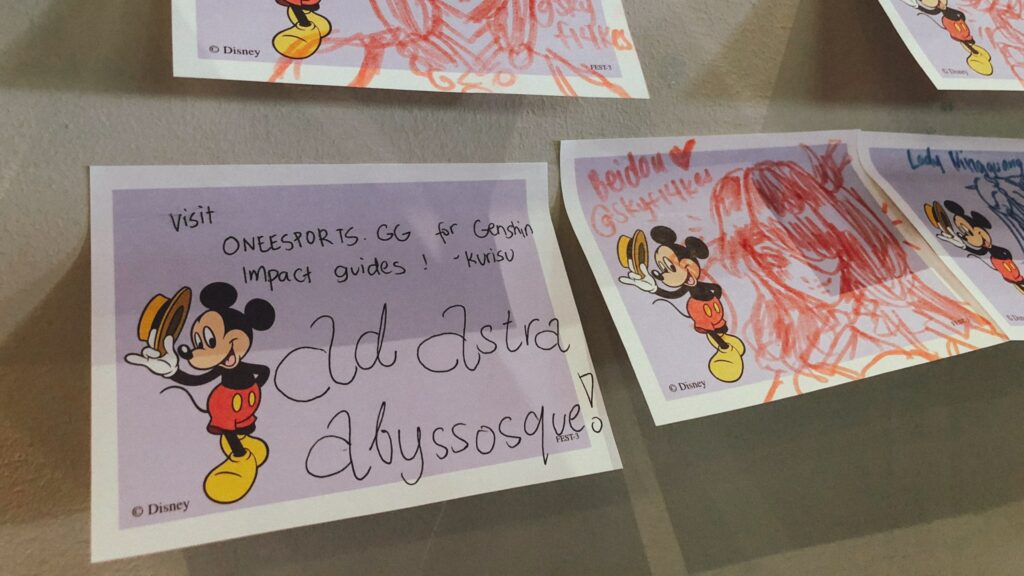 Going into the cafe, we were greeted by life-size standees and decors of Mondstadt characters, from the adorable Klee to the vengeful Eula Lawrence. There were also huge sintra boards plastered all around the cafe showing official Genshin Impact visual art.
Moon Rabbit nailed down some of the decor combinations, putting our favorite tandems side by side, such as Klee and Albedo, and Fischl and Benett. The venue felt like a mini Genshin Impact convention, a dream come true for anyone who has been playing the game since it was released globally.
---
---
The food at Genshin Impact at HoYoFEST Philippines 2021 showcased Moon Rabbit's specialty, which included a variety of Chinese dishes such as black pepper beef, spareribs claypot rice, and hong ma (braised pork belly).
For a second, I felt like I was in Liyue Harbor at the Wanmin Restaurant, taking bites of authentic Teyvat cuisine.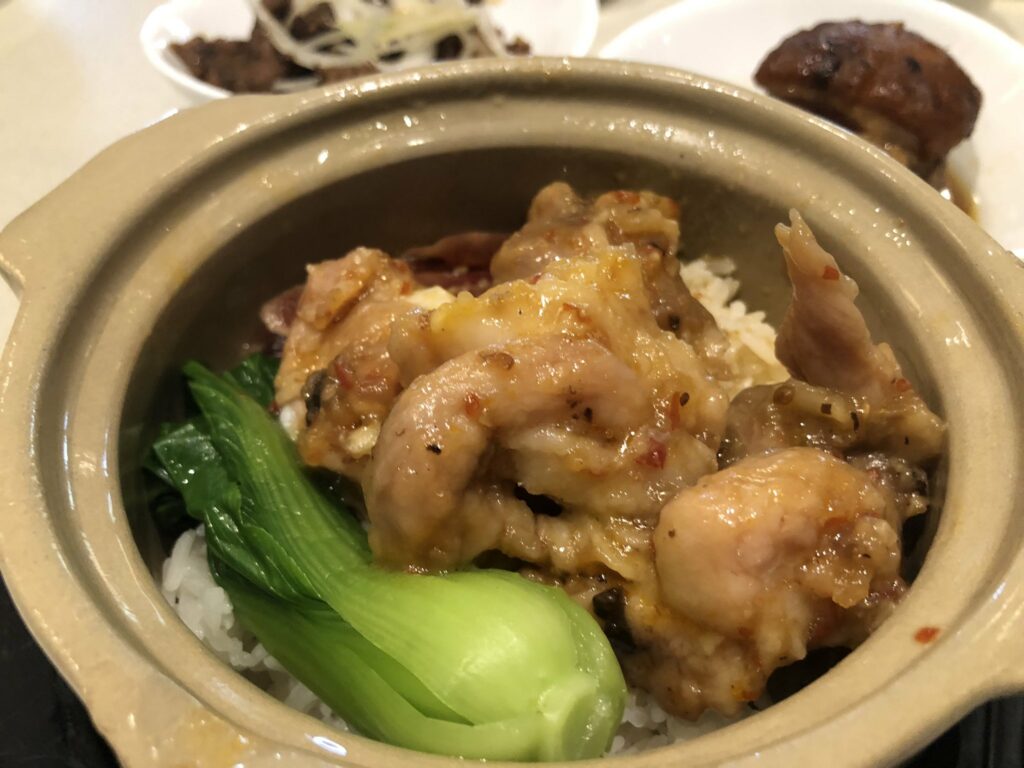 Moon Rabbit's set meals came with HoYoFEST Philippines 2021 freebies with a certain minimum spend.
While the dishes were delicious, the cafe could have added some decors and details to the sets to make them more special, similar to Japan's Sweets Paradise x Genshin Impact cafe collaboration.
To complete the HoYoFEST Philippines 2021 experience, my friends and I purchased some of the official Genshin Impact goods available in-store. There were plenty of character button pins, acrylic standees, keychains, and a limited-edition shikishi board.
Of course, I had to get an acrylic standee of my first main, the electro chuunibyou character, Fischl.
One fan went home with literally one of the biggest merchandise on-site — a Klee cutout. However, the decorative character cutouts were not for sale, which led to a conundrum and an online search to help bring the Klee decor back to Moon Rabbit.
Soon enough, the character cutout was safely returned to the cafe, and the "Kleednapping" incident at Moon Rabbit came to a close.
---
Genshin Impact at HoYoFEST Philippines 2021 is the light at the end of the tunnel
Overall, HoYoFEST Philippines 2021 uplifted my spirits as a Genshin Impact player. It felt so refreshing to finally be able to see and interact with my fellow Genshin players in person, to hear their enthusiasm for the game, and relate to their heartbreaking gacha stories.
HoYoFEST Philippines 2021 gave local fans a taste of what a full-blown Genshin Impact convention would have been — an event where everyone can express their pure love for the fandom. It was the perfect year-ender, the light at the end of an excruciating dark tunnel.
Seeing how this is the first Genshin Impact event I attended, I am already looking forward to more local (and international) collaboration cafes and conventions in the future.
Onwards, to greater adventures in Teyvat!
READ MORE: Genshin Impact's official Keqing keyboard will electrify your setup