Genshin Impact is giving away a free Lynette to all players in light of the launch of the much-awaited Fontaine region.
This 4-star Fontaine character boasts a range of abilities that prove useful for travelers looking to navigate the Hydro region with efficiency and ease.
---
---
How to get a free Lynette in Genshin Impact: Requirements and eligibility for claiming the 4-star Fontaine character
Requirements and eligibility
Players need to reach Adventure Level 25 to get their free Lynette.
How to claim Lynette for free in Genshin
Once you're eligible for the free character, visit the event page "The Curtain Never Falls on Magic," where you can send an invite to Lynette.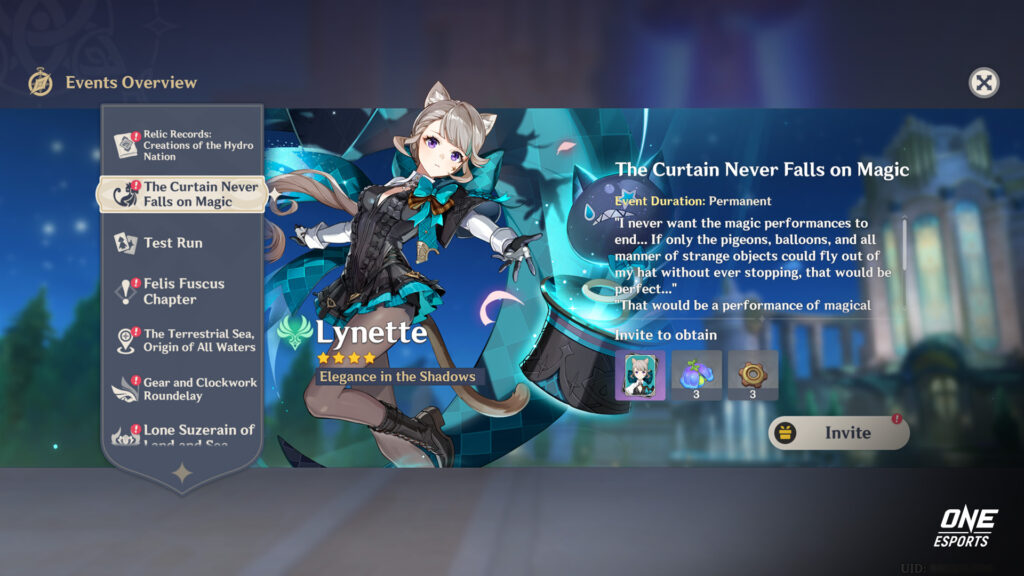 Who is Lynette in Genshin?
Lynette is a 4-star Anemo character in Genshin. She is one of the siblings of Lyney, as well as his magic assistant.
Despite being the assistant to the most popular magician in the Court of Fontaine, Lynette likes to keep a low profile, often hiding behind Lyney even during their performances.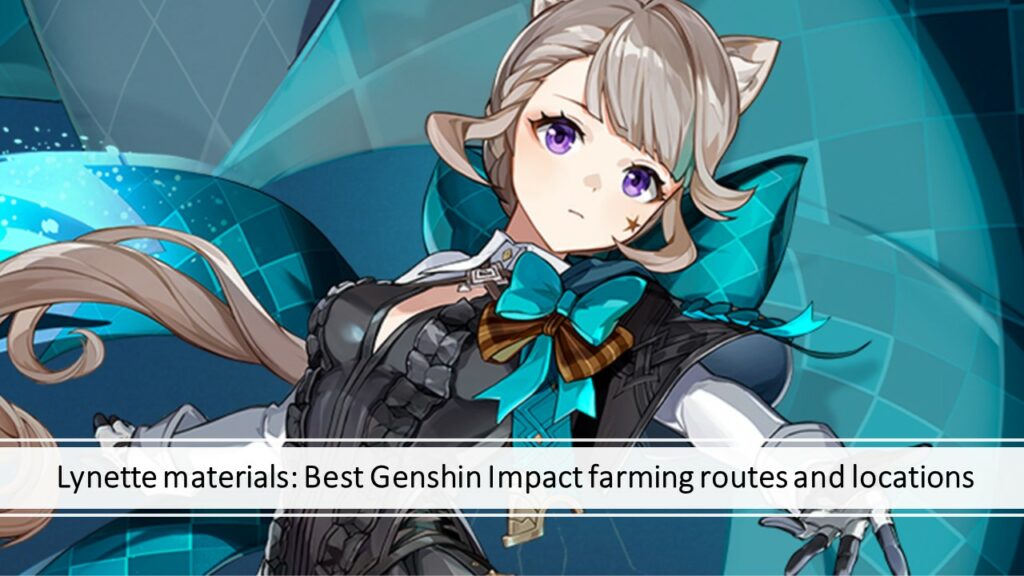 Taking a closer look at her skills in combat, she possesses impressive mobility on the battlefield. When her elemental skill is activated and held, she enters the Pilfering Shadow state, a mode that grants her heightened speed. Additionally, her elemental burst summons a Bogglecat Box that taunts and attacks enemies nearby.
Lynette is voiced by Anairis Quinones (EN), Yu Sasahara (JP), Kekewei (CN), Lee Myung-hwa (KR).
Discuss stories like these with us — join the ONE Esports Discord community.
READ MORE: Exclusive: Is there a formula for success after Genshin Impact? Honkai Star Rail developers weigh in