Renowned chef and critic Gordon Ramsay has conquered the food world.
With his feisty and straightforward attitude, Ramsay has taken all mediums by storm, writing books, appearing on multiple television series, and even in the app store.
So far, Livestreaming remains an unchartered territory for Ramsay, a topic that he touched on in the latest episode of his new show, "Next Level Chef".
---
Gordon Ramsay asks what's the meaning of Twitch, gets flocked by top streamers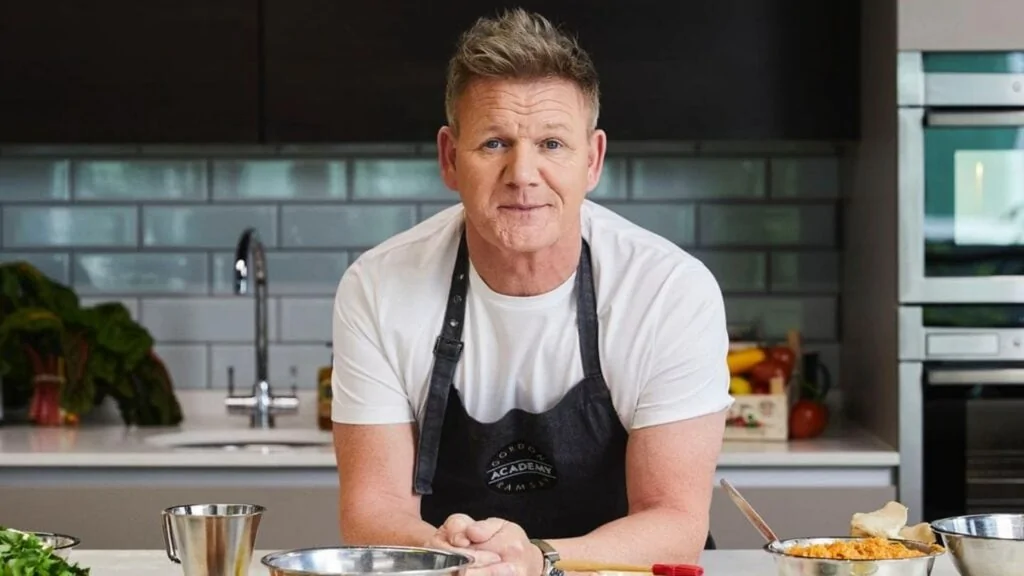 Chef Gordon Ramsay first turned his eyes to the streaming platform, Twitch, all thanks to Next Level Chef contestant and streamer Tricia "triciaisabirdy" Wang.
Ramsay asked triciaisabirdy what she does for a living.
"I stream my cooking on Twitch, chef," answered triciaisabirdy.
"What the f**k is Twitch?" he asked.
Ramsay even took the discussion to Twitter and asked Twitch for some lessons. He immediately received tutorial offers from top streamers in the world such as Félix "xQc" Lengyel and Imane "Pokimane" Anys.
---
---
xQc is a huge fan of the MasterChef series, while Pokimane owns a life-size standee of the esteemed chef.
Ramsay even added that he "doesn't know what Twitch is" on his Twitter bio in light of the humorous incident.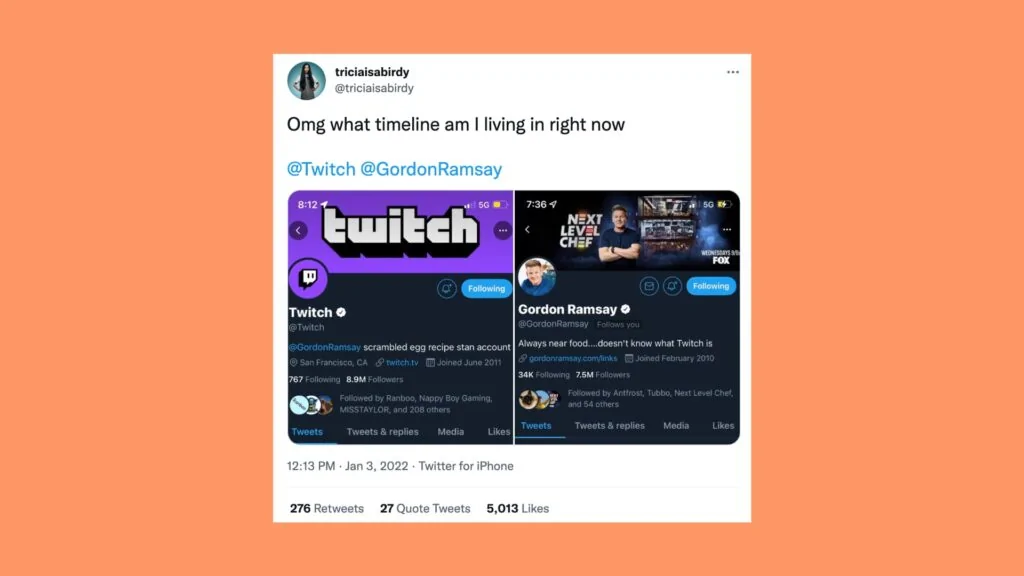 Of course, the Twitch Twitter account responded, and updated its bio to show admiration for Ramsay's famous scrambled egg recipe.
Does this mean we'll start seeing Ramsay rise to the top of the "Just Chatting" category soon?
Fans can watch a snippet of the Next Level Chef episode here:
READ MORE: MrBeast's viral Squid Game video is breaking every YouTube record