There are plenty of gaming headsets in the market, mostly from big name gaming brands such as Razer. So it came to me as a bit of a surprise that Plantronics, known more for its business offerings, would have a wireless headset targeted at the gaming crowd.
Then again, gaming is big business, and they'd be silly not to take advantage of its audio technology leadership to create something that would be perfect for gamers.
The result is the US$180 Plantronics RIG 800HD, and it's perfect for the gamer who's sick of LED lighting on their gear. The headset works on both consoles and PC, which is a bonus for gamers who own multiple gaming devices.
Featuring carbon fiber-ish racing looks, soft fabric-clad memory foam ear cushions, Dolby Atmos audio on its 40mm drivers, a 24-hour battery life, and easy access analog buttons, the RIG 800HD is easily one of the best gaming headsets I've tried.
---
---
Comfort
The one thing every headset needs to get right is the comfort level, especially after long hours of gaming. The RIG 800HD definitely has that covered. The memory foam ear cushions don't feel too tight on the head, and you can also adjust the fit of the headband, either by extending or shortening it.
The headset is also light enough at 290g that I didn't feel it on my head at all. If not for the fact there was sound being piped into my ears, I'd probably not notice it.
The only issue I had with the headset is that the built-in notification voice is a tad too loud.
I spent a few hours playing Dota 2 with the RIG 800HD and I didn't find myself with a throbbing headache that I can sometimes get from a too-tight headset. The mic is also cleverly designed to only turn on when swung down, so you can keep it out of the way if you don't need to be on comms. My teammates also had no issues hearing me speak, as the microphone picked up my voice clearly.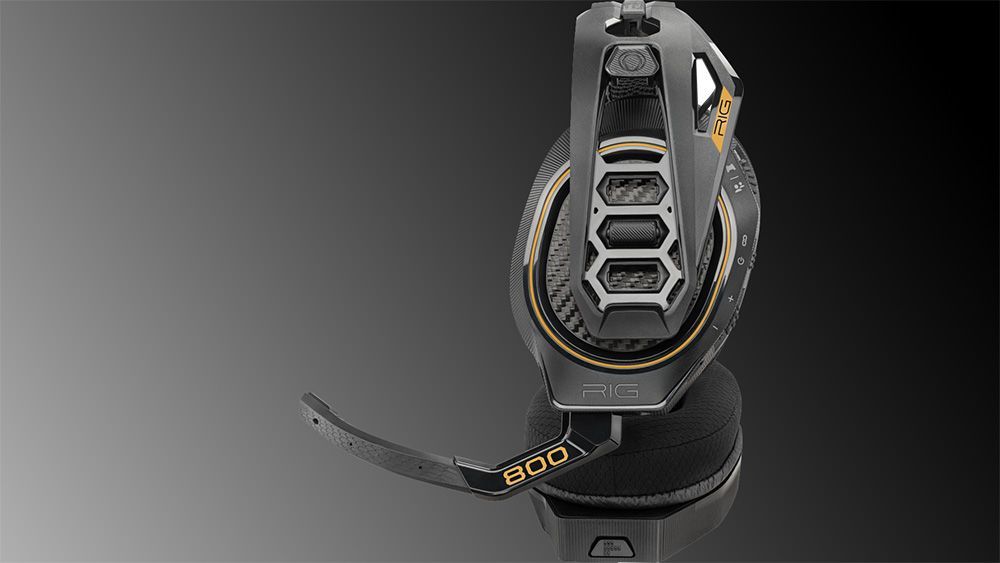 Technology
Plantronics claims that the headset has a 24-hour battery life. I managed to get it to last about a week or so, with a few hours of gaming a day before I got the low battery warning. The headset also automatically turns itself off when not in use.
The RIG 800HD comes with Dolby Atmos sound, but you'll need to download an app on either your Xbox or PC to activate this feature. It's not available on the PS4 though. Once turned on, you'll get a pretty great surround sound experience, letting you be fully aware of what's happening in-game.
For those who want a little bit more boom in their audio, there's a button you can toggle to choose between four different EQ types from vocals to booming bass. I preferred the default setting the best though.
There's always the stigma that there's latency when using wireless technology, especially for gaming, but I couldn't feel any difference with my usual wired headset, and the connection held up even when I walked out of the room while wearing the headset to get a drink.
Overall, Plantronics has made a pretty good headset without packing in the ostentatious LED bling that you'd find on "gaming" headsets. Expect great audio and comfort that fit right into your gaming routines with this one.
Verdict: Buy this if you don't already have a good gaming headset.