Updated on December 21, 7:10 a.m. (GMT+8): Improved relevancy.
Mandopop star, singer, composer.
Esports team owner, OSIM ambassador, gamer.
Since composing and performing "Timekeeper" at the Dota 2 Shanghai Major in 2014 alongside Tim Larkin, to founding Team SMG in 2017, JJ Lin has worn many hats.
In the first year alone, Team SMG's Arena of Valor squad won the title at the AIC: Arena of Valor International Championship.
In 2020, Team SMG's Valorant squad won a total of five local and regional tournaments. They also finished second in Riot Games' official First Strike Malaysia and Singapore and VCT 2021: Malaysia and Singapore Stage 1 Challengers 1.
Now, the organization field an all-female Valorant team in Game Changers, and rosters competing in Mobile Legends: Bang Bang and Dota 2.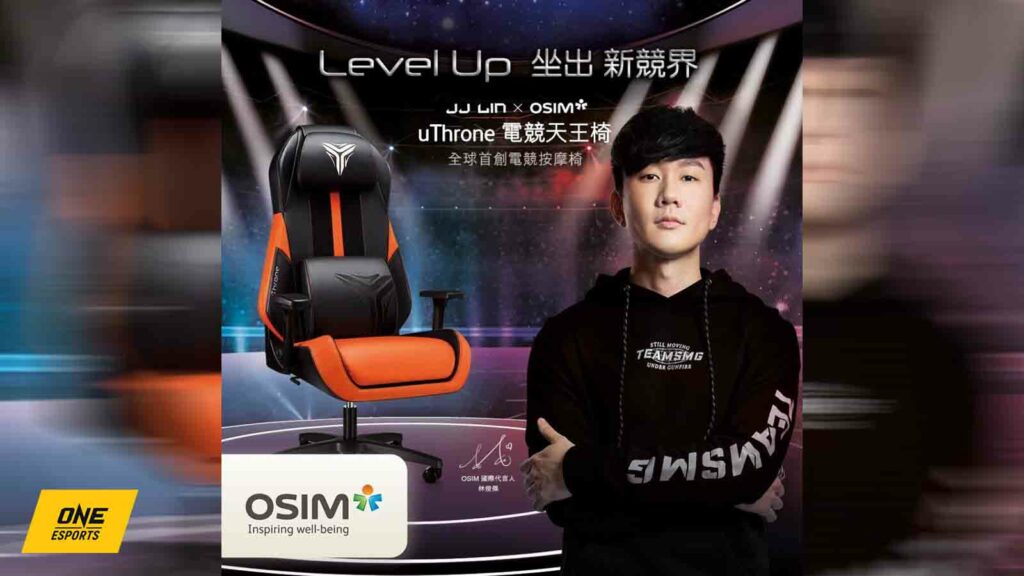 Partnering with OSIM, JJ Lin even launched his own gaming gear, unveiling the world's first gaming massage chair in 2020. In the first pre-order round, it was sold out immediately.
---
---
JJ Lin talks gaming, esports, and what he hopes to achieve in this industry
"As a gamer I care a lot about the aesthetics of my gear, including the gaming chair," JJ Lin told ONE Esports. "Gaming is all about morale and skill, and I feel the chair has to keep the gamer in a comfortable posture for long hours of usage for that purpose."
Riding on the success of the uThrone, it's exciting to think what the next gen could look like.
"I feel more integration with gaming gear would be very attractive, including connectivity with smartphones and apps," he said.
In between gaming chairs, esports, and making music, he's even found time to jump on the PlayStation 5 hype.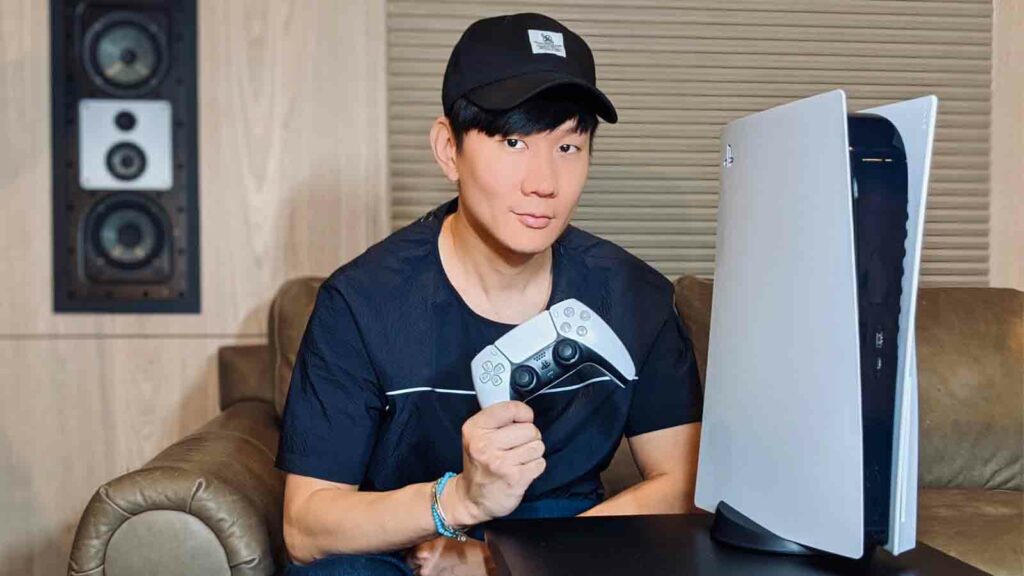 A big Hideo Kojima fan — the creator of Death Stranding and the Metal Gear Solid series — JJ Lin is looking forward to playing the next game he develops on the PS5 because "he is simply pure genius".
Also a fan of racing games and the cyberpunk genre, the singer is keen on racking up hours in Gran Turismo 7 and Cyberpunk 2077.
As he dives deeper into the various facades of esports, he recognizes that he is at the helm of esports talent development in Asia — a crucial role at a pivoting time.
When his music career began, Billy Koh, one of the influential producers in the Mandopop industry, was instrumental in launching his career. Now, it is JJ Lin's turn to groom the next generation of esports stars.
"I envision a time when every esports game would be seen as a mainstream sports event, like the NBA, where games would be played in a virtual, or perhaps, VR world," he said.
"Our players would carry themselves as pop icons do, each with their individual growing fanbase and working towards building team spirit as an international esports enterprise. And our teams would have had achieved multiple championships in each game that we play."
READ MORE: 4 simple exercises for gamers to improve hand mobility