Let's be real, as a working adult with a full-time job, I spend at least three times as much time working than gaming most days. On a particularly busy day, I'm lucky to get a single League of Legends ARAM game in at midnight.
With a work from home arrangement being the default since last year, having the right chair to sit on became immensely important.
That's when I decided to crown myself on my very own OSIM uThrone.
Like everyone else, I thought backaches were normal
For years I sat on a standard swivel office chair with no arm rest or neck support, and slept on a 15 year old mattress every night.
Experiencing backaches, I thought it was part and parcel of long hours at the desk rather than the fact that my body was spending way too much time on subpar furniture, especially since every other person complains about them.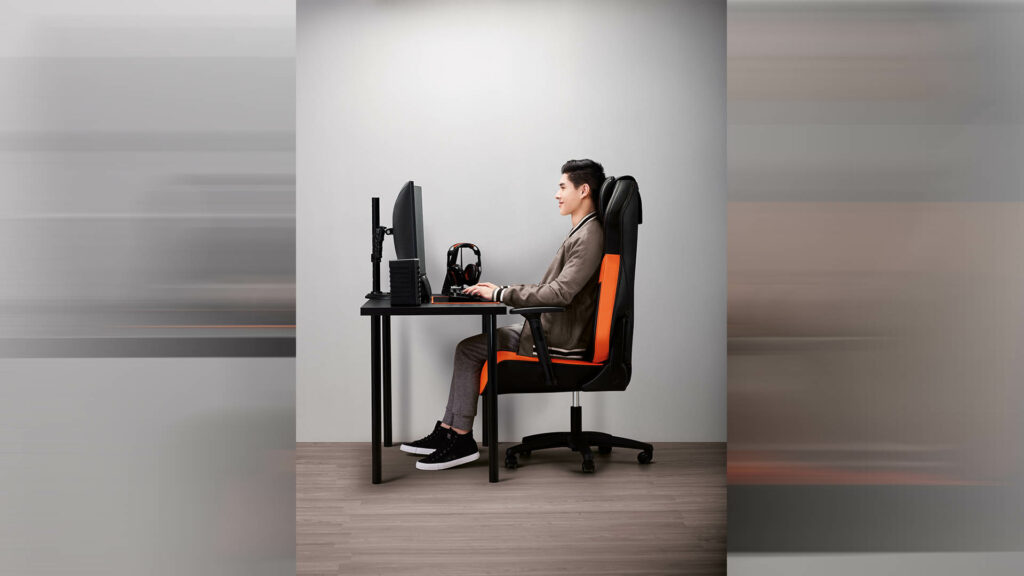 It was important to find out if this was true since I wanted to get to the source of my pain. I decided first and foremost to get a brand new mattress, then proceeded to upgrade my chair.
With so many options on the market, the most practical aspect about the OSIM uThrone is that you can try it out before deciding to purchase one.
Sitting on the OSIM uThrone for the first time
Looking up the nearest OSIM store across the island, I headed to their branch at Plaza Singapura one evening after work. Nestled in the corner were the orange and blue colored versions which instantly caught my eye.
I've never owned a gaming chair before, what more one that massages, so it was exciting to finally get some hands on action.
After twirling the chair around and getting a feel of it, the shop assistant offered to adjust the height and backrest angle of the OSIM uThrone before giving me a taste of its massage.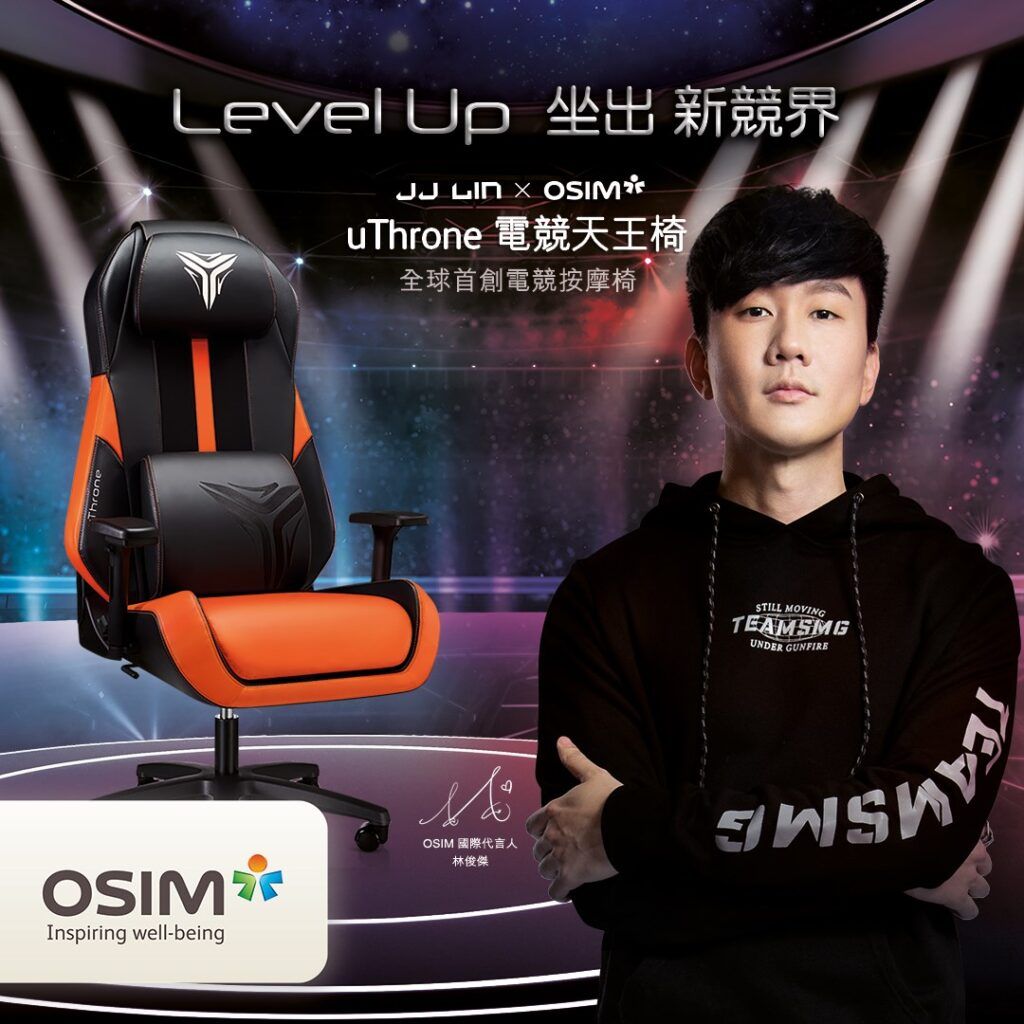 Though ticklish at first, I started to ease into the rhythm of it. With three preset modes — Neck and Shoulder, Energize, and Lumber — they each have their own massage patterns to serve different purposes.
Feeling up the OSIM uThrone, one of the first things to strike me was its material. Unlike other brands, it felt different, but I couldn't quite put my finger on it.
"What's this made of?" I asked.
"It's similar to car leather," replied the shop assistant.
Impressed, I leaned back even more into its headrest and backrest pillows, which were supremely comfortable, for the OSIM uThrone's pillows have an innate bounce to them.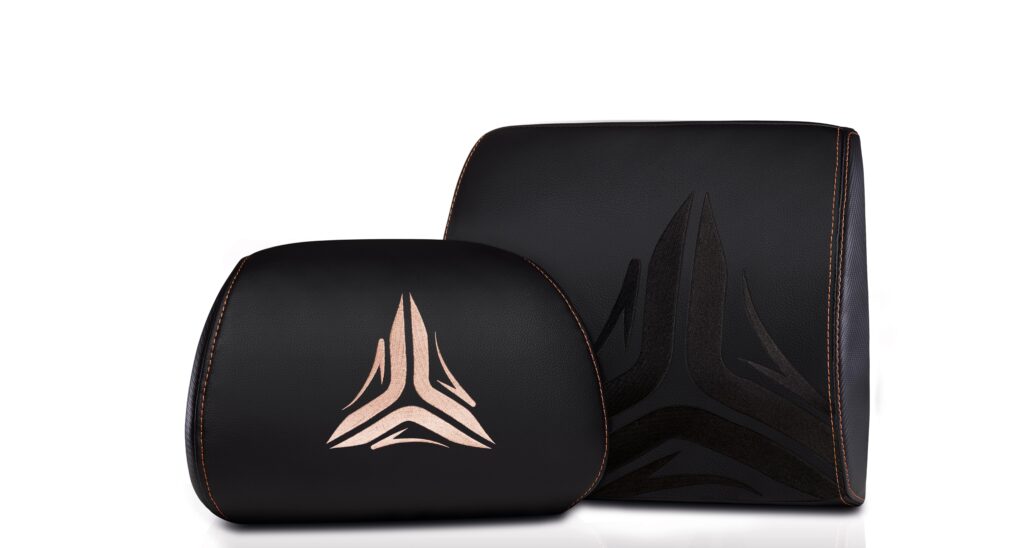 Since everyone's back curves differently, it was a welcome feature. Hard foam cushions commonly found on the market force your back into a certain position, but for the OSIM uThrone, these accessories allow you to lean into them while keeping your natural curvature without sinking.
Combined with the dynamism of seat's material as well, your butt and back will feel very comfortable yet supported even during long hours of working or gaming.
After the massage, my shoulders too were relieved of pressure. And so treating myself like a queen, I decided that the OSIM uThrone was to be my subject of choice.
---
---
Recharge before, during, and after work with the world's first gaming massage chair
You know that one friend who always tells you he'll be online in five minutes to game, but shows up 15 minutes later?
With the OSIM uThrone, all you've got to do is start a preset massage that lasts 15 minutes. This gives your friend enough time to show up, while you pamper your muscles and get in the zone to hard carry him later.
My other favorite times to indulge in a massage is during lunch breaks and in between meetings. Sometimes it's challenging to get work done when you're transitioning from one online meeting into another, and you're much better off recharging your mind and body in preparation for the next discussion.
The only limitations I experienced was in terms of chair mobility. Since the OSIM uThrone needs to be powered, you must always be aware that it's anchored, or risk ripping the cable out.
As such, I wish the power cable was longer, but I can see why it's limited in length to reduce the chances of tripping.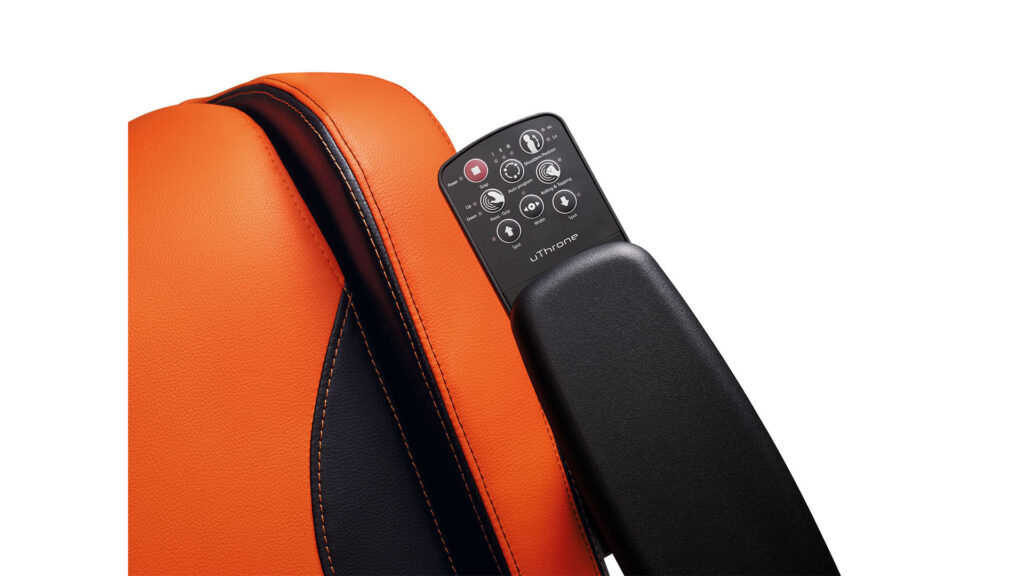 Operating-wise, it's easy to get a massage going, but I admit, I'm still not the best at customizing. The shop assistant easily adjusted the massage mechanisms to suit my height, but doing it by myself at home required some trial and error as I navigated the "Hi" and "Lo" buttons in an attempt to hit just the right spot where my shoulder blades are.
Once I managed to get that programmed, however, operating the gaming massage chair has been smooth. Investing in the OSIM uThrone for US$750, which costs the same price as some non-massage models from other brands was a major and worthwhile upgrade.
Trust me, your butt, back, and shoulders will thank you. Soon, your parents will too.
A month after changing up my mattress and chair, I'm happy to report that I do not experience backaches anymore. In an effort to be more healthy, I also make it a point to get up from my seat every hour, and am grateful for the support the OSIM uThrone provides.
All this writing about it is making me crave for another massage…
---
Verdict: Buy this chair. Your body will thank you.
Order the OSIM uThrone online in your choice of blue, black, orange, purple, or pink.
READ MORE: JJ Lin: 'I envision a time when every esports game would be seen as a mainstream sports event'