JJ Lin is combining two of his favorite interests: gaming and massage chairs.
Partnering with Singaporean tech healthcare brand OSIM, the mando pop star's uThrone looks like a quintessential gaming chair — except that it is loaded with hidden massage capabilities underneath its shiny exterior.
The worlds' first gaming massage chair takes on an ergonomic shape, and looks especially well-padded at the head rest and lower back areas. Decked out in Team SMG's official orange and black colors, no further details have been revealed just yet.
---
---
"I believe in continuous innovation and well-being. From now on… my frags will come more comfortably," wrote JJ Lin on Facebook.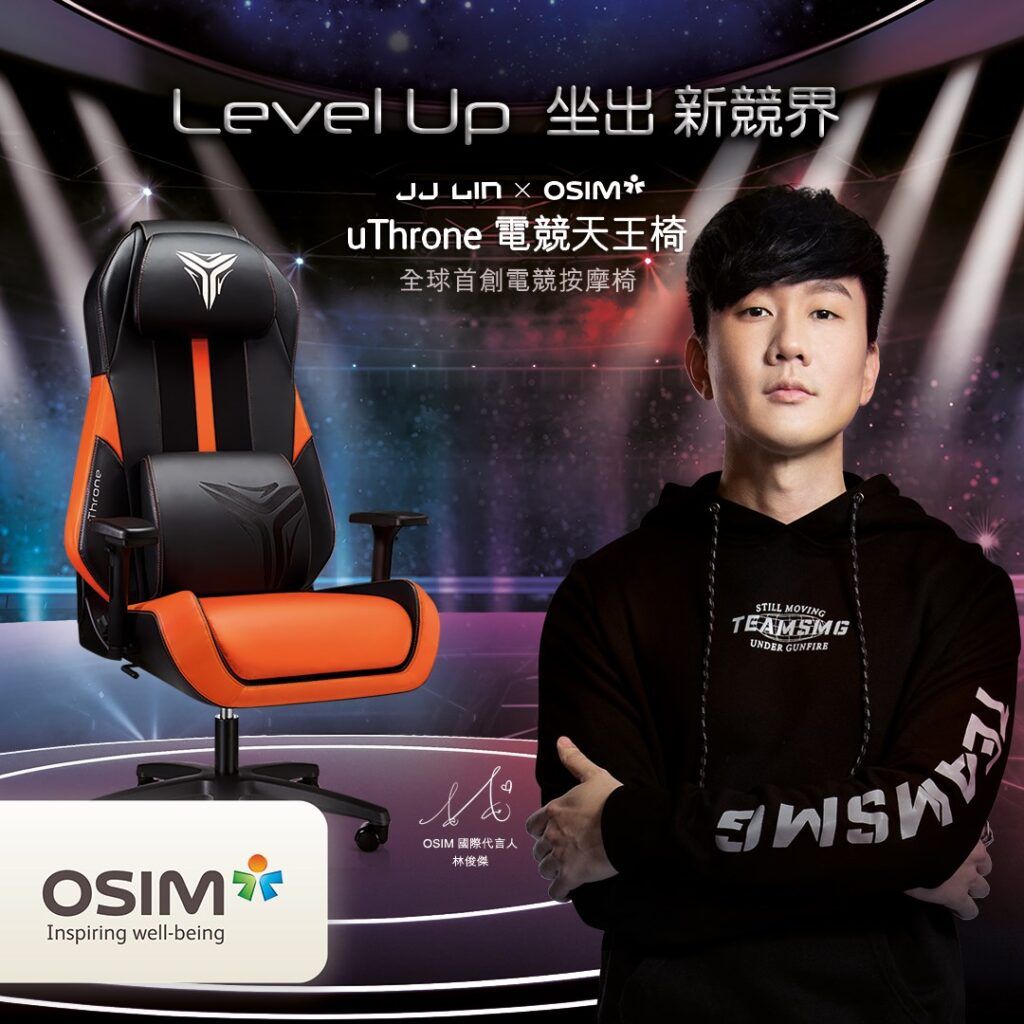 With this gaming massage chair, it looks like gamers will be able to recharge and reload at the same time.
READ MORE: Forget gaming chairs, here's a gaming bed