Honkai Star Rail — not to be confused with Honkai Impact 3 — is a spacy fantasy RPG game that takes you on an adventure through vast and mysterious worlds. It combines science fiction with fantasy elements, incorporating myths and legends into the storyline.
With a turn-based combat system, sprawling maps for exploration, and captivating narrative arcs, the game provides a harmonious and thrilling interstellar experience that promise to surprise.
The story begins when the main character gets implanted with a Stellaron. They then fearlessly embark on a journey through the galaxy to uncover the truth about what the characters are calling "Cancer of All Worlds."
To get started on your epic journey, you'll first need to get your hands on the game.
---
---
Honkai Star Rail is free-to-play, but if you want more characters or extra upgrades, you can choose to spend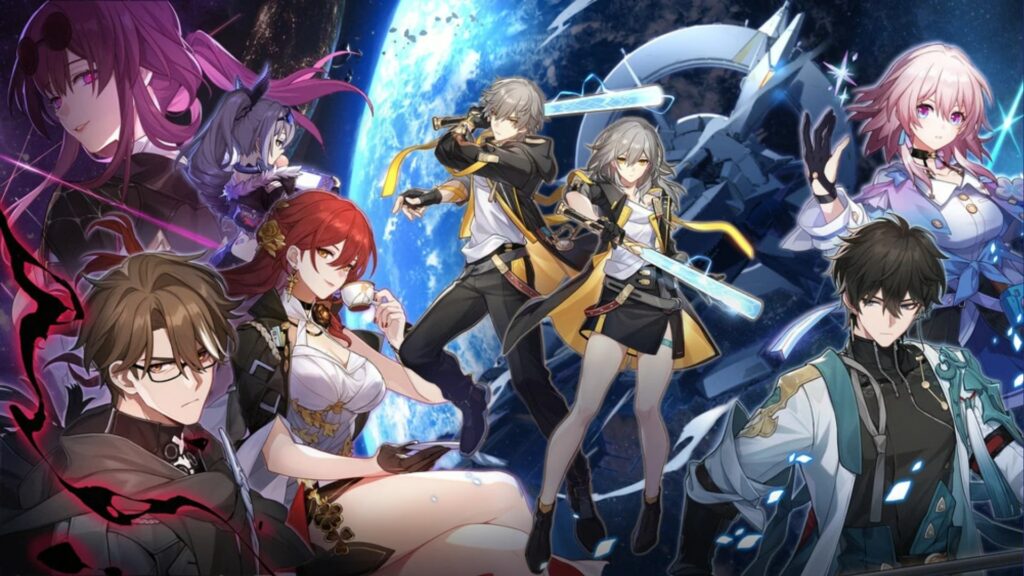 Available on iOS, Android, PC platforms, and later on, PlayStation, all you need to do is download the game on the platform you want to play it on.
Honkai Star Rail is completely free-to-play, just like HoYoverse's other released games — Honkai Impact 3rd, Tears of Themis, and Genshin Impact.
You do not need to pay to download the game on the available platforms. Signing up for an account is also free.
The servers go live on April 26, 2023 at 10 a.m. GMT+8 | 7 p.m. PST | 2 a.m. GMT.
In the game, you'll able to build effective teams without spending a dime. You will pick up free four-star characters just by completing the tutorial, accumulating in-game currency to buy them from the store, or later on, by participating in special events, just like in Genshin Impact.
The most sought-after in-game currency in Honkai Star Rail are called Stellar Jades, which can be used to roll for five-star characters or Light Cones, which boost their stats. This is the equivalent of Genshin Impact's Primogems.
However, if you didn't accumulate enough Stellar Jades, or if you wish to obtain a character or upgrades within a limited banner run, you have the option to purchase in-game currency through digital payments.
READ MORE: 2-time League of Legends world champion DRX BeryL is now the star of official Genshin Impact commercial