All eyes focused on Genshin Impact's Electro character, Yae Miko, after her release earlier this year. But long-time miHoYo fans are curious about her familiar character design.
The Inazuma kitsune character looks like a photocopy of Yae Sakura from Honkai Impact 3rd, another miHoYo game, and even shares a surname. Are these two foxy ladies related to each other? Here's what we know so far.
Are Yae Miko and Yae Sakura the same person? Are these miHoYo characters related to each other?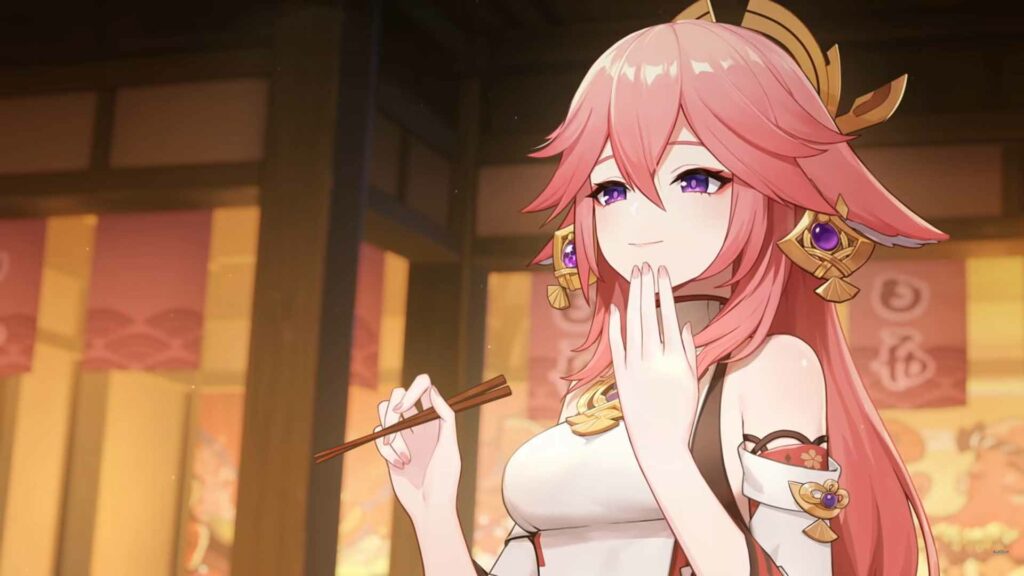 While Yae Miko and Yae Sakura share multiple similarities, the two characters are not related to each other. Genshin Impact's Yae Miko was inspired by Honkai Impact 3rd's Yae Sakura, which explains the closeness in character design.
Yae Miko is Genshin Impact's newest character. She was introduced as a shrine priestess from the Grand Narukami in the Inazuma region. She is also the owner and chief editor of the Yae Publishing House.
Meanwhile, Yae Sakura was first released in Honkai Impact 3rd back in 2018. She is also a shrine priestess, from Yae Village. Several miHoYo official artworks show Yae Sakura's various battlesuits such as Gyakushinn Miko, Flame Sakitama, Goushinnso Memento, and Darkbolt Jonin.
---
---
Yae Miko and Yae Sakura similarities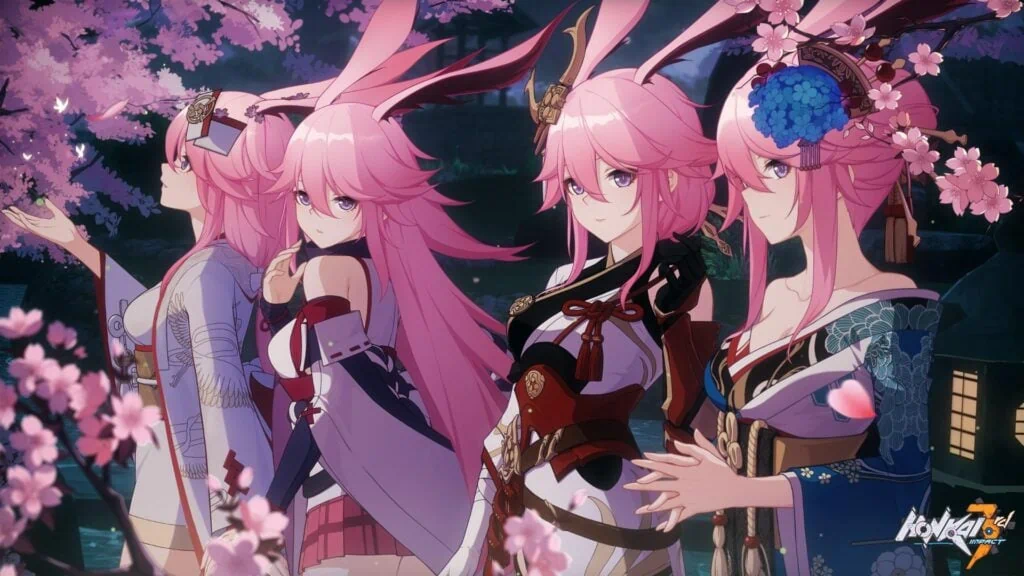 Visually, Yae Miko and Yae Sakura have the same pink hair color, purple eyes, and animal ears. The two characters also wear almost the same shrine maiden (miko) outfit.
Both characters are associated with foxes. Yae Miko's constellation is called the Divina Vulpes, which translates to Divine Fox. Five translucent tails briefly appear during the animation of her elemental burst, Great Secret Art: Tenko Kenshin. Meanwhile, Yae Sakura was possessed by Higokumaru, a fox demon, which caused her to grow fox ears.
Among other things, Yae Miko and Yae Sakura also share the same voice actresses—Mingya Du in Chinese and Ayane Sakura in Japanese.
---
Follow ONE Esports on Facebook for more Genshin news, guides, and highlights.
READ MORE: How to get Oathsworn Eye, a free weapon for Yae Miko in Genshin Impact