Are you a passionate Fnatic or Team Liquid fan? Your dedication now has a fashionable outlet — esports sneakers that embody the spirit of these teams.
These kicks not only showcase the iconic color schemes of esports teams but also capture their essence in the competitive scene.
In this collection, you'll find seven sneakers that serve as a statement of allegiance to your cherished esports teams. Whether you're cheering live from the stands or just going about your daily routine, these sneakers proudly display your unwavering support.
---
---
Esports sneakers and shoes inspired by renowned professional gaming teams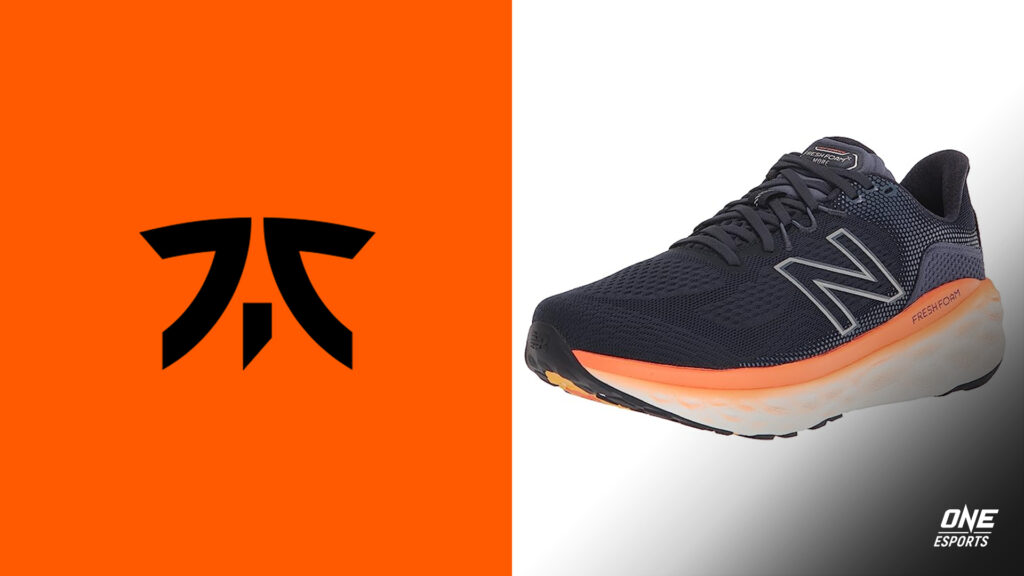 Fnatic's striking combination of black and orange, their team colors, not only adds to their distinctive branding but also represents their fierce competitiveness, energy, and passion in competitive gaming.
When it comes to footwear, the New Balance Men's Fresh Foam More V3 Running Shoe best represents this esports team.
This shoe includes New Balance's signature Fresh Foam cushioning technology, delivering an incredibly responsive and plush underfoot experience that keeps your feet comfortable during long runs. The shoe's lightweight design reduces fatigue while promoting a natural stride, while the breathable upper ensures optimal ventilation for coolness.
The Eclipse/Vibrant Orange color combination adds a touch of style to your runs, making this shoe a top-notch option for those who seek exceptional quality and performance in their running footwear.
---
---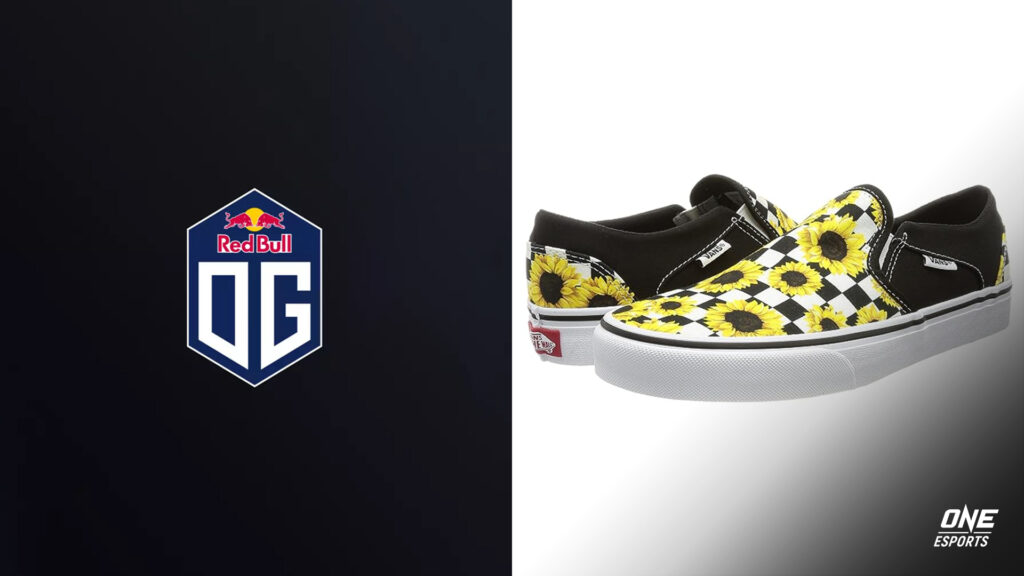 Spam this flower to give OG power!
The iconic Slip-On silhouette from Vans, coupled with the cheerful sunflower pattern, creates a unique blend of comfort and fashion, making these shoes an embodiment of laid-back charm and joyful self-expression. The sunflower motif adds a burst of color and positivity to your shoes, instantly brightening up your style and lifting your spirits.
With the Sunflower Slip-On, you're not just stepping into a pair of shoes — you're embracing a symbol of OG Esports' sunny optimism and philosophy.
---
---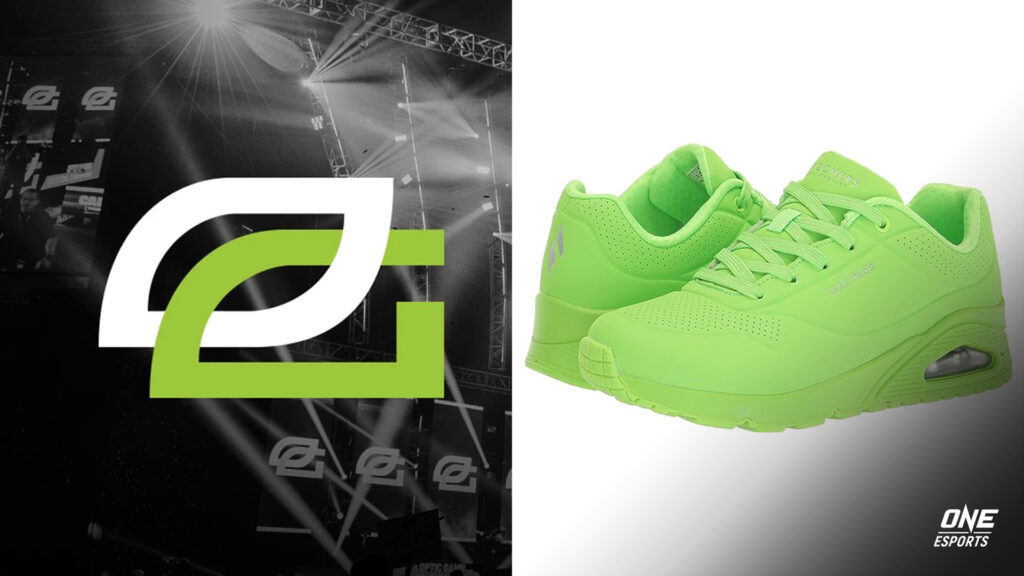 Rep OpTic Gaming's Green Wall with the Skechers Women's Uno-Stand on Air Sneaker.
This esports sneaker is a fusion of fashion-forward design and ultimate comfort. It seamlessly marries a trendy, chunky platform sole with a soothing light-mint green color, creating a blend of style and versatility.
Beyond its stylish exterior, the sneaker incorporates Skechers' renowned Air-Cooled Memory Foam cushioning, providing an unparalleled level of comfort that envelops your feet in a plush, supportive embrace.
---
---
---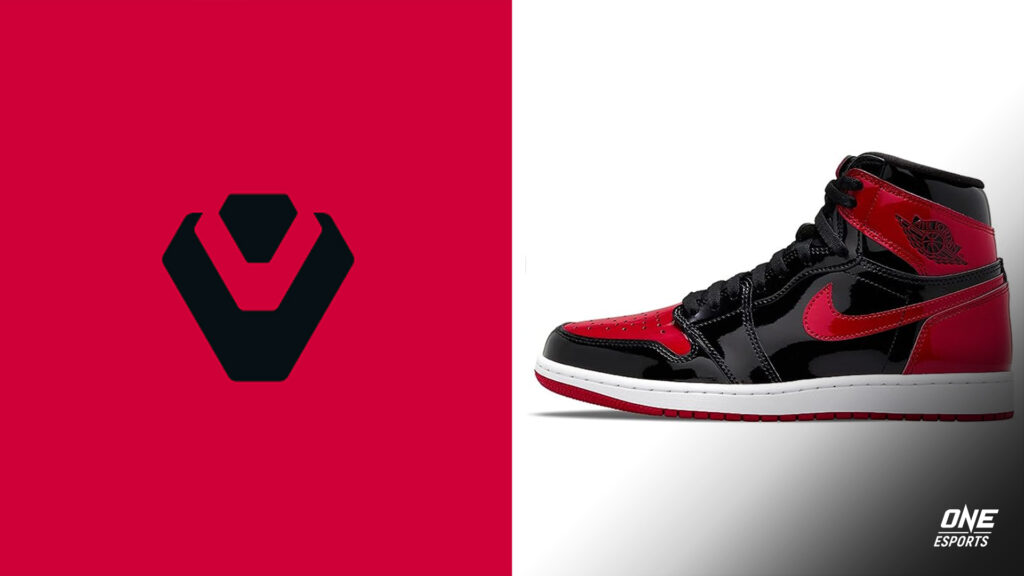 These Jordans would go perfectly well with your Sentinels jersey with its classic color scheme.
The black and red combination exudes a sense of boldness and sophistication that has become synonymous with the Jordan brand. Beyond its visual appeal, the shoe is crafted with attention to detail, ensuring a comfortable fit and reliable performance.
Additionally, the sneaker's detailing, such as the Air Jordan wing logo on the ankle and the classic Nike Swoosh, pays tribute to the shoe's rich basketball heritage.
---
---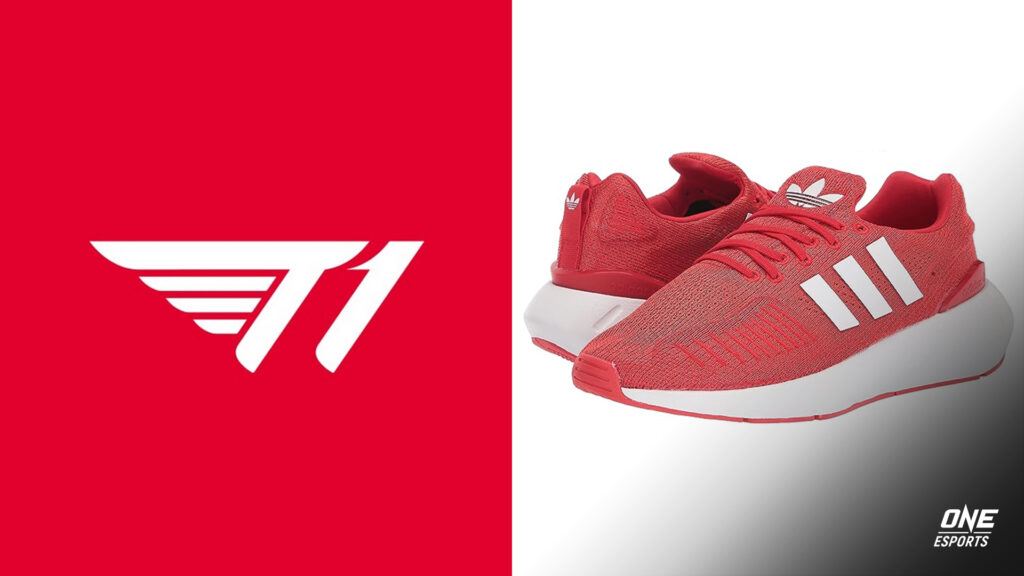 Nothing says T1 Esports more than their signature colors red and white, and their winged logo. While we can't quite replicate this logo on a pair of shoes, the Adidas Originals Men's Swift Run 22 Sneaker in Vivid Red/White/Altered Amber comes remarkably close to capturing it.
The Swift Run 22 sneaker seamlessly blends modern aesthetics with classic Adidas design elements, resulting in a versatile shoe that effortlessly transitions from athletic activities to casual outings. The sneaker features lightweight construction and responsive cushioning that ensures a comfortable stride.
---
---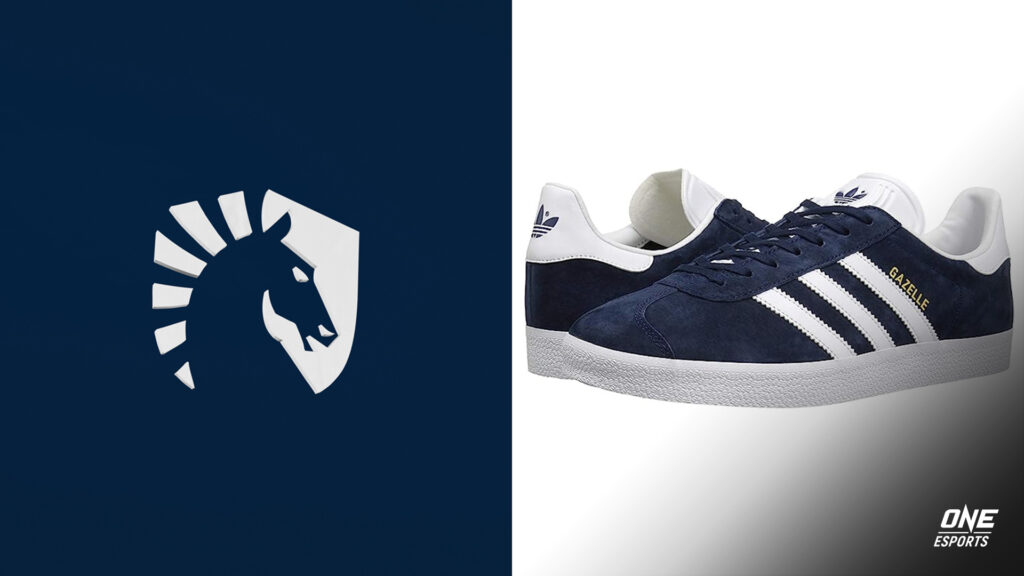 Just like Team Liquid's brand colors, the Adidas Originals Men's Gazelle Sneaker effortlessly spans decades of style.
The elegant combination of collegiate navy, white, and metallic gold creates a sophisticated yet sporty appearance that transitions from casual to smart-casual occasions.
Beyond its striking aesthetics, the Gazelle Sneaker boasts a comfortable fit and durable construction, making it as functional as it is fashionable. With its design and a touch of gold accents, the Adidas Originals Men's Gazelle Sneaker pays homage to its heritage while being a staple for those who appreciate elegance in their footwear choices.
---
---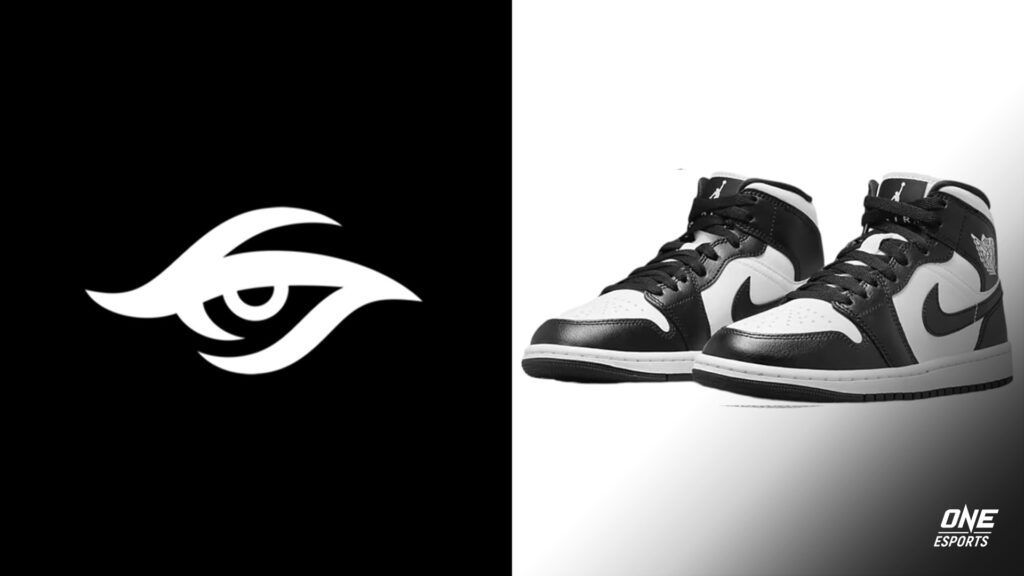 The Nike Air Jordan 1 Pandas' colorway is as timeless and contemporary as Team Secret's branding.
Their distinctive black and white color scheme, colloquially referred to as "Pandas," delivers a bold contrast. These sneakers provide the iconic Air Jordan 1 silhouette, celebrated for its historical significance in sneaker culture.
With premium materials and meticulous craftsmanship, they offer a comfortable fit, making them suitable for everyday wear.
---
---
Just a heads up, some of the links on ONE Esports are affiliate links. This means if you click on them and make a purchase, we may earn a small commission at no additional cost to you. It's a way for us to keep the site running and provide you with valuable content. Thanks for your support!
READ MORE: From hoodies to a Pickle Rick plush — this Rick and Morty merch collection has everything