It seems that Virtus Pro is starting over with its Dota 2 roster after the team was eliminated from the TI11 Last Chance qualifier.
A few days after their DPC season ended, the team parted ways with their star carry player Roman "RAMZES666" Kushnarev whose contract expired after the team failed to qualify for The International 2022.
The Russian organization then brought in a new leadership team to stabilize its Dota 2 roster for the next DPC season.
VP signed Alexander "StrangeR" Solomonov as the new head of its Dota 2 department. Timur "Ahilles" Kulmukhambetov will come in as the team's new head coach, and Ivan "4SV" Karpov steps in as the new team manager.
---
---
Virtus Pro sign StrangeR, Ahilles, 4SV to lead their Dota 2 roster in the next DPC season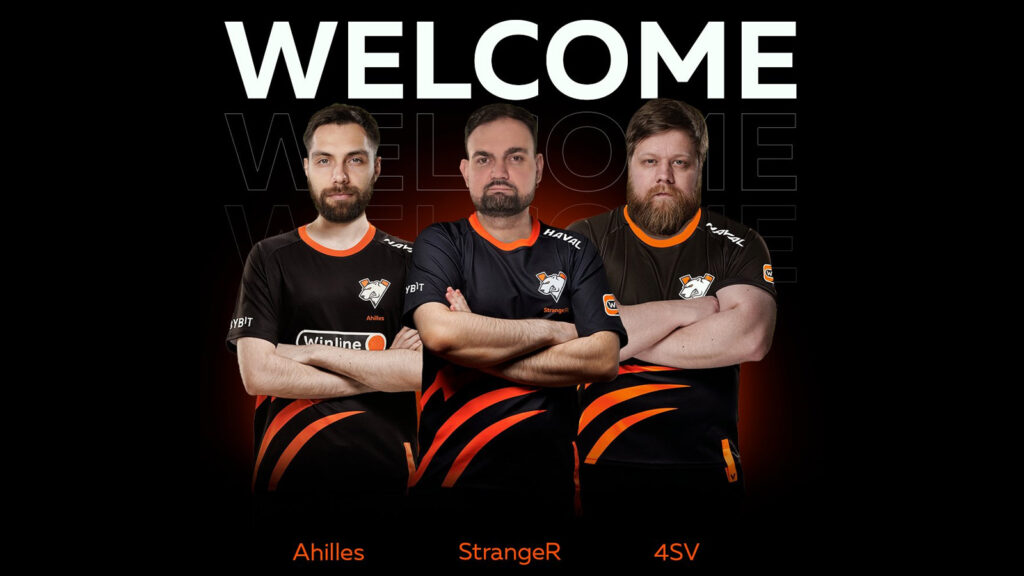 To get their Dota 2 roster back to its winning ways, VP announced they're bringing in esports veterans that have been in the scene for more than 26 years.
Leading VP's Dota 2 division is StrangeR, an established esports head with 19 years of experience in the business. He started Team Empire's Rainbow Six Siege esports division in 2010. 10 years later, he was signed by Gambit Esports as the general manager for their Dota 2 roster.
StrangeR, Ahilles, and 4SV are all coming from One Move, the Dota 2 team formed by Gambit Esports' former players.
The three new leaders have a huge task ahead of them. They're looking to bring VP — an organization that has won six Dota 2 major championships — back to its glory days.
According to Blix.gg's Arseny Kuzminksy, VP's roster is set to disband entirely. They will also release Vitalie "Save-" Melnic, a player VP benched throughout the DPC 2022 season.
"Several sources simultaneously confirmed that VP's players decided to part ways after a series of setbacks at TI11," Kuzminsky tweeted on October 19. "Sources say the team didn't even go to the boot camp, saying that it was difficult for them to have one because of the destructive and toxic atmosphere within the team."
VP was plagued with different issues throughout the DPC 2022 season. At the start of the year, VP's Dota 2 roster was forced to play under a neutral name, Outsiders, after Russia invaded Ukraine.
In the team's first tournament of the year, they were disqualified by Beyond The Summit from the DPC EEU Tour 2 Division I Playoffs. Ivan "Pure" Moskalenko, Outsiders' carry player at the time, drew a pro-Russian invasion of Ukraine symbol on the minimap in their match against Mind Games.
VP managed to bounce back, winning the DPC EEU Tour 3 Division I, and then finished joint-seventh in the PGL Arlington Major. Unfortunately for the team, they came up short by one DPC point to tie with Fnatic for the final direct invite spot for TI11.
StrangeR, Ahilles, and 4SV will have to sort out all of VP's roster issues during the DPC offseason.
READ MORE: Over 920,000 Dota 2 players logged in to collect their TI11 Swag Bag goodies