T1's DPC 2022 season ended when they fell short of qualifying for The International 2022. The team finished in 5th-6th place after losing to Vici Gaming 2-1 in the lower bracket quarterfinal.
After the tournament and traveling back to the Philippines, Carlo "Kuku" Palad explained to his Filipino fans what exactly went wrong in Singapore. The Filipino Dota 2 captain also shared what it was like playing with two-time TI champions Topias "Topson" Taavitsainen and Anathan "ana" Pham, along with what he plans to do for the next DPC season.
Here's what he said on his Facebook stream, as translated by ONE Esports.
---
---
T1's unsuccessful TI11 Last Chance qualifier run
Kuku immediately held himself accountable for T1's struggles in the TI11 LCQ.
"We really needed a better team captain," said Kuku. "Ana really needs a good captain to set things up for him, so he can just focus on farming and playing in the late game. We weren't able to accomplish that with me."
He also explained why T1 continued to draft Venomancer, a hero that wasn't seen as a strong pick in the meta.
"I was the one drafting for the team during the LCQ," said Kuku. "I already felt a bit off about the hero, but we had a 60 to 70 percent win rate playing Veno in our scrims. I also knew Xepher liked playing the hero."
After recalling their practice sessions before the LCQ, Kuku noted that they played well against Chinese teams. However, they were outclassed by the European squads.
"Topson's midlane Oracle was four and zero during scrims, but Team Secret were just too good for us in the LCQ," said Kuku. "It wasn't really our draft that was the issue. They were just too strong. Look at them now, they're in the upper bracket final of TI11."
"We felt really bad that we couldn't even win a single game against Team Secret," he continued. "But after seeing them 2-0 all the teams in the upper bracket of TI11's Playoffs, it all made sense."
---
Kuku on playing with two-time TI winners Topson and ana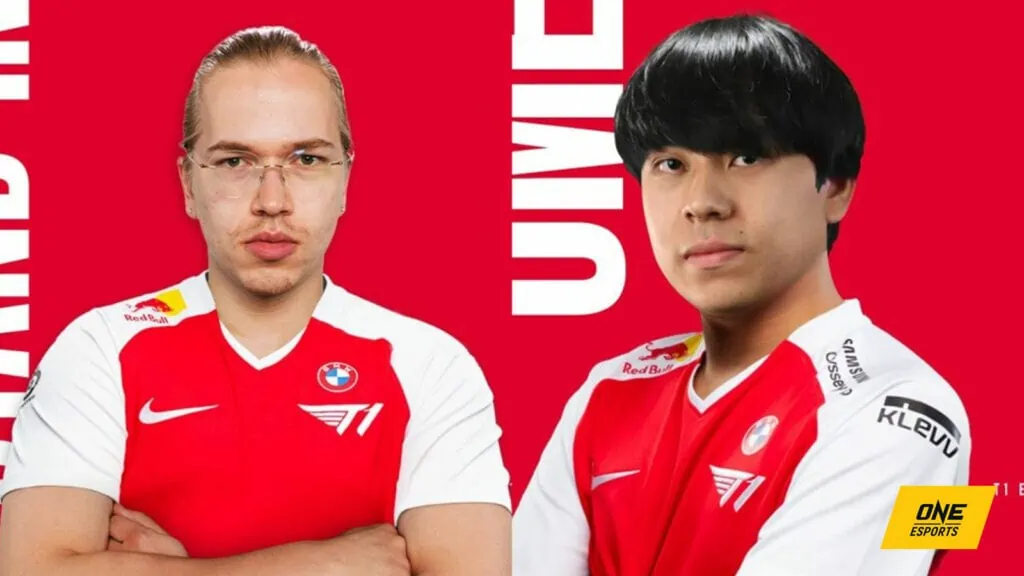 The 26-year-old had nothing but praise for his two brief TI-winning teammates who joined T1's Dota 2 roster before the LCQ.
"They are both incredibly talented," he said. "They even had some plays during the tournament that had me in awe, and made me realize this is why they won two TI championships."
Kuku was particularly impressed by Topson, whom he says teams will be lining up to sign for the upcoming DPC season.
"Topson was on beast mode when he joined the team," said Kuku. "He really carried us in the LCQ."
When he was asked for his thoughts on ana's future plans in Dota, the Filipino player said, "he just might go AFK again."
---
What's next for Kuku?
Now that his contract with T1 has ended, Kuku mentioned that he is looking for new opportunities with other teams. He also explained that he isn't looking to try out this early in the off-season.
Kuku is still looking to play offlane next year, but he is open to switching to the position four or position five support role. He also said that he doesn't think he can come back to playing the carry role as he did back when he was with team Mineski in 2016.
He also shared that if he does play the offlane role again next season, he plans on being a "part-time" captain. Kuku wants to be on a team with a position 5 player who can take over the captain role.
As for possible teammates, he mentioned Karl "Karl" Baldovino – T1's midlaner before Topson joined the roster – as someone he would want to play with in the future.
READ MORE: How much is The International 2022's total prize pool and why did it decline?