Martin "Saksa" Sazdov is the new soft support for the Tundra Dota 2 roster, following a tumultuous week for the London-based esports organization.
To accommodate the North Macedonian position four, Jingjun "Sneyking" Wu will move to hard support and shoulder new captaining responsibilities.
Tundra's new player appointment comes in the wake of former captain Adrian "Fata" Trinks' departure from the squad. The German hard support, one of the founding members of Tundra and its former stack, mudgolems, was "kicked" after "previous attempts" to remove another player on the Tundra squad "for the same player replacing [him]," according to his posts.
Saksa last played for OG from January 2020 till November 2021. The 26-year-old was part of the roster that achieved a top half placement at TI10, before OG pivoted to youth for the 2022 season. Saksa was noticeably missing from the first season of the Dota Pro Circuit WEU 2021/2022, with rumors that he was joining Alliance not materializing.
Tundra was one of the top teams in DPC WEU Division I, finishing third over OG, Team Secret, and Nigma Galaxy in Tour 1. Their Winter Regional Finals showing, however, was relatively lackluster, falling to Gaimin Gladiators and OG to finish fourth.
---
---
Tundra Dota 2 roster for Dota Pro Circuit WEU 2021/2022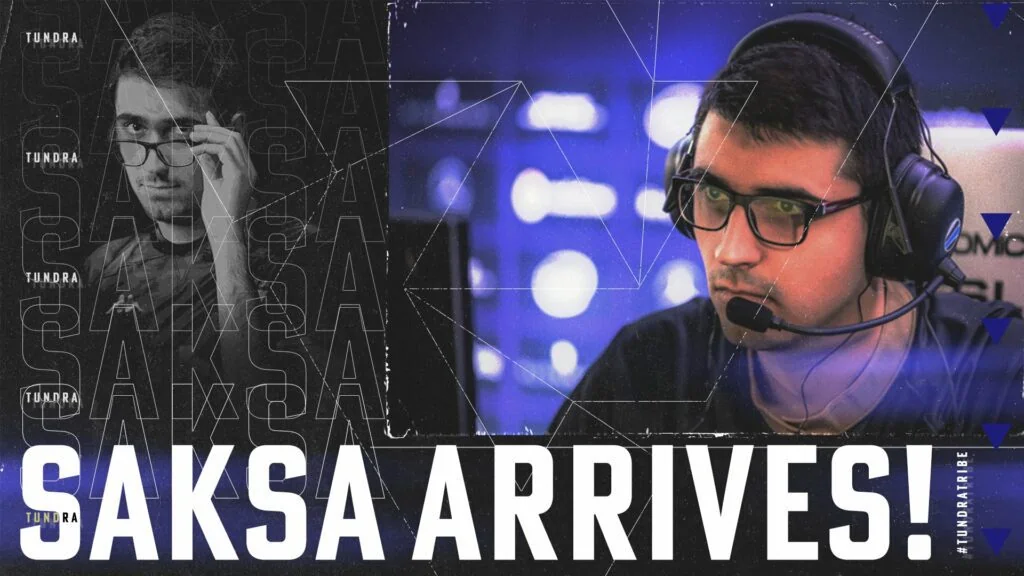 (1) Oliver "skiter" Lepko
(2) Leon "Nine" Kirilin
(3) Neta "33" Shapira
(4) Martin "Saksa" Sazdov
(5) Jingjun "Sneyking" Wu
(Coach) Kurtis "Aui_2000" Ling
The new Tundra Dota 2 roster will make its debut at the Gamers Galaxy Invitational in Dubai, a five-day LAN event featuring 10 of the best teams in the world and a US$272,000 prize pool.
The team will then jump straight into another grueling gauntlet with the second season of DPC 2021/2022 WEU, scheduled for March 15 to April 20—with extra scrutiny on their results from fans, whether they want it or not.
READ MORE: TSM FTX wins DPC NA Winter Regional Finals after grueling 5-game series