The ESL One Stockholm Major group stage featured nonstop Dota 2 action from some of the best players in the world.
All teams showcased their best drafts and strategies as they battled for their share of the 3,530 DPC points that would get them one step closer to their goal of qualifying for TI11.
With such high stakes on the line, all players were pushed to their limit. The high-pressure situations produced remarkable highlights from the first four days of the tournament. Here's a look back at the top five plays from the tournament's group stage.
---
Watch the top 5 plays from the Stockholm Major's group stage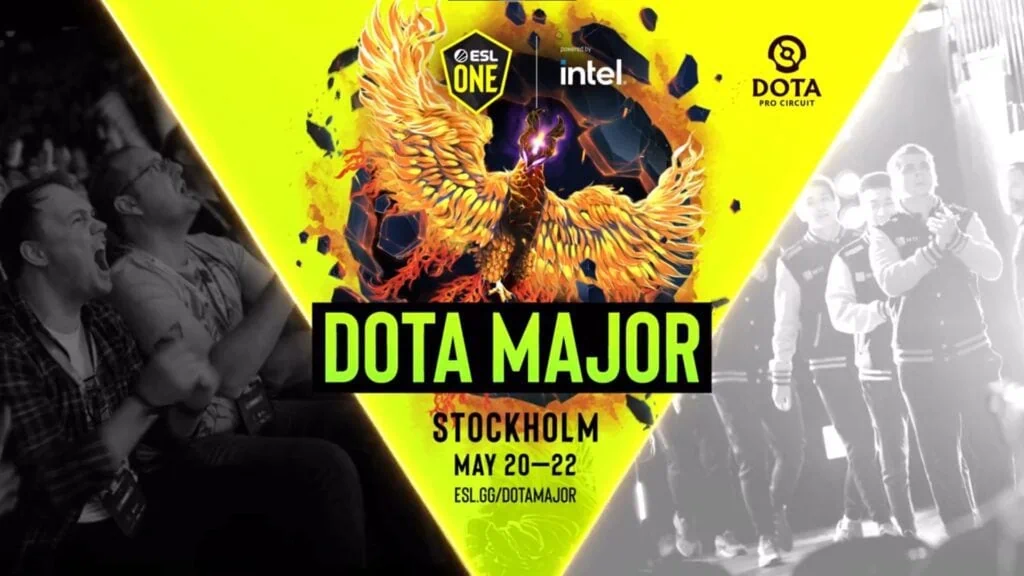 5. Thunder Awaken's Pakazs tears the competition to shreds
Crhistian Antony "Pakazs" Savina Casanova had an incredible Major debut with South American squad Thunder Awaken.
With the support of his brilliant teammates, the Peruvian player was able to focus down TSM's entire squad, one hero after another as he earned one of the few Rampages from the group stage.
---
4. Evil Geniuses' Abed shows why they always have him play Storm Spirit
Abed "Abed" Yusop proved he still has it in him to be one of the best midlaners in the world. Abed singlehandedly outplayed European powerhouse squad Tundra Esports by snatching the Aegis right from under them.
With all five Tundra heroes inside the Rosh Pit, Abed bided his time, zipping around his opponents using Storm Spirit's Ball Lightning ultimate and a Regeneration rune. He picked the perfect time to jump in to kill Roshan himself, and then zip away to safety, snatching the Aegis like a thief in the night.
---
---
3. Fnatic's Armel making Keeper of the Light look like Gandalf the White
Another Filipino midlaner who had jaw-dropping plays was Armel "Armel" Tabios, who blasted TSM FTX into oblivion.
Using the elusive Keeper of the Light, Armel threw eight Illuminate nukes that did over 5,440 points of magic damage to his North American foes. Armel definitely didn't let any of his opponents pass in this game.
---
2. Team Spirit's Yatoro and Collapse showcase their championship pedigree
The reigning TI10 champions showed a glimpse of what they're truly capable of at the Stockholm Major's group stage.
Magomed "Collapse" Khalilov's Mars supremacy was on full display in Team Spirit's group stage match against Thunder Awaken. When Pakazs blinked in to take down Illya "Yatoro" Mulyarchuk's Medusa once, Collapse quickly engaged with Arena of Blood to protect his teammates.
He then patiently waited for Terrorblade's Black King Bar to run out, before using Refresher Orb for yet another Arena and Spear to pin the opposing hard carry to the wall. This gave Yatoro's Medusa free rein to deal as much damage as he could, which resulted in a triple rampage for the carry god.
---
1. Darkmago was the hero Thunder Awaken needed in their moment of need
Herrera Martínez "Darkmago" Oswaldo Gonzalo looked like The Dark Knight as he saved his team from falling to Team Liquid in their group stage match.
With his team on the brink of defeat, the Peruvian midlaner pulled off a game-saving play. After Farith "Matthew" Puente's support Tiny Tossed the Wraith King back, Darkmago used Batrider's Flaming Lasso twice with Refresh Orb to pull Lasse Aukusti "MATUMBAMAN" Urpalainen's Wraith King into the Radiant fountain.
The unbelievable play gave Thunder Awaken some breathing space to catch up and eventually end the game 10 minutes later for one of the biggest upsets of the group stage.
---
Fans can watch the Stockholm Major's playoffs live on ESL ONE's official Twitch stream.
You can check out the previous group stage standings and results, along with more information about the Major here.
READ MORE: Tundra Esports prevail with the zoo meta, secures top 6 at the Stockholm Major