BOOM Esports' Dota 2 Filipino trio could be on the move for the next DPC season.
Timothy "TIMS" Randrup, Erin "Yopaj" Ferrer, and Rolen "skem" Ong have all tweeted that they're looking to join a new team next season.
All three players are still under contract with BOOM, but are looking to explore other opportunities early into the offseason.
---
---
BOOM Esports' TIMS, Yopaj, and skem are looking for new teams for the next DPC season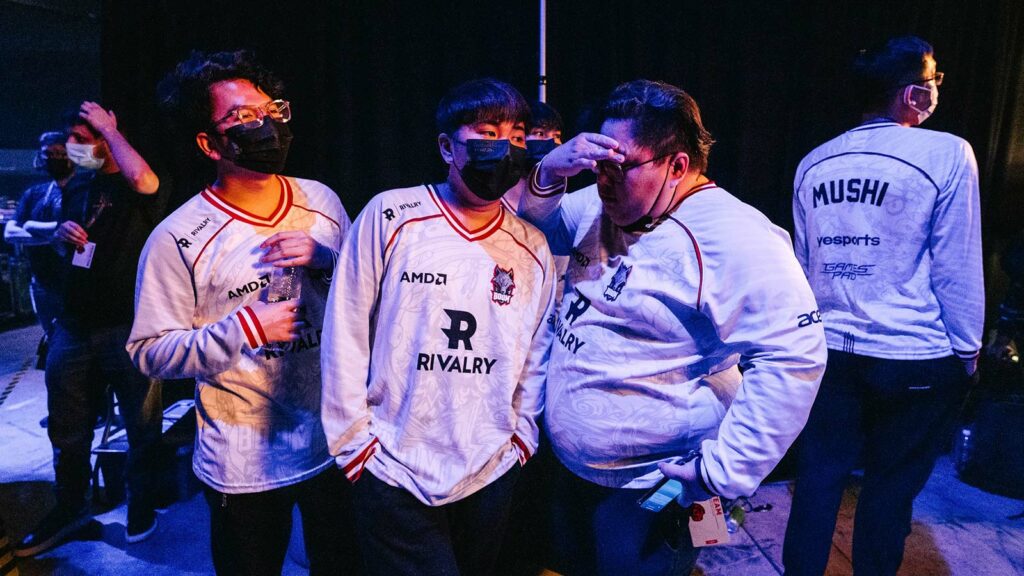 BOOM had a rollercoaster of a run at The International 2022. On the final day of the TI11 Group Stage, they managed to keep their TI11 hopes alive by defeating Evil Geniuses 2-0 in the group stage. The team then won their three-way tiebreaker match, defeating both BetBoom Team and Soniqs in a best-of-one series.
They then pulled off one of the biggest upsets of the tournament, defeating TI10 champions Team Spirit 1-0 in the first lower bracket match of the TI11 Playoffs. Unfortunately for the hungry beast squad, they lost to Chinese powerhouse PSG.LGD, 2-0, in their next lower bracket series.
BOOM finished their TI11 run in 9th-12th place and took home US$378,612 in prize money. With the team's DPC 2022 season over, the team's Filipino players expressed that they're expanding their search for a new squad. 
TIMS, Yopaj, and skem announced they're willing to relocate to any region, following in the footsteps of Abed "Abed" Yusop who joined Evil Geniuses after TI9. Several squads are looking to improve their roster in the offseason, and the trio might want to join a powerhouse roster for the next DPC season.
Gary Ongko, Founder and CEO of BOOM Esports, expressed that there is still a chance for the three Filipino players to stay with the team.
"Guys, LFT doesn't mean they're 100% leaving," tweeted Ongko. "They're just looking for offers and keeping their options open before deciding. This is normal, especially at the end of TI or the Dota 2 world championships."
BOOM's CEO also explained that the Valorant players in their VCT roster announced they were also looking for new teams, but they ended up staying with the organization after the VCT offseason.
Ongko also said in an earlier tweet to BOOM Esports' fans that he would want their Dota 2 roster to stay together so that they could keep on improving and go for another TI run.
"Moving forward, there will be a big shuffle period post-TI and we don't know what we will do, who will stay, and who will go," said Ongko. "My wish is that we run it back, but as it is every year we find out that this might not be what is best for all parties involved.
"What is for sure is that as always the goal next year is to be better", he continued. "I hope we have gained enough trust from all of you that whatever happens, next year we will field a roster that we believe is better than this year's and that we will be very competitive. The goal is to finish at least top 8 in next year's TI, taking a step closer to eventually winning TI."
READ MORE: TSM FTX Dota 2 parts ways with Dubu