The WePlay AniMajor Group Stage is gearing up to be an absolute barn burner!
The Group Stage starts tonight, June 4 at 7:00 p.m. GMT+8, with eight of the best Dota 2 teams competing in a best-of-two, single round-robin, where only the top six teams advance to the Playoffs.
As the WePlay AniMajor is the final stop for those hoping to gain enough DPC Points to get direct invites to The International 10 and avoid the dreaded Regional Qualifiers, we've listed down teams that will likely overperform in the next five days of the Group Stage.
There are currently only four teams that have earned enough DPC points to qualify into TI10 — Evil Geniuses, Virtus.pro, Invictus Gaming, and Team Secret.
This means that the remaining teams in the WePlay AniMajor Group Stage will need a top eight finish if they want to earn more DPC points for TI10.
Here are the top five teams to watch out for in the Group Stage.
---
Team Nigma is looking to win the WePlay AniMajor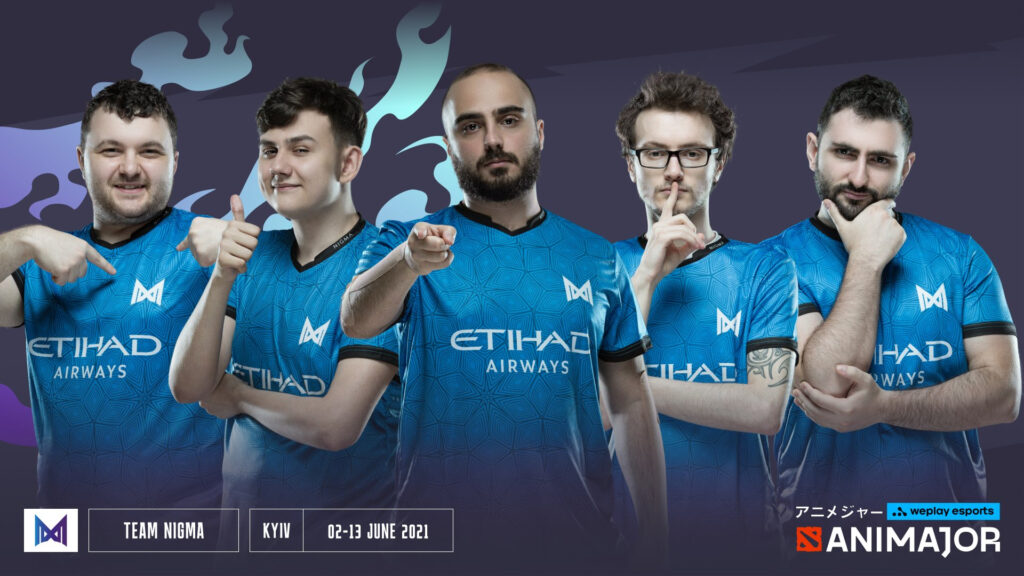 Out of the five teams on this list, Team Nigma has the least amount of DPC Points at 370. You can sense their urgency based off their Wild Card performance, as they look to make a deep run during the WePlay AniMajor Group Stage.
A 5th/6th finish in the tournament might not even be enough to secure themselves a direct invite to TI10, so expect them to go all out in this tournament.
In addition, Team Nigma has actually won two huge LAN events hosted by WePlay in the past, the WePlay! Bukovel Minor and the WePlay! Dota 2 Tug of War: Mad Moon, so if the trend prevails, they could also take this AniMajor.
Team Nigma previously struggled during the ONE Esports Singapore Major, when Ivan "MinD_ContRoL" Ivanov was unable to join the team due to a positive COVID-19 test.
The team is playing with its full roster this time around at the WePlay AniMajor, instead of having their coach Roman "rmN-" Paley fill in.
---
TNC Predator's all-Filipino roster wants more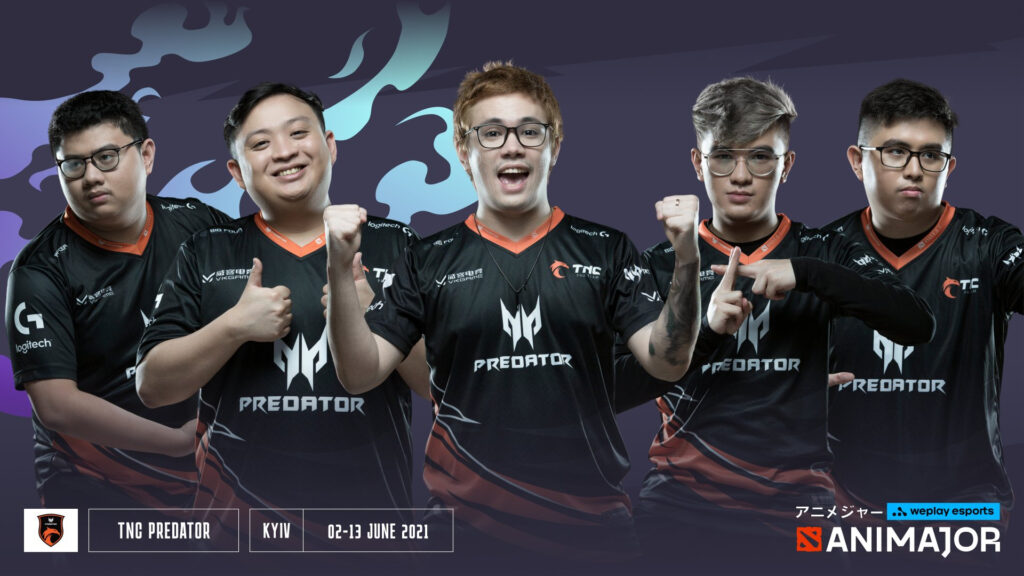 Right behind Team Nigma is TNC Predator, which currently has 372.25 points.
The organization decided to shuffle players after finishing fourth in the DPC Season 1 Southeast Asia Upper Division. TNC Predator swapped out Damien "kpii" Chok and Kim "Febby" Yong-min for Jun "Bok" Kanehara and Marvin "Boomy" Rushton, deciding on a full Filipino roster.
The team has been practicing non-stop since then, which has resulted in a second-place finish in the DPC Season 2 Southeast Asia Upper Division. They had an incredible run, beating top teams like Fnatic, OB.Neon, BOOM Esports, and Execration.
TNC Predator can only get better the more this roster plays together here at the WePlay AniMajor Group Stage.
---
---
Team Spirit could be the dark horse of the WePlay AniMajor Group Stage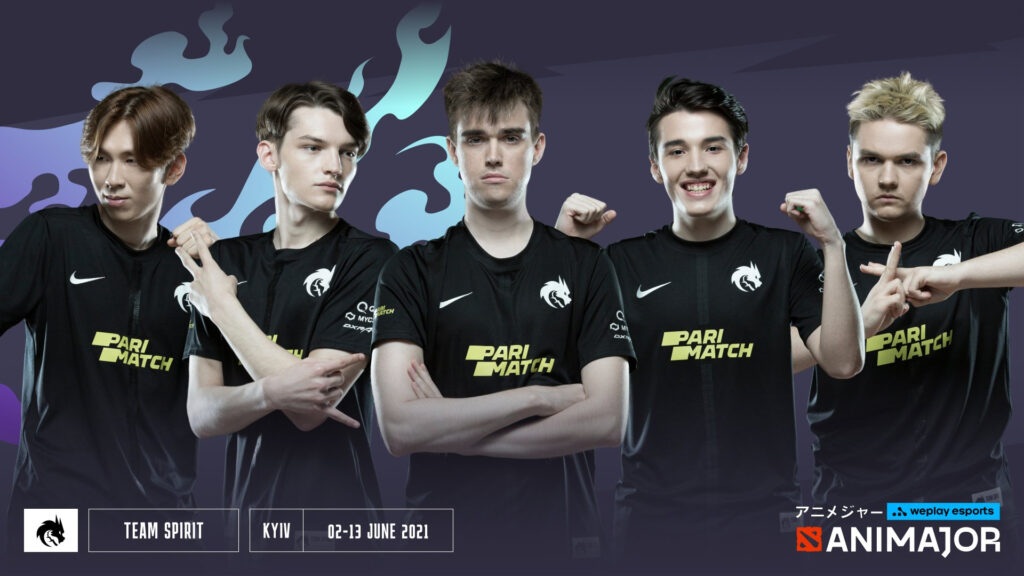 For those who aren't familiar with the CIS region, Team Spirit was the surprise team that finished second in the ESL One DPC Easter Europe Season 2 Upper Divison.
During their run, they defeated Natus Vincere, AS Monaco Gambit, and Team Unique to earn a spot in the WePlay AniMajor Group Stage.
Formerly known as the Yellow Submarine, Team Spirit went up against the best teams from Europe and CIS regions like OG, Virtus.pro, and Team Secret, and did well.
Similar to Team Nigma and TNC Predator, Team Spirit will need to dig down deep if they hope to add to their 385 DPC Points and qualify to TI10.
---
Team Liquid is looking to reach a new level at the WePlay AniMajor Group Stage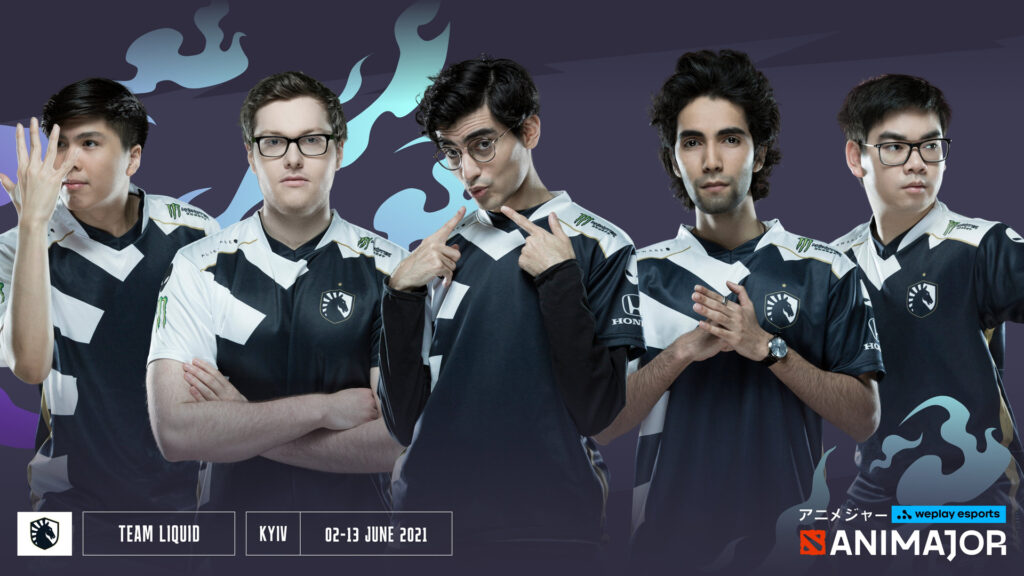 This European squad has always been considered a top contender in the European region. After two successful runs in the first and second season of DreamLeague DPC Europe Upper Division, Team Liquid have proven that their squad is built for the WePlay AniMajor Group Stage.
Another huge x-factor the team has going for them is that they're currently running former TI5 champion, Syed "SumaiL" Hassan, as their stand-in midlaner.
Interestingly, SumaiL managed to fit right into Team Liquid's draft-oriented and methodical playstyle. This is surprising since SumaiL was once known as a player who looked to make solo plays for himself. This time around, he's playing within Team Liquid's team-oriented system.
Team Liquid currently has 400 DPC Points to their name. A WePlay AniMajor Group Stage exit for the European squad will mean that they'll have to go through the Regional Qualifiers to make it to TI10, which is why they'll make sure to do everything in their power to make a deep playoff run.
---
Vici Gaming is primed to make another Major run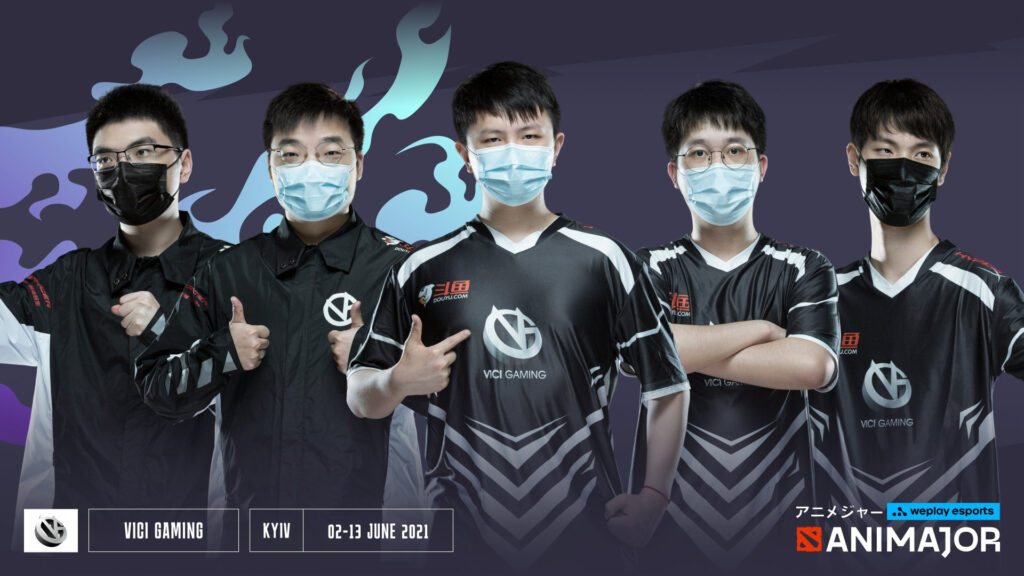 Not long ago, Vici Gaming was considered the best team in the Chinese region.
That all changed when Vici Gaming lost key members of their team right before the start of the 2021 DPC season. Since then, Vici Gaming have been honing their skills in the DPC China Upper Division, and managed to qualify for the ONE Esports Singapore Major and the WePlay AniMajor.
Vici Gaming had an impressive tournament run during the ONE Esports Singapore Major. They made it all the way to the Playoffs from the Wild Card. Out of all the teams on this list, they're the ones who actually has experience making a deep run in a Major before.
In the DPC 2021 Points standings, they are ranked 13th with 600 points. As there are only 12 direct invite slots for The International 10, Vici Gaming cannot afford to exit the WePlay AniMajor Group Stage, nor get knocked out early in the Playoffs. This makes them a dangerous team moving forward.
READ MORE: Team Nigma advances to the Group Stage after a crazy Wild Card finish