Filipino squad Execration exceeded expectations during Day 1 of the WePlay AniMajor.
The opening day of the tournament was highly competitive, which saw all six teams from the Wild Card stage trading wins against one another.
Execration was the one team that surprised, after they drew against some of the best teams in the Wild Card.
They clearly came to Kyiv prepared, for they managed to steer high-level maneuvers against the ONE Esports Singapore Major champions, Invictus Gaming in their first match of the tournament.
Execration went toe-to-toe with the ONE Esports Singapore Major champions
The Filipino squad showed flashes of brilliance in their opening game against Invictus Gaming. Midlaner Yuri Dave "Yowe" Pacaña even got the better of Zhou "Emo" Yi with some flashy bait plays on Puck.
Yowe even had Nikko "Nikko" Bilocura join in on the fun, as the two Filipino players lured IG into making an initiation play.
The Chinese team was caught by surprise after getting counter-played by Nikko's Axe that landed a 3-man Berserker's Call. With an incoming Ice Blast ultimate, Execration decimated IG.
Invictus Gaming attempted to rally against the Filipino squad in the late game, where they decided to stop going after the enemy hard carry Wraith King. Instead, IG focused on Execration's support heroes first, and saved the enemy raid boss for last, which worked, and gave them the game one victory.
---
---
Scoring a huge upset on Day 1 of the WePlay AniMajor Wild Card stage
Execration did not get discouraged after their loss however, and played even better in game two.
This time around, Jinn Marrey "Palos" Lamatao could not be stopped, as he dominated Invictus Gaming on Faceless Void. He played the perfect game, scoring a 13/0/10 KDA.
Nikko too, helped secure the game two win with an impressive 2-man Reverse Polarity ultimate against Emo who just bought back.
Execration are 3-3 in the Wild Card stage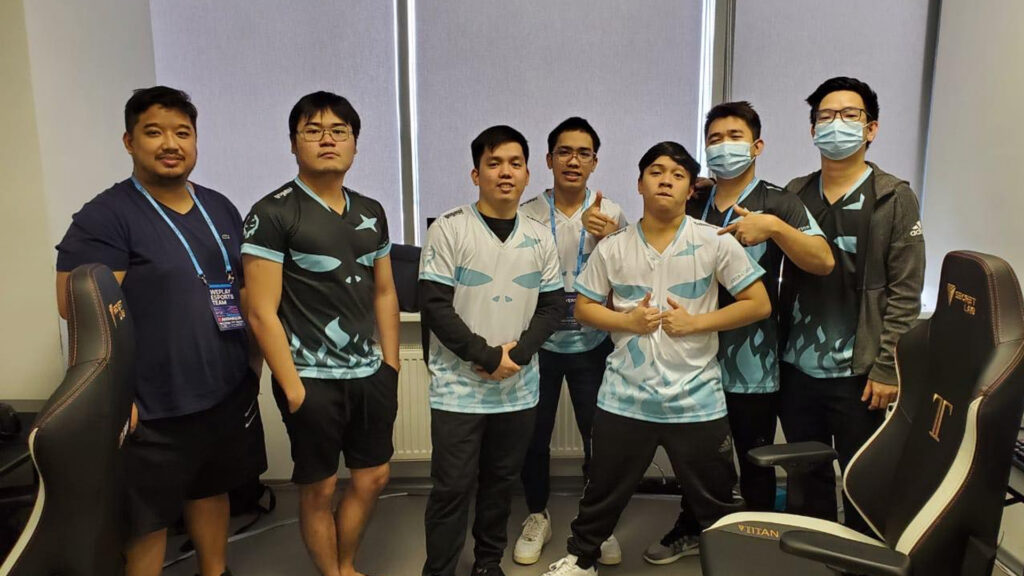 The Filipino squad went on to earn two more surprising draws against AS Monaco Gambit and Vici Gaming.
With their 3-3 record, Execration has the same amount of wins as Invictus Gaming, Team Nigma, and Vici Gaming. Meanwhile, Team Secret and AS Monaco Gambit are at the bottom of the standings.
Execration will play against European squads Team Secret and Team Nigma on Day 2 of the Wild Card stage. Check out the full schedule and results of the WePlay AniMajor here.
READ MORE: No[o]ne and SoNNeikO leave AS Monaco Gambit days before WePlay AniMajor